Novels
---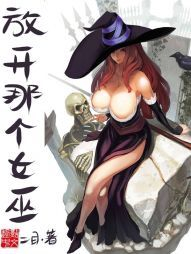 Er Mu 991 2016-07-31
26 Negative
21 Neutral
951 Positive
Chen Yan traveled through time only to end up in Europe of the medieval period, becoming Roland, a Royal Prince. But this world doesn't seem to be the same as his former world. Witches are real and they really can use magic?
Follow Roland's battle for the throne against his silblings. Will he be able to win, even though the king already declared him to be a hopeless case and with the worst starting situation? Only his experiences of modern technologies and with the help of the witches who are known as devils' servants and hunted by the the Holy Church because of that can help him succeed.
Now, let his journey begin.
---
---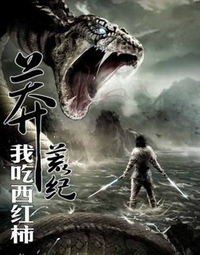 I Eat Tomatoes 698 2015-12-14
28 Negative
25 Neutral
673 Positive
Fate had never been kind to Ji Ning. Wracked by illnesses and infirm his entire life on Earth, Ji Ning knew early on that he would die as a teenager. What he didn't know was that there really was such a thing as life after death and that the multiverse was a far larger place than he thought.
A lucky twist of fate meant that Ji Ning was reborn into a world of Immortals and monsters, of Ki Refiners and powerful Fiendgods, a world where Dynasties lasted for millions of years. A world which is both greater… and yet also smaller… than he ever could imagine. He would have the opportunity to join them, and in this life, Ji Ning swore to himself, he would never let himself be weak again! The Era he was born into was a Desolate one, but Ji Ning would make it his era.
---
---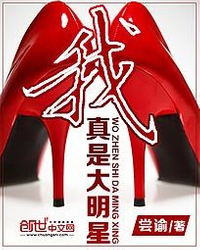 Chang Yu 646 2016-09-28
50 Negative
41 Neutral
722 Positive
Zhang Ye was originally a mundane college graduate with aspiring dreams to become a star, but unfortunately has below average looks and height. However one day, he woke up and suddenly found himself in a parallel world!
It's like the same world, but wait a minute…many brands, celebrities and even famous works from his world changed and are gone in this new world!
Armed with the profound literary knowledge of his previous world and a heaven-defying Game Ring that gives him magical items, stats and skills, Zhang Ye embarks on a journey to pursue his life-long dream of becoming famous!
Follow Zhang Ye as he takes the new world by storm, one plagiarized piece at a time, to hilarious reactions!
---
---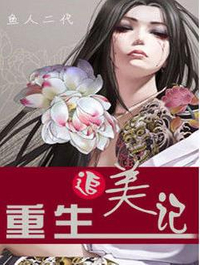 Fishman The Second 286 2017-03-21
18 Negative
16 Neutral
213 Positive
He died on the wedding of the girl he had a crush on, after a long and successful career. After convincing Yama to send him back to the world, he decides to fix the areas in which his life went wrong. Realizing the lack of love and romance in his past life, he sets out to conquer the hearts of various women.
---
---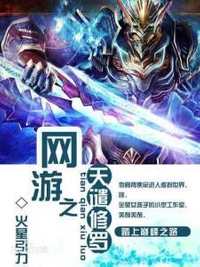 Mars Gravity 280 2016-05-14
14 Negative
15 Neutral
200 Positive
To save his terminally ill little sister, Ling Chen enters the newly released virtual game world and joins a small gaming studio comprising entirely of women. From now on walking upon his path towards the pinnacle. An ancient, evil item almost forgotten by history, the "Lunar Scourge" helps forge his unsurpassable legend, and causes him to unknowingly step upon a path that is destined to be punished by the heavens, the way of the shura.
---
---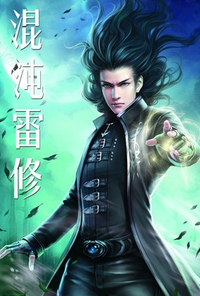 Writing Board 243 2016-06-25
14 Negative
15 Neutral
95 Positive
A Little Fatty who was constantly bullied in his sect, by relying on the Magical Artifact his parents left behind, cultivated the peerless, primarily chaotic Five Elements Lightning technique. Using this, he slowly rose and dominated the continents. 10th Step Water Divine Lighting, 3rd Step Fire Divine Lightning, 5th Step Earth Divine Lighting, 7th Step Metal Divine Lighting, Lesser 5 Element Soul Divine Lighting, Greater 5 Element Destruction Divine Lighting, Dark Purple Divine Lighting, Pure Divine Lighting, Clear Sky Divine Lighting, Righteous Taichi Divine Lightning.
~A monk once said, "One who has dissatisfaction should get struck by all 5 bolts of lightning"~
---
---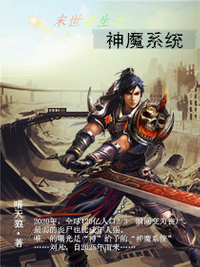 Zi Chan Bao Zeng 227 2016-05-14
29 Negative
16 Neutral
176 Positive
In less than an instant the world as we knew it was at its end. That's right. The Apocalypse. In a single blink Zombies appeared and mutated monsters began to rampage all throughout the world. Now it was the human species turn to fight for survival and planetary dominance! On the same day that the world descends into chaos we meet Yue Zhong. Initially only hoping to get to his friends and escape to a refugee camp our protagonist sets out, inadvertently building a team along the way. After a series of fortuitous events and a few serious hunches our hero decides it's time to do more than just survive! Yue Zhong begins to form the foundations of an enormous survival plan… before he suddenly discovers that he has only gotten over the first hurdle….
Unbeknownst to Yue Zhong and company, the world outside of China is mostly a wasteland! Country sized swathes of nuclear radiation and an extreme shortage of supplies in the world after the nuclear explosions was quickly becoming the "norm". Mutants, Evolved animals and what's worse, intelligent out of control dinosaurs had quickly appeared and claimed their own sections of the planet. There were several innately powerful Evolved races which appeared that were more than 10 times stronger than humans, nearly all of them possessing bodies impenetrable by normal bullets. The fabled orcs' were another of these Evolved races, the leader of which had in fact enslaved many of the remaining human beings. Unceremoniously exposed to such a cold and heartless new world, Yue Zhong is faced with a choice: Find a deep dark hole and hope it goes back to "normal"? Or overcome all obstacles and struggle towards Evolution!!!
---
---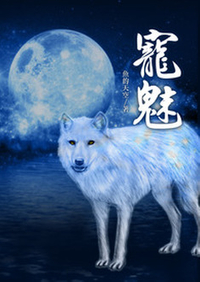 Fish's Sky 203 2017-02-25
12 Negative
9 Neutral
150 Positive
Cloud birds that soar through the blue sky; Terrorblood wolves that roam the wastelands ruthlessly. Dream beasts that dart through the moonlight forests; Ghost kings that dwell on foggy cliffs. Ocean spirit beasts that haunt the depths of the boundless oceans; thousand-eyed treants that stand unyielding on precipitous peaks.
Sword Beetles, Sunset Eagles, Ancient Wood Demons, Chaotic Thunder Sprites, Cursed Demon Fox: Ice… Plants, Beasts, Elementals, Undead, this is the eccentric, variegated, beautiful, and stunning world of soul pets!
Our protagonist, a soul pet trainer, had at first a young, mutated soul pet – a Moonlight Fox. In unending fights, it mutated into the stronger Evil Flamed Six-tailed Demon fox and the even higher leveled Queen Flamed Nine-tailed Firefox!
Under the companionship of this soul pet, he walked on the path to become a king, catching precious and rare soul pets, and never ceasing his endeavor to becoming the very best!
---
---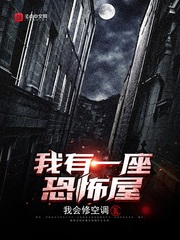 I Fix Air-Conditioner 166 2018-12-24
6 Negative
2 Neutral
139 Positive
The hearse with the weird odor slowed to a stop before the entrance. The sound of pebbles could be heard bouncing on the ceiling. There were footsteps coming from the corridor, and there seemed to be someone sawing next door. The door knob to the room rattled slightly, and the faucet in the bathroom kept dripping even though it had been screwed shut. There was a rubber ball that rolled on its own underneath the bed. Wet footsteps started to surface one after another on the floor.
At 3 am, Chen Ge held a cleaver in his hand as he hid beside the room heater. The call he was trying to make was finally answered. "Landlord, is this what you meant by 'the house can be a little crowded at night'‽"
---
---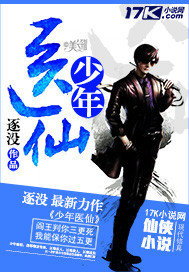 Zhu Mei 152 2017-06-04
10 Negative
7 Neutral
85 Positive
The King of Hell sentences you to death by midnight, but I can ensure that you live past morning.
The young man, Qin Lang, received the inheritance of a poison school by chance. He uses poison to kill people, uses poison to save people and he uses poison to chase beauties. With body of ancient extinct poison and a body of a martial artist, he walks around the city, and wanders around in the underworld.
---
---