Novels
---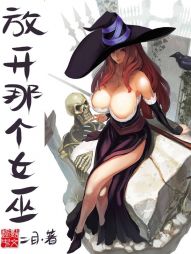 Er Mu 896 2016-07-31
22 Negative
18 Neutral
883 Positive
Chen Yan traveled through time only to end up in Europe of the medieval period, becoming Roland, a Royal Prince. But this world doesn't seem to be the same as his former world. Witches are real and they really can use magic?
Follow Roland's battle for the throne against his silblings. Will he be able to win, even though the king already declared him to be a hopeless case and with the worst starting situation? Only his experiences of modern technologies and with the help of the witches who are known as devils' servants and hunted by the the Holy Church because of that can help him succeed.
Now, let his journey begin.
---
---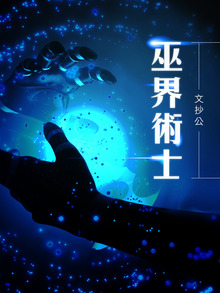 The Plagiarist 456 2016-07-01
20 Negative
31 Neutral
431 Positive
What happens when a scientist from a futuristic world reincarnates in a World of Magic and Knights?
An awesome MC is what happens!
A scientist's goal is to explore the secrets of the universe, and this is exactly what Leylin sets out to do when he is reincarnated. Dark, cold and calculating, he makes use of all his resources as he sets off on his adventures to meet his goal.
Face? Who needs that… Hmmm… that guy seems too powerful for me to take on now… I better keep a low profile for now.
You want me to help you? Sure… but what benefit can I get out of it? Nothing? Bye.
Hmmm… that guy looks like he might cause me problems in the future. Should I let him off for now and let him grow into someone that can threaten me….. Nahhh. kill
---
---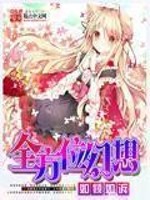 Ruqing Rusu 299 2017-05-02
59 Negative
18 Neutral
307 Positive
Protagonist travels between different anime worlds to right wrongs and uncover his reason for being along the way.
---
---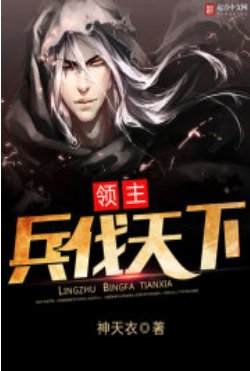 Divine Heavens Clothes 234 2018-05-04
24 Negative
21 Neutral
180 Positive
"Ding! Soulbinding has been successfully completed; you will now head to the Heaven Awaken World." After hearing this, Zhao Fu's vision darkened as he fell to the ground.
With bleak prospects in the real world, Zhao Fu's life is turned around when countless crystals fell from the sky one night, which people could use to enter an alternate, game-like world. After obtaining an ancient Chinese empire's legacy, Zhao Fu uses his intellect and resourcefulness to develop his own empire from a tiny village. However, with enemies both in the real world and in the Heaven Awaken World, he must make brilliant decisions and use creative schemes to survive.
---
---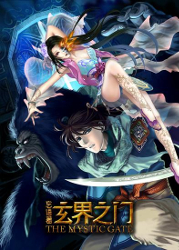 Wang Yu 132 2016-10-05
5 Negative
7 Neutral
82 Positive
A wonder falling down from heaven! A boy possessed by strange blood! Gods tremble! Demons flee! A boy from the land of Dong Zhou. A pink skull as his sworn friend until death. A story of a determined warrior struggling for power. A legend that shakes the galaxy and disturbs the worlds of god, demon and man.
---
---
Chen Dong 94 2017-10-09
9 Negative
5 Neutral
61 Positive
In the cold dark reaches of space, nine huge dragon corpses are pulling a large bronze coffin giving off an aura of ancientness. This image was captured by an unmanned space probe in the depths of the cosmos.
Did this mean the return to the ancient era? Or did it mean reaching the other side of the stars?
A vast world filled with bizarre and mysterious immortals. A world where hot blood erupts like volcanoes. A world where passion surges like the vast ocean. A world filled with an endless abyss of desires. On the road to ascending heaven witness a melodious journey, a journey that would shroud the skies.
---
---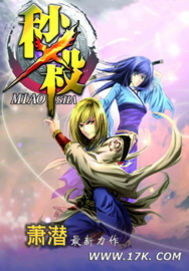 Xiao Qian 88 2017-12-06
6 Negative
7 Neutral
54 Positive
In the instant that his soul awakened, a new world emerged in front of his eyes. It was a foreign world, a world of Fuzhou. Countless secret realms, countless charmed beasts. There were even higher-leveled Fuzhou worlds.
12th Guo was like a pawn crossing the river*. He instantly killed all enemies that obstructed his survival. He needed to constantly get stronger, needed to find even stronger Fuzhous.
When he stood on the peak of the Fuzhou world, could he still continue forward?
---
---
Humble Life 79 2018-06-02
11 Negative
5 Neutral
39 Positive
Found a suitable body named Bai Xiao. Reincarnating into the World of Elementalists.
"Mission: Overpopulation of carnivorous fish in the lagoon.
Please kill 666 carnivorous fish in order to prevent the destruction of the lagoon's ecosystem.
Reward: 20 Balance Points."
"Mission: Forest fire.
Extinguish the fire.
Reward: 200 Balance Points."
---
---
Daoist Fierce Tiger 63 2018-06-01
16 Negative
2 Neutral
35 Positive
What the hell is this? What the hell happened here?
How did my room become so ruined after a single night?
The floor and table were covered in dust, his new poster of Zhang Liang Ying that had just been posted on the wall a few days ago had already become yellow and tattered all over. Even Zhang Liang Ying's beautiful face became monstrous, as if an old devil was looking at him with a terrifying smile.
The walls were covered by a mist of cobwebs and the fruits placed on top of the coffee table were withered and rotted to the point that the mold on them had turned black. The fruits below even seemed to have turned into mush. The aluminium framed window that the landlord had just installed not that long ago was now covered in a layer of white ash and the glass was filled with cracks and covered in dust.
The computer beside his bed was also covered by cobwebs and was accompanied by an empty water glass with a withered worm inside of it.
Dust filled the air making Wei Xiao Bei choke as he tried to breathe.
Everything seemed to be ash gray without any light, as if looking at television static.
After just one night, it seemed like everything in the room had aged for centuries or even millennia.
Mother… is this a dream?
This must be a dream!
---
---