Novels
---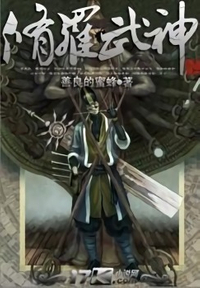 Kindhearted Bee 2835 2015-10-19
310 Negative
169 Neutral
2578 Positive
One night a mysterious and unexplained phenomenon occurs in the nine provinces. Five years later Chu Feng, a regular outer disciple of the Azure Dragon school, awakens one of the mysterious nine lightning beasts. And discovers an egg sealed inside him.
From there we follow Chu Feng on his path of cultivation.
---
---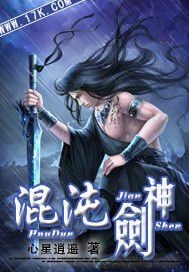 Xin Xing Xiao Yao 952 2016-01-04
51 Negative
45 Neutral
729 Positive
After death, Jian Chen's soul was reincarnated into a foreign world. He grew up with flying speed, but at the end, because of overflowing enemies and from heavily injuries by them, his soul abnormally changed at the border of life and death. From then on, he stepped onto a completely different path of sword cultivation and became the Sword God of the generation.
---
---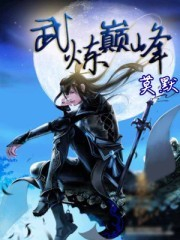 Momo 828 2016-05-26
32 Negative
36 Neutral
530 Positive
The journey to the martial peak is a lonely, solitary and long one. In the face of adversity, you must survive and remain unyielding. Only then can you break through and and continue on your journey to become the strongest. Sky Tower tests its disciples in the harshest ways to prepare them for this journey. One day the lowly sweeper Kai Yang managed to obtain a black book, setting him on the road to the peak of the martials world.
---
---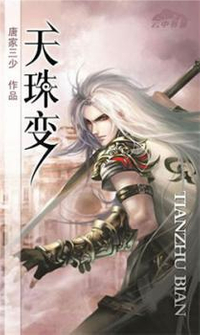 Tang Jia San Shao 525 2016-01-04
24 Negative
17 Neutral
470 Positive
Every human has their Personal Jewel of power, when awakened it can either be an Elemental Jewel or Physical Jewel. They circle the right and left wrists like bracelets of powr. Heavenly Jewels are like the twins born, meaning when both Elemental and Physical Jewels are Awakened for the same person, the pair is known as Heavenly Jewels. Those who have the Physical Jewels are known as Physical Jewel Masters, those with Elemental Jewels are Elemental Jewel Masters, and those who train with Heavenly Jewels are naturally called Heavenly Jewel Masters. Heavenly Jewel Masters have a highest level of 12 pairs of jewels, as such their training progress is known as Heavenly Jewels 12 Changes.
Our MC here is an archer who has such a pair of Heavenly Jewels.
---
---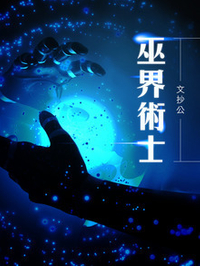 The Plagiarist 515 2016-07-01
22 Negative
34 Neutral
476 Positive
What happens when a scientist from a futuristic world reincarnates in a World of Magic and Knights?
An awesome MC is what happens!
A scientist's goal is to explore the secrets of the universe, and this is exactly what Leylin sets out to do when he is reincarnated. Dark, cold and calculating, he makes use of all his resources as he sets off on his adventures to meet his goal.
Face? Who needs that… Hmmm… that guy seems too powerful for me to take on now… I better keep a low profile for now.
You want me to help you? Sure… but what benefit can I get out of it? Nothing? Bye.
Hmmm… that guy looks like he might cause me problems in the future. Should I let him off for now and let him grow into someone that can threaten me….. Nahhh. kill
---
---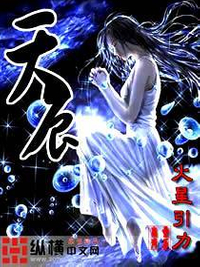 Mars Gravity 409 2016-04-25
16 Negative
16 Neutral
282 Positive
A mysterious teenager who lost his memories came to Tian Chen Continent, he was mistaken as the son of the Ye family from Tian Long country so he took and used this identity. His look on the world turns cold as he tried to get back his memories, only to find a helpless destiny. Therefore, he laughed with a sneer and began to show his talent by making the world his to control, as if casting a net to shroud the whole world. Since then, all was under his control. The winds and clouds; even the might thunderstorms were subject to his whim! He, as the story's main character, has created many legends on Tian Chen Continent, one after another with his supreme intelligence. But his power is still unknown to us.
---
---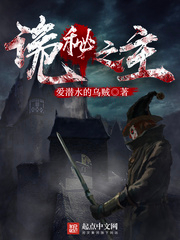 Cuttlefish That Loves Diving 350 2018-12-24
8 Negative
5 Neutral
339 Positive
In the waves of steam and machinery, who could achieve extraordinary? In the fogs of history and darkness, who was whispering? I woke up from the realm of mysteries and opened my eyes to the world.
Firearms, cannons, battleships, airships, and difference machines. Potions, divination, curses, hanged-man, and sealed artifacts… The lights shone brightly, yet the secrets of the world were never far away. This was a legend of the "fool".
---
---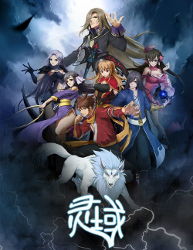 Ni Cang Tian 321 2016-10-08
33 Negative
19 Neutral
242 Positive
Thirty thousand years ago, the Heaven Fighting Race who called themselves "Gods" invaded the Spirit Realm. Hundreds of races rose up in resistance, but ultimately suffered a crushing defeat. The Human Race was the first to concede, and the rest of the Hundred Races soon followed in succession.
During the subsequent ten thousand years, all of the races were enslaved by the Heaven Fighting Race. They were cruelly treated, and lived beneath the shadow of terror.
The Heaven Fighting Race's march of conquest did not stop there. With the Spirit Realm as the starting point, they invaded other secret dimensions, and spread war to all corners of existence. After greatly exhausting their combat strength, they were finally defeated by the Hundred Races who took advantage of this opportunity. With no other choice, they fled to the starry skies outside the realm.
Thirty thousand years later, in an era where the Heaven Fighting Race has already faded to become ancient legend, an amnesiac youth possessing the Heaven Fighting Race's bloodline is being fostered in an insignificant household. Whilst struggling to live on, he silently awaits the day of the bloodline's awakening.
---
---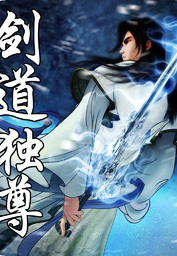 JianYou TaiXu 271 2016-07-16
14 Negative
16 Neutral
207 Positive
On this land of real souls, with millions of different martial art institutions, there're so many strong fighters just like the trees in the forests. Among all, a mediocre apprentice from one of the mediocre institutions suddenly became a martial art genius after a mysterious incident, not only has he got a photographic memory and keen perception but he also came to discover that his ability to comprehend martial arts is astronomically good, which eventually made him an almost godly existence. From the hot-blooded intense battles to the clashes between the top geniuses, Martial art is no longer limited to the mortal world, it reaches to a level that can do everything from controlling the oceans to flying up the sky and diving under the ground.
---
---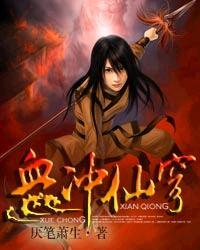 Endless Sea of Clouds 269 2016-02-23
29 Negative
19 Neutral
183 Positive
Just as a gamer found an overpowered skill book called 'Item Upgrade' in the hottest virtual reality role-playing game on Earth, something happened to the game's system, causing his soul to leave his body and go to another dimension. Common sense dictates that he would be born anew then become the greatest overlord of this world by making use of his advanced knowledge. Not in this case! He was already dead. Only some fragments of his soul and that skill book managed to get into that dimension and merge with an ordinary common youngster called Bai Yunfei. This was the enormous Tianhun continent, where humans could be said to have no limits. There was a group of humans here who could cultivate the power of their own souls then control their bodies, the natural elements and even other people's souls with that power! These special beings were called — soul cultivators. Come witness how the several fragments of the dead inter-dimensional traveler's soul and that skill book, which was not governed by the laws of this plane, were going to help Bai Yunfei become a legendary soul cultivator and craftsman!
---
---