Novels
---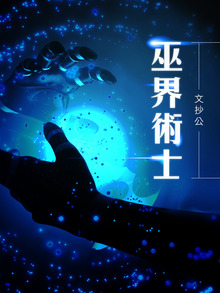 The Plagiarist 454 2016-07-01
20 Negative
31 Neutral
431 Positive
What happens when a scientist from a futuristic world reincarnates in a World of Magic and Knights?
An awesome MC is what happens!
A scientist's goal is to explore the secrets of the universe, and this is exactly what Leylin sets out to do when he is reincarnated. Dark, cold and calculating, he makes use of all his resources as he sets off on his adventures to meet his goal.
Face? Who needs that… Hmmm… that guy seems too powerful for me to take on now… I better keep a low profile for now.
You want me to help you? Sure… but what benefit can I get out of it? Nothing? Bye.
Hmmm… that guy looks like he might cause me problems in the future. Should I let him off for now and let him grow into someone that can threaten me….. Nahhh. kill
---
---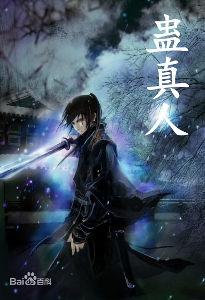 Daoist Gu 353 2017-06-20
23 Negative
13 Neutral
344 Positive
Humans are clever in tens of thousands of ways, Gu are the true refined essences of Heaven and Earth.
The Three Temples are unrighteous, the demon is reborn.
Former days are but an old dream, an identical name is made anew.
A story of a time traveler who keeps on being reborn.
A unique world that grows, cultivates, and uses Gu.
The Spring and Autumn Cicada, the Venomous Moonlight Gu, the Wine Chong, All-Encompassing Golden Light Chong, Slender Black Hair Gu, Gu of Hope…
And a great demon of the world that does exactly as his heart pleases!
---
---
Green Canopy Mountain 238 2017-05-30
32 Negative
14 Neutral
149 Positive
The world's top level hacker, Shi Lei; due to him hacking the world's top military powers during a joint exercise and attempting to steal information from them, ultimately leads him to get sold out by his own organization. This act eventually caused his own death by a missile bombardment.
God was playing a joke on him and allowed him to return back to six years ago, the autumn season of when he was still at his university. Being given another chance, plus the fact that he retained his ability as one of the best in hacking technology, Shi Lei decided to change his life! During his previous life, he was only an assassin in the dark. Although such an existence made people afraid of him, he would have to always hide within the shadows. In his new life, not only does he want to be an assassin in the dark, he also wants to stand openly in the middle of the world stage. Creating a world-class super enterprise, he will single handy change the whole world!
---
---