Novels
---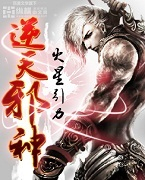 Mars Gravity 5727 2015-10-19
281 Negative
212 Neutral
6172 Positive
Mythical Abode Mountain, Cloud's End Cliff, the most dangerous of Azure Cloud Continent's four deadly areas. Cloud's End Cliff's base is known as the Grim Reaper's Cemetery.
Over countless years, the number of people that have fallen off this cliff is too high to count. None of them, even three stronger than god masters, whose power could pierce the heavens, have been able to return alive. However, a boy that's being chased by various people because he alone holds a priceless treasure jumps off the cliff, but instead of dying he wakes up in the body of a boy with the same name in another world!
This is the story of a boy wielding the Sky Poison Pearl, cultivating the strength to oppose heaven and earth, a lord overlooking the world!
---
---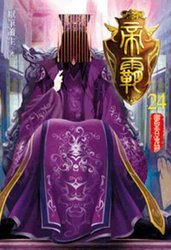 Yan Bi Xiao Sheng 2420 2016-07-23
183 Negative
108 Neutral
2339 Positive
A boy that was imprisoned for millions of years had regained his mortal body. He became a disciple of the declining Cleansing Incense Ancient Sect where its patriarch used to be his disciple. Now he will bring this sect back to its former glory.
This is his journey to reach the apex and take revenge on those who had imprisoned him.
This is his story of meeting old friends and making new companions.
This is his path of traversing the Nine Worlds and becoming the next ruler of the Heavens.
---
---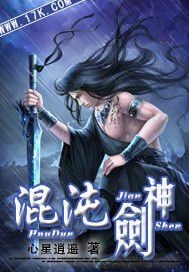 Xin Xing Xiao Yao 952 2016-01-04
51 Negative
45 Neutral
729 Positive
After death, Jian Chen's soul was reincarnated into a foreign world. He grew up with flying speed, but at the end, because of overflowing enemies and from heavily injuries by them, his soul abnormally changed at the border of life and death. From then on, he stepped onto a completely different path of sword cultivation and became the Sword God of the generation.
---
---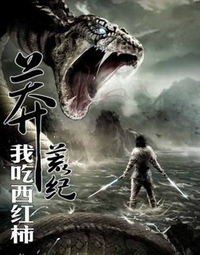 I Eat Tomatoes 698 2015-12-14
28 Negative
26 Neutral
673 Positive
Fate had never been kind to Ji Ning. Wracked by illnesses and infirm his entire life on Earth, Ji Ning knew early on that he would die as a teenager. What he didn't know was that there really was such a thing as life after death and that the multiverse was a far larger place than he thought.
A lucky twist of fate meant that Ji Ning was reborn into a world of Immortals and monsters, of Ki Refiners and powerful Fiendgods, a world where Dynasties lasted for millions of years. A world which is both greater… and yet also smaller… than he ever could imagine. He would have the opportunity to join them, and in this life, Ji Ning swore to himself, he would never let himself be weak again! The Era he was born into was a Desolate one, but Ji Ning would make it his era.
---
---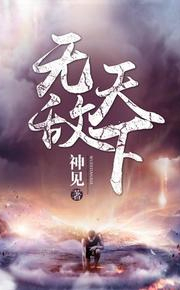 Shen Jian 672 2017-04-21
47 Negative
28 Neutral
534 Positive
The strong are lonesome. Overcoming the loneliness pushes you to stand invincible at the top.
Pro-disciple of the Shaolin Temple on earth, Huang Xiaolong was reborn into a Martial Spirit world, carrying Hua Xia's secret knowledge, the Body Metamorphose Scripture.
In a Martial Spirit world, only those with Martial Spirit are able to train in battle qi and becoming a warrior. Huang Xiaolong born with a heaven-defying rare Martial Spirit was mistakenly taken for common variant Martial Spirit during the awakening ceremony conducted by the tribe and thus sidelined.
However, Huang Xiaolong with his common "variant" Martial Spirit again, and again displayed unnatural talent, defeating geniuses, shocking the clan and the entire Martial Spirit World
---
---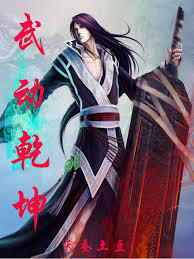 Tian Can Tu Dou 603 2015-11-16
34 Negative
32 Neutral
503 Positive
The Great Yan Empire exists in a world where respect can only be earned through strength. Within this Great Yan Empire, the four great clans have always stood above the rest. Among them, a particular incident in the Lin Clan resulted in the banishment of a certain individual who went on to start his own family, in hopes of one day being recognized again by the Lin Clan, and rejoining them…
Hailing from a banished family of the Great Lin Clan, when Lin Dong was very young, he watched, powerless, as his talented father was easily crushed and crippled by the overwhelming genius of the great Lin Clan, Lin Langtian.
With a despairing father, a heartbroken grandfather, and a suffering family, ever since that fateful day, Lin Dong has been driven by a deep purpose; to take revenge on the man who had taken everything and more from his family.
Armed with nothing but willpower and determination, join Lin Dong as he unknowingly discovers a destiny greater than he could ever hope to imagine when he stumbles upon a mysterious stone talisman…
---
---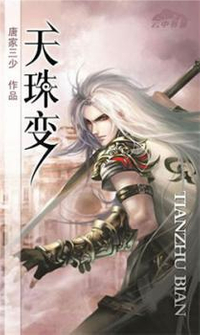 Tang Jia San Shao 525 2016-01-04
24 Negative
17 Neutral
470 Positive
Every human has their Personal Jewel of power, when awakened it can either be an Elemental Jewel or Physical Jewel. They circle the right and left wrists like bracelets of powr. Heavenly Jewels are like the twins born, meaning when both Elemental and Physical Jewels are Awakened for the same person, the pair is known as Heavenly Jewels. Those who have the Physical Jewels are known as Physical Jewel Masters, those with Elemental Jewels are Elemental Jewel Masters, and those who train with Heavenly Jewels are naturally called Heavenly Jewel Masters. Heavenly Jewel Masters have a highest level of 12 pairs of jewels, as such their training progress is known as Heavenly Jewels 12 Changes.
Our MC here is an archer who has such a pair of Heavenly Jewels.
---
---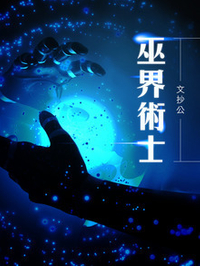 The Plagiarist 515 2016-07-01
22 Negative
34 Neutral
476 Positive
What happens when a scientist from a futuristic world reincarnates in a World of Magic and Knights?
An awesome MC is what happens!
A scientist's goal is to explore the secrets of the universe, and this is exactly what Leylin sets out to do when he is reincarnated. Dark, cold and calculating, he makes use of all his resources as he sets off on his adventures to meet his goal.
Face? Who needs that… Hmmm… that guy seems too powerful for me to take on now… I better keep a low profile for now.
You want me to help you? Sure… but what benefit can I get out of it? Nothing? Bye.
Hmmm… that guy looks like he might cause me problems in the future. Should I let him off for now and let him grow into someone that can threaten me….. Nahhh. kill
---
---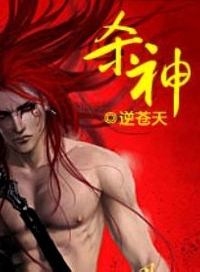 Ni Cang Tian 494 2016-06-15
38 Negative
27 Neutral
366 Positive
Growing up parentless, Shi Yan was left with large amount of inheritance money, and a general disinterest in life.
The only times he felt alive was when his adrenaline coursed through his veins. He quickly found that exercise extreme sports, bungyjumping, cave diving & skydiving, gave him the biggest kicks. The bigger adrenalin kick, the close he was to death, the more alive he felt.
Waking up in a pile of dead bodies in an unknown land, after a diving adventure had ended disastrously, he quickly realizes the body he now possessed was not his own.
Follow Shi Yan as he explores this new world where danger lurks around every corner, and death is only a breath away. A world Shi Yan could not feel more alive in.
---
---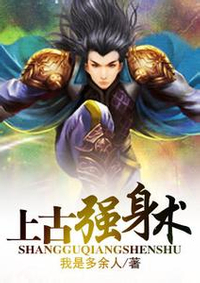 I Am Superfluous 454 2016-04-14
45 Negative
41 Neutral
330 Positive
A human warrior cultivating the Ancient Strengthening Technique has transcended dimensions and arrived on Kyushu. Together with twelve ravishing beauties with looks that were unmatched in their generation, will he be able to stand on the summit of this world? This novel is about the main character, named Qing Shui, who transcended dimensions and arrived in the Kyushu continent. Storms of blood and wind, resulting in corpses and bones strewn about are extremely common here. The young warrior Qing Shui forged ahead in his path to cultivate, using 10 years to train himself, only to seek vengeance for the one who had forsaken his mother! On the road, he had a chance encounter with the cold beauty (ice princess) Shi Qing Zhuang, incurring hatred and vengeance from her fiancée – Situ Bu Fan. After entering the Hundred Miles City, Qing Shui got acquainted with a dignified and beautiful lady named Yu He and other Xian Tian Realm cultivators – After which, he willingly invited tribulation on himself, after killing the young master of the Gong Yang Clan because of Yu He, and was forced into a corner. Luckily for Qing Shui, a lady as beautiful as a celestial maiden named Yi Ye Jian Ge rushed back to save him from afar, following which a bloody battle ensued. Can Qing Shui turn danger into safety, averting disaster? And his relationships with the various beautiful ladies, what will it develop into?
---
---