Novels
---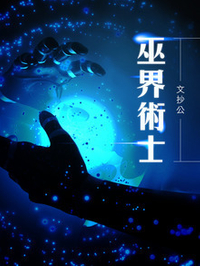 The Plagiarist 514 2016-07-01
22 Negative
33 Neutral
476 Positive
What happens when a scientist from a futuristic world reincarnates in a World of Magic and Knights?
An awesome MC is what happens!
A scientist's goal is to explore the secrets of the universe, and this is exactly what Leylin sets out to do when he is reincarnated. Dark, cold and calculating, he makes use of all his resources as he sets off on his adventures to meet his goal.
Face? Who needs that… Hmmm… that guy seems too powerful for me to take on now… I better keep a low profile for now.
You want me to help you? Sure… but what benefit can I get out of it? Nothing? Bye.
Hmmm… that guy looks like he might cause me problems in the future. Should I let him off for now and let him grow into someone that can threaten me….. Nahhh. kill
---
---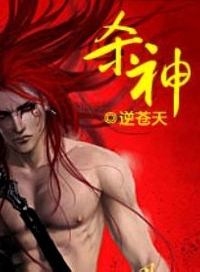 Ni Cang Tian 494 2016-06-15
38 Negative
27 Neutral
366 Positive
Growing up parentless, Shi Yan was left with large amount of inheritance money, and a general disinterest in life.
The only times he felt alive was when his adrenaline coursed through his veins. He quickly found that exercise extreme sports, bungyjumping, cave diving & skydiving, gave him the biggest kicks. The bigger adrenalin kick, the close he was to death, the more alive he felt.
Waking up in a pile of dead bodies in an unknown land, after a diving adventure had ended disastrously, he quickly realizes the body he now possessed was not his own.
Follow Shi Yan as he explores this new world where danger lurks around every corner, and death is only a breath away. A world Shi Yan could not feel more alive in.
---
---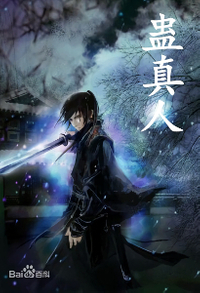 Daoist Gu 486 2017-06-20
29 Negative
15 Neutral
481 Positive
Humans are clever in tens of thousands of ways, Gu are the true refined essences of Heaven and Earth.
The Three Temples are unrighteous, the demon is reborn.
Former days are but an old dream, an identical name is made anew.
A story of a time traveler who keeps on being reborn.
A unique world that grows, cultivates, and uses Gu.
The Spring and Autumn Cicada, the Venomous Moonlight Gu, the Wine Chong, All-Encompassing Golden Light Chong, Slender Black Hair Gu, Gu of Hope…
And a great demon of the world that does exactly as his heart pleases!
---
---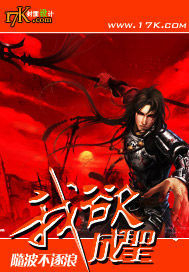 Ni Cang Tian 435 2016-06-15
33 Negative
19 Neutral
300 Positive
If I don't die… I swear I will act on all my evil thoughts.
Not exactly everyone's typical thought when they're about to die. What will a cowardly young man do when reincarnated with the evil powers to redefine his destiny? Can the natural kindness of human nature triumph over evil? Will he become the cold blooded demon king of legend, or will he forge his own path and rain down another kind of terror?
---
---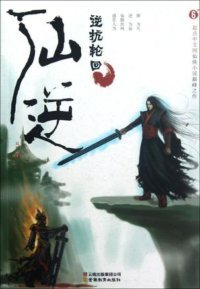 Er Gen 343 2016-03-04
18 Negative
14 Neutral
279 Positive
Wang Lin is a very smart boy with loving parents. Although him and his parents are shunned by the rest of their relatives, his parents always held high hopes that he will one day become someone great. One day, Wang Lin suddenly gained the chance to walk the path of an immortal, but found that he only had mediocre talent at best. Watch Wang Lin as he breaks through his lack of talent and walks the path towards becoming a real immortal!
---
---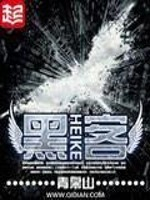 Green Canopy Mountain 303 2017-05-29
37 Negative
16 Neutral
160 Positive
The world's top level hacker, Shi Lei; due to him hacking the world's top military powers during a joint exercise and attempting to steal information from them, ultimately leads him to get sold out by his own organization. This act eventually caused his own death by a missile bombardment.
God was playing a joke on him and allowed him to return back to six years ago, the autumn season of when he was still at his university. Being given another chance, plus the fact that he retained his ability as one of the best in hacking technology, Shi Lei decided to change his life! During his previous life, he was only an assassin in the dark. Although such an existence made people afraid of him, he would have to always hide within the shadows. In his new life, not only does he want to be an assassin in the dark, he also wants to stand openly in the middle of the world stage. Creating a world-class super enterprise, he will single handy change the whole world!
---
---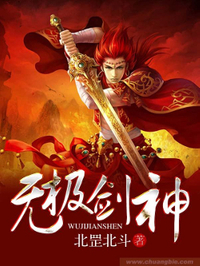 Fire God 284 2016-04-01
15 Negative
15 Neutral
147 Positive
Suyun was a prodigy, blessed by the gods. However, life is not so easy. Soon after reaching the 6th stage in cultivation, his progress stagnated because of a rare medical condition. Years go by, Suyun spends all his time on gambling and alcohol, wasting his youth away, but one day everything changes. Qing Er, the only one who stood by him was forced by his clan to be a sacrificial pawn to be married off to someone she didn't love, only to be killed by the groom on the wedding night for fleeing. Burning for revenge, he scoured the world out for a cure for his rare medical condition from both righteous and devilish sides. Countless years go by, finally the prodigy not only has found a way to cure his rare condition but also gained much knowledge in martial arts. But before he could fully cure himself, he received news that the groom suffered a major internal injury. Rather than wait for decades to be fully cured, Suyun decided to hatch a plan for the assassination of the groom. Unfortunately he underestimated the strength of the groom's family and was killed instead. As he regains consciousness, he comes to a realization that he went 15 years in the past. This time, he vowed that he must prevent Qing Er from ever getting hurt again, but first he must cure his rare medical condition. Will he learn from the mistakes of his past life or is everything set in stone?
---
---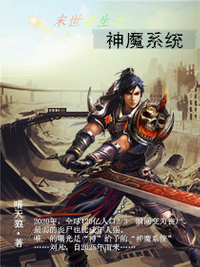 Zi Chan Bao Zeng 227 2016-05-14
29 Negative
16 Neutral
176 Positive
In less than an instant the world as we knew it was at its end. That's right. The Apocalypse. In a single blink Zombies appeared and mutated monsters began to rampage all throughout the world. Now it was the human species turn to fight for survival and planetary dominance! On the same day that the world descends into chaos we meet Yue Zhong. Initially only hoping to get to his friends and escape to a refugee camp our protagonist sets out, inadvertently building a team along the way. After a series of fortuitous events and a few serious hunches our hero decides it's time to do more than just survive! Yue Zhong begins to form the foundations of an enormous survival plan… before he suddenly discovers that he has only gotten over the first hurdle….
Unbeknownst to Yue Zhong and company, the world outside of China is mostly a wasteland! Country sized swathes of nuclear radiation and an extreme shortage of supplies in the world after the nuclear explosions was quickly becoming the "norm". Mutants, Evolved animals and what's worse, intelligent out of control dinosaurs had quickly appeared and claimed their own sections of the planet. There were several innately powerful Evolved races which appeared that were more than 10 times stronger than humans, nearly all of them possessing bodies impenetrable by normal bullets. The fabled orcs' were another of these Evolved races, the leader of which had in fact enslaved many of the remaining human beings. Unceremoniously exposed to such a cold and heartless new world, Yue Zhong is faced with a choice: Find a deep dark hole and hope it goes back to "normal"? Or overcome all obstacles and struggle towards Evolution!!!
---
---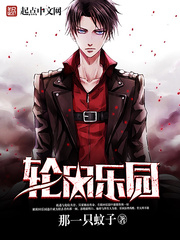 That Mosquito 224 2019-04-02
32 Negative
9 Neutral
172 Positive
Su Xiao is a cold-blooded teenager who's seeking vengeance for the death of his family, yet things ended up badly for him.
As he was taking his last breaths, he heard a voice calling him from dimensions, it was a strange system reaching him, asking him if he wanted to be saved, to be Reincarnated.
He just needed to accept a contract, Su Xiao didn't have any choice but to do so, but he didn't know what he signed up for!!
Traveling through worlds, doing extremely dangerous missions, collecting special items, leveling up, and even killing Protagonists…
But Su Xiao wasn't any ordinary Contractor, Su Xiao was a Hunter!
The MC crosses over to: One Piece, Tokyo Ghoul, Naruto, Fullmetal Alchemist, Attack on Titans…
---
---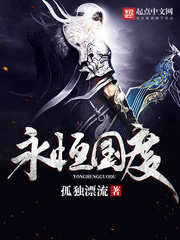 Lonely Drifting 206 2019-06-12
34 Negative
11 Neutral
175 Positive
In the early morning of September 23rd, 2019, natural disasters descended. The heavens and earth changed as myriad desires, hopes, and wishes filled the world. Heaven could not bear the rampant evil thoughts and the world began to regurgitate all existing fantasy worlds, transforming the imagination into reality. Evil thoughts, good thoughts, obsessions, desires, wishes, everything was entangled to the point that the heavens reached their limits. When fantasies came into being, everything became harmonious and free. This was the beginning of a new era. It wasn't just destruction, but also life. This era was the Eternal Era.
---
---