Novels
---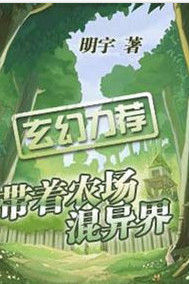 Ming Yu 644 2016-06-06
90 Negative
57 Neutral
480 Positive
A series about a man who awakens in a strange land to find himself in the body of a complete waste of human life. He has to try to help rebuild a family that has fallen to only himself and his few retainers. As the first arc of the story it grows and becomes an epic journey of adapting to new land while crippled by a drug he was forced to ingest as he was banished to a wasteland by the old nobles of the capital after his family sided with the wrong heir to the throne in line for succession.
His only aid in this unfamiliar world is a strange ability that was present when he awoke in his new body. He's got the ability to enter a world that is basically a farming simulation game, except all of the food is usable in the outside world. For someone stuck in a wasteland, only this cheat will help him survive and move forward in this unfamiliar world along with his few loyal retainers as he tries to rebuild a fallen family. Farming, selling crops, trying to find a way forward with a body that's crippled.
Follow the journey of Zhao Hai as he lives his life in a magical world filled with intrigue, farming, business, more farming, and other exciting non farming things, followed by farming and cultivation.
---
---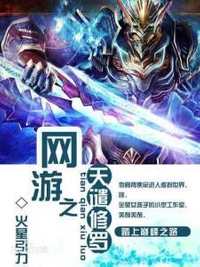 Mars Gravity 280 2016-05-14
14 Negative
15 Neutral
200 Positive
To save his terminally ill little sister, Ling Chen enters the newly released virtual game world and joins a small gaming studio comprising entirely of women. From now on walking upon his path towards the pinnacle. An ancient, evil item almost forgotten by history, the "Lunar Scourge" helps forge his unsurpassable legend, and causes him to unknowingly step upon a path that is destined to be punished by the heavens, the way of the shura.
---
---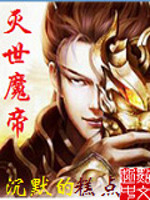 Silent Cake And Pastries 259 2017-03-08
25 Negative
14 Neutral
169 Positive
Crossing into a different world and impersonating the Lord of a city, a city encompassing five hundred miles, an elder sister having celestial beauty, and double digit number of lovers.
Tasked to revive a perilous family, Lanling, a third year university student, felt an overbearing pressure on his shoulders.
Hosting the Demon Star in his body, he can directly devour other people's force and make it his own, he crossed through with a sole mission: To Utterly Destroy This World!
From being the Lord of Tianshui City, becoming the Queen's husband, to being the World Destroying Demonic Emperor, he became the King of the entire world.
---
---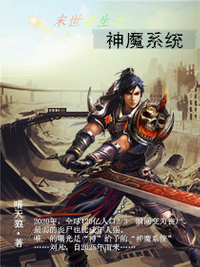 Zi Chan Bao Zeng 227 2016-05-14
29 Negative
16 Neutral
176 Positive
In less than an instant the world as we knew it was at its end. That's right. The Apocalypse. In a single blink Zombies appeared and mutated monsters began to rampage all throughout the world. Now it was the human species turn to fight for survival and planetary dominance! On the same day that the world descends into chaos we meet Yue Zhong. Initially only hoping to get to his friends and escape to a refugee camp our protagonist sets out, inadvertently building a team along the way. After a series of fortuitous events and a few serious hunches our hero decides it's time to do more than just survive! Yue Zhong begins to form the foundations of an enormous survival plan… before he suddenly discovers that he has only gotten over the first hurdle….
Unbeknownst to Yue Zhong and company, the world outside of China is mostly a wasteland! Country sized swathes of nuclear radiation and an extreme shortage of supplies in the world after the nuclear explosions was quickly becoming the "norm". Mutants, Evolved animals and what's worse, intelligent out of control dinosaurs had quickly appeared and claimed their own sections of the planet. There were several innately powerful Evolved races which appeared that were more than 10 times stronger than humans, nearly all of them possessing bodies impenetrable by normal bullets. The fabled orcs' were another of these Evolved races, the leader of which had in fact enslaved many of the remaining human beings. Unceremoniously exposed to such a cold and heartless new world, Yue Zhong is faced with a choice: Find a deep dark hole and hope it goes back to "normal"? Or overcome all obstacles and struggle towards Evolution!!!
---
---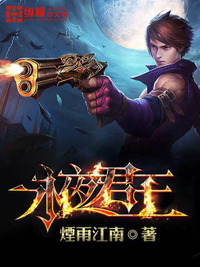 Misty South 133 2017-11-03
14 Negative
5 Neutral
134 Positive
He rose from hardship, but was felled by betrayal. From then on, one man, one gun; treads the path between Evernight and Daybreak to became a legend. No matter what was destined to be his fate, he intends to become the ruler who dictates.
Follow Qianye as he traverse the wide, wild and bloody world of Daybreak and Evernight.
---
---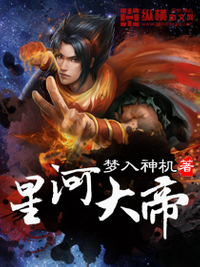 Meng Ru Shen Ji 101 2017-02-25
12 Negative
6 Neutral
62 Positive
When humans step foot into the Galactic Era, the ancient art of cultivation thrives once again.
Regardless of the times, cultivation is never obsolete. In the Buddhist texts, Bodhi asked Buddha:
"How does one control his heart to become a buddha?"
This one sentence summarises the true essence of cultivation: mastery over one's heart.
The heart is very powerful, and is the reason why the Monkey King is also called the 'Heart Monkey'. Everyone's heart is a Monkey King, master the monkey and one can achieve ascension.
Allow me to demonstrate to you the true essence of cultivation in this book
---
---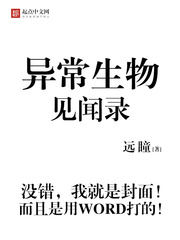 Yuan Tong 37 2018-12-24
3 Negative
1 Neutral
20 Positive
Hao Ren (literally means "good man"), as his Chinese name suggested, is a good man, and his ideal was to live a restful, comfortable life as a landlord. At least that was his plan before a couple of abnormal creatures rented his house.
A remote, outdated big apartment, a bunch of rather abnormal non-human creatures, and a labor contract from the "god", the three factors combined lead him to be the busiest landlord and most supernatural "babysitter". The story of the most complicated, erratic and abnormal landlord and tenants started from here.
"Ever since I put my fingerprint on the labor contract, I knew I was roped into something terrible……"
As a person who is down-to-earth as well as a good Samaritan, Hao Ren desires to live the rest of his life as a benevolent landlord. Stumbling into a curious yet mysterious lady, he began his journey of "collecting" abnormal and supernatural tenants.
His life only became more chaotic when he receives a labor contract from "God". Discover the many races, myths and worlds that lie beyond what humans define as normal! This bizarre fantasy full of fun is sure to bring you on a crazy rollercoaster of emotions!
---
---