Novels
---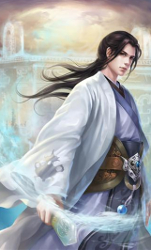 Er Gen 651 2015-10-19
47 Negative
25 Neutral
689 Positive
I Shall Seal the Heavens is currently one of the most popular xianxia stories in China. It is about a failed young scholar named Meng Hao who gets forcibly recruited into a Sect of Immortal Cultivators. In the Cultivation world, the strong prey on the weak, and the law of the jungle prevails. Meng Hao must adapt to survive. And yet, he never forgets the Confucian and Daoist ideals that he grew up studying. This, coupled with his stubborn nature, set him on the path of a true hero. What does it mean to "Seal the Heavens?" This is a secret that you will have to uncover along with Meng Hao!
---
---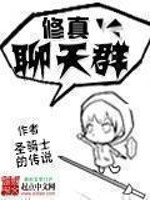 Legend Of The Sacred Knight 617 2016-10-22
19 Negative
14 Neutral
610 Positive
On a certain day, Song Shuhang accidentally joined a deeply afflicted Xianxia chuunibyou(Year 2 middle school disease) chat group, the group members inside all address each other as 'fellow daoist'. Their contact cards are all either Sect Master, Cave Master, Spiritual Master or Heavenly Expert. Even the group master's missing pet dog named Great Devil Dog abandoned his home. They chat all day about things like concocting pills, intruding mysterious territories, martial arts experiences and more.
One day, he abruptly realizes after lurking for a long time that…… In this group, every single group member is actually a real cultivator, with the ability to move mountains and drain seas, the kind that can live for thousands of years!
Ah ah ah ah, his worldview has utterly collapsed in a single night!
---
---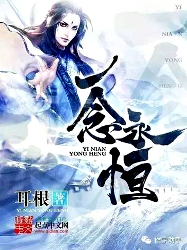 Er Gen 613 2016-09-13
49 Negative
22 Neutral
678 Positive
With a thought, the ocean shifted.
With a thought, the fields moved.
With a thought, a thousand demons slain.
With a thought, a thousand gods fell.
My thought is … Eternity.
---
---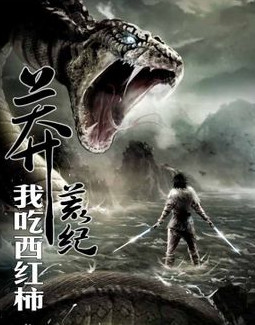 I Eat Tomatoes 609 2015-12-14
23 Negative
21 Neutral
621 Positive
Fate had never been kind to Ji Ning. Wracked by illnesses and infirm his entire life on Earth, Ning knew early on that he would die as a teenager. What he didn't know was that there really was such a thing as life after death, and that the multiverse was a far larger place than he thought. A lucky twist of fate (one of the few in Ning's life) meant that Ning was reborn into a world of Immortals and monsters, of Ki Refiners and powerful Fiendgods, a world where Dynasties lasted for millions of years. A world which is both greater...and yet also smaller...than he ever could imagine. He would have the opportunity to join them, and in this life, Ning swore to himself, he would never let himself be weak again! The Era he was born into was a Desolate one, but Ning would make it his era. The era and legend of Ji Ning.
---
---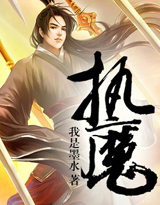 Wo Shi Mo Shui 442 2016-11-03
14 Negative
15 Neutral
357 Positive
"If I grasp the evil, there will be no Immortals in the heaven! If I grasp the heaven, there will be no Evil on this earth!
This is the beginning of an ancient story from the Rain Immortal World. My life, like a butterfly is to decapitate the world's reincarnation cycle.
Looking back at the drifting smoke of mortal life, and faintly smiling at the Sun and the Moon… All for you, I will rampage this Rain Immortal World!
…
The Dao of the Heaven has three cycles and cultivation has three steps. Two words, truth and false, from the beginning to end.
First step, seven ranks of cultivation:
Vein Opening, Harmonious Spirit, Gold Core, Nascent Soul, Spirit Severing, Void Refinement, Void Fragmentation.
---
---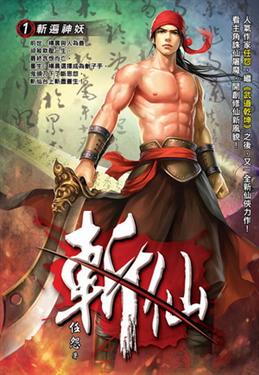 Ren Yuan 316 2016-06-15
11 Negative
10 Neutral
266 Positive
In his previous life, Yang Chen was benevolent, but he was bullied all his life.
Reborn, Yang Chen chose to become an Executioner, settling all gratitude and grudges with the executioner's blade, beheading the common people on the Immortal Executioner Stage.
Behead men in the world of men!
Behead demons in the world of demons!
Behead devils in the world of devils!
Behead immortals in the world of immortals!
---
---
Ruqing Rusu 314 2017-11-03
15 Negative
16 Neutral
341 Positive
"From today onwards, you will become the Envoy of one of the Main Gods in the Dimensions of Main Gods. You will travel from one world to another and through that, you will attain what others will never obtain in their entire life."
The moment these words echo in Fang Li's head, Fang Li's life is destined to be extraordinary…
---
---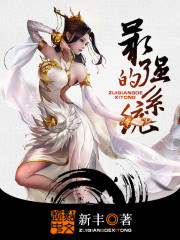 Xinfeng 270 2017-12-24
27 Negative
20 Neutral
267 Positive
There is a type of person, his entire life is a legend.
There is a type of person, awesomeness overflows from his brows.
There is a type of person, his name is Lin Fan.
Everybody: "Lin Fan, I want your babies."
A domineering life of swag and awesomeness, needs no explanation.
---
---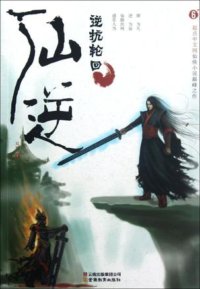 Er Gen 266 2016-03-04
15 Negative
10 Neutral
232 Positive
Wang Lin is a very smart boy with loving parents. Although him and his parents are shunned by the rest of their relatives, his parents always held high hopes that he will one day become someone great. One day, Wang Lin suddenly gained the chance to walk the path of an immortal, but found that he only had mediocre talent at best. Watch Wang Lin as he breaks through his lack of talent and walks the path towards becoming a real immortal!
---
---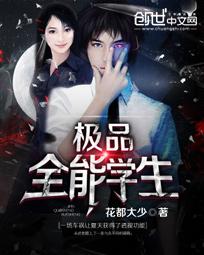 Huadou Dashao 261 2017-04-21
52 Negative
20 Neutral
201 Positive
"A single accident changed my life."
The car accident gave Xia Tian X-ray Vision like power, since then he had set foot on a different path.
All kinds of adventures started to come in succession…
To score full marks on an exam, to play music, to win a basketball game, to be talented in swimming, to be healthy.
"Am I supposed to choose just one??"….
"No! I will be an all rounder!!"
The number one beauty of the school takes the initiative, the overbearing female chairman will become my intimate older sister, Cute little girls (Lolis) will want me to be their intimate older brother…
---
---