Novels
---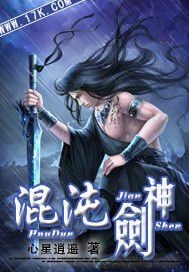 Xin Xing Xiao Yao 948 2016-01-04
51 Negative
45 Neutral
724 Positive
After death, Jian Chen's soul was reincarnated into a foreign world. He grew up with flying speed, but at the end, because of overflowing enemies and from heavily injuries by them, his soul abnormally changed at the border of life and death. From then on, he stepped onto a completely different path of sword cultivation and became the Sword God of the generation.
---
---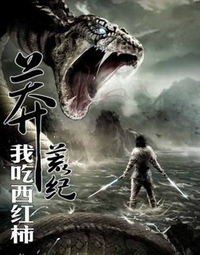 I Eat Tomatoes 698 2015-12-14
28 Negative
25 Neutral
673 Positive
Fate had never been kind to Ji Ning. Wracked by illnesses and infirm his entire life on Earth, Ji Ning knew early on that he would die as a teenager. What he didn't know was that there really was such a thing as life after death and that the multiverse was a far larger place than he thought.
A lucky twist of fate meant that Ji Ning was reborn into a world of Immortals and monsters, of Ki Refiners and powerful Fiendgods, a world where Dynasties lasted for millions of years. A world which is both greater… and yet also smaller… than he ever could imagine. He would have the opportunity to join them, and in this life, Ji Ning swore to himself, he would never let himself be weak again! The Era he was born into was a Desolate one, but Ji Ning would make it his era.
---
---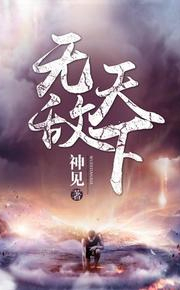 Shen Jian 672 2017-04-21
47 Negative
28 Neutral
534 Positive
The strong are lonesome. Overcoming the loneliness pushes you to stand invincible at the top.
Pro-disciple of the Shaolin Temple on earth, Huang Xiaolong was reborn into a Martial Spirit world, carrying Hua Xia's secret knowledge, the Body Metamorphose Scripture.
In a Martial Spirit world, only those with Martial Spirit are able to train in battle qi and becoming a warrior. Huang Xiaolong born with a heaven-defying rare Martial Spirit was mistakenly taken for common variant Martial Spirit during the awakening ceremony conducted by the tribe and thus sidelined.
However, Huang Xiaolong with his common "variant" Martial Spirit again, and again displayed unnatural talent, defeating geniuses, shocking the clan and the entire Martial Spirit World
---
---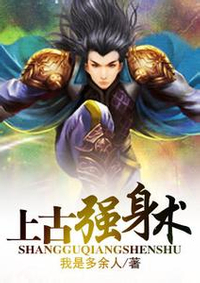 I Am Superfluous 454 2016-04-14
44 Negative
41 Neutral
329 Positive
A human warrior cultivating the Ancient Strengthening Technique has transcended dimensions and arrived on Kyushu. Together with twelve ravishing beauties with looks that were unmatched in their generation, will he be able to stand on the summit of this world? This novel is about the main character, named Qing Shui, who transcended dimensions and arrived in the Kyushu continent. Storms of blood and wind, resulting in corpses and bones strewn about are extremely common here. The young warrior Qing Shui forged ahead in his path to cultivate, using 10 years to train himself, only to seek vengeance for the one who had forsaken his mother! On the road, he had a chance encounter with the cold beauty (ice princess) Shi Qing Zhuang, incurring hatred and vengeance from her fiancée – Situ Bu Fan. After entering the Hundred Miles City, Qing Shui got acquainted with a dignified and beautiful lady named Yu He and other Xian Tian Realm cultivators – After which, he willingly invited tribulation on himself, after killing the young master of the Gong Yang Clan because of Yu He, and was forced into a corner. Luckily for Qing Shui, a lady as beautiful as a celestial maiden named Yi Ye Jian Ge rushed back to save him from afar, following which a bloody battle ensued. Can Qing Shui turn danger into safety, averting disaster? And his relationships with the various beautiful ladies, what will it develop into?
---
---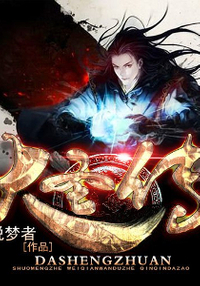 Dream Teller 248 2017-06-27
13 Negative
17 Neutral
207 Positive
Among the demons, the supreme ones are called "Great Saints."
A young man leaves his mountain village, treading far and wide under the heavens, striding step by step into legend, becoming a myth.
---
---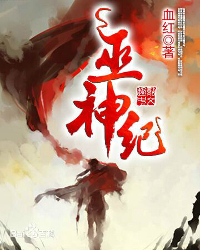 Blood Red 136 2016-09-13
35 Negative
18 Neutral
92 Positive
Long ago, there were people who stood upon the earth with their heads held high. They never bowed to anyone because of their indomitable spirit. They were capable of controlling wind and lightning, and conquering dragons and serpents. They seemed strong enough to split the earth and shatter the stars with their fists. They traveled throughout the land and called themselves Magi. Eventually, one of them would become a Supreme Magus! These men are the ancestors of human beings. Their blood is what we all share today.
Qing Long is the former strongest man in the world. He traveled through space and time and was reborn as Ji Hao in the Fire Crow Clan of the Southern Wasteland. It's a complicated world. Forces from both inside and outside of the clan want this young and talented boy to die. Under great pressure, Ji Hao makes a deal with a mysterious man, who resides in his spiritual space, never showing his real face. He gains two drops of blood from a dragon and phoenix. Afterwards, Ji Hao becomes increasingly more powerful.
---
---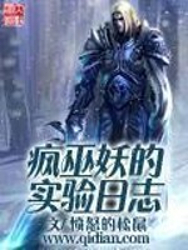 Angry Squirrel 118 2016-10-08
6 Negative
8 Neutral
87 Positive
This is the story of a crazy lich carrying a game system and terrorizing an entire world.
"Let's look at the daily quest today… These two bullshit choices again, destroy any city with 30 thousand and above people, rewards of 10 thousand evil points. Take the lollipops of three little kids, rewards of 1 point. If both are not done then -2 points."
"Ptui! You think I'm stupid, if I really destroy a city I'm guaranteed to spawn a squad of medieval paladins full of epic ranks to come and subdue me. At that time I won't be able to spend anything. I'll just kindly be my lollipop bandit."
I've already had enough of being a notorious lich, who says that liches can't be good people? I definitely have to beat this damned system and be an upright good person.
---
---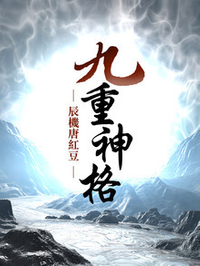 Chen Ji Tang Hong Dou 116 2016-03-30
10 Negative
6 Neutral
55 Positive
It's a trend to take your grandfather along with you when passing through to another world, but we have kind of been cheated—have *you ever experienced buy one get eight free? Hong Xiaobao: "This opponent is a bit formidable. All you old-timers, hurry up and save me please! If you don't appear, then this prince is going to get angry!" Demon Emperor Meng Xianji: "Mockers, kill! Those who defy me, kill! Strong people, eat! Valuable treasures and materials, eat! Good equipment, steal!" Wine God Xiao Sanshao: "Why must you be so brutal? If there's something wrong, can we not just all sit down and have a nice chat? I'll teach you how to taste wine, youngster!" Medicine Immortal Tian Can: "You guys chat first. My condition today isn't very good, so I'll go rest first…. If you want to concoct some medicine, tell me after I wake up…." Godly Craftsman Xi Hong: "Didn't I just upgrade your equipment yesterday? What are you afraid of? Attack, youngster! Isn't that right, Chen Nan?" Formation Spirit Chen Nan: "En…. How about you go ask Mao Yue." Beast Emperor Mao Yue: "Today's sunshine is too bright. I'm recalling that cat of mine who died because of menstrual pain…." Hong Xiaobao: "Can you guys not be so misleading?"
---
---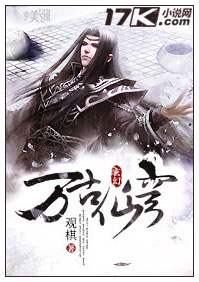 Watching Chess 104 2017-12-23
7 Negative
7 Neutral
76 Positive
The world is like a chessboard and all living beings are the pieces on it!
"I do not want to be treated as a chess piece by the players!"
Defeat in this chess is tantamount to the destruction of my body and I'll thoroughly disappear! Victory in this chess and I'll have a very long life!
With the help of an ancient Weiqi piece, Gu Hai arrived at the Divine Province Mainland!
Heavenly Dao is eternal, however life is limited, making heaven and earth pieces of a chessboard, then in the end transformed into a loess, vanishing like faded smoke and scattered clouds. Nevertheless people still jump out of the chessboard, and these people are already prepared for their death while playing chess against the heavens, and perhaps win eternal life for themselves?
"I've come, and I want to live through 10000 lives without any boundaries!"
---
---