Novels
---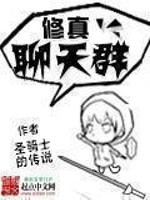 Legend Of The Sacred Knight 968 2016-10-22
32 Negative
21 Neutral
911 Positive
On a certain day, Song Shuhang accidentally joined a deeply afflicted Xianxia chuunibyou(Year 2 middle school disease) chat group, the group members inside all address each other as 'fellow daoist'. Their contact cards are all either Sect Master, Cave Master, Spiritual Master or Heavenly Expert. Even the group master's missing pet dog named Great Devil Dog abandoned his home. They chat all day about things like concocting pills, intruding mysterious territories, martial arts experiences and more.
One day, he abruptly realizes after lurking for a long time that…… In this group, every single group member is actually a real cultivator, with the ability to move mountains and drain seas, the kind that can live for thousands of years!
Ah ah ah ah, his worldview has utterly collapsed in a single night!
---
---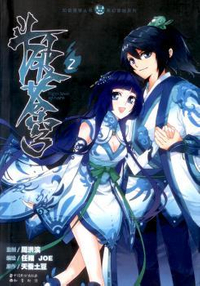 Tian Can Tu Dou 717 2015-12-14
36 Negative
23 Neutral
603 Positive
In a land where no magic is present. A land where the strong makes the rules and weak has to obey. A land filled with alluring treasures and beauty yet also filled with unforeseen danger. Xiao Yan, who has shown talents none had seen in decades, suddenly three years ago lost everything, his powers, his reputation, and his promise to his mother. What sorcery has caused him to lose all of his powers? And why has his fiancee suddenly shown up?
---
---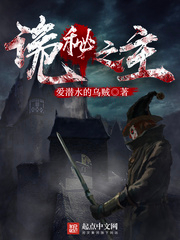 Cuttlefish That Loves Diving 350 2018-12-24
8 Negative
5 Neutral
339 Positive
In the waves of steam and machinery, who could achieve extraordinary? In the fogs of history and darkness, who was whispering? I woke up from the realm of mysteries and opened my eyes to the world.
Firearms, cannons, battleships, airships, and difference machines. Potions, divination, curses, hanged-man, and sealed artifacts… The lights shone brightly, yet the secrets of the world were never far away. This was a legend of the "fool".
---
---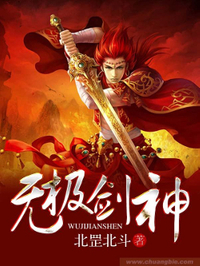 Fire God 284 2016-04-01
16 Negative
15 Neutral
147 Positive
Suyun was a prodigy, blessed by the gods. However, life is not so easy. Soon after reaching the 6th stage in cultivation, his progress stagnated because of a rare medical condition. Years go by, Suyun spends all his time on gambling and alcohol, wasting his youth away, but one day everything changes. Qing Er, the only one who stood by him was forced by his clan to be a sacrificial pawn to be married off to someone she didn't love, only to be killed by the groom on the wedding night for fleeing. Burning for revenge, he scoured the world out for a cure for his rare medical condition from both righteous and devilish sides. Countless years go by, finally the prodigy not only has found a way to cure his rare condition but also gained much knowledge in martial arts. But before he could fully cure himself, he received news that the groom suffered a major internal injury. Rather than wait for decades to be fully cured, Suyun decided to hatch a plan for the assassination of the groom. Unfortunately he underestimated the strength of the groom's family and was killed instead. As he regains consciousness, he comes to a realization that he went 15 years in the past. This time, he vowed that he must prevent Qing Er from ever getting hurt again, but first he must cure his rare medical condition. Will he learn from the mistakes of his past life or is everything set in stone?
---
---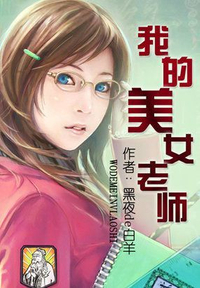 Ram de Night 263 2016-06-06
17 Negative
12 Neutral
173 Positive
My Beautiful Teacher tells the story of a university graduate Qin Chao who can't seem to find a job and is in a downward spiral in his life. Then one night as he walks home from another failed job interview, a vase hits his head, making him get possessed by an old and powerful evil spirit sealed in that vase and following another incidents, inadvertently saved a mysterious university teacher Su Ji, thereby opening his path to cultivation, he also manages to get a job as a security guard at Guangyuan School. A series of adventures then took place as he deals with all kinds of supernatural beings.
---
---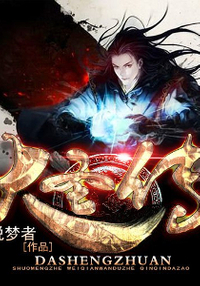 Dream Teller 248 2017-06-27
13 Negative
17 Neutral
207 Positive
Among the demons, the supreme ones are called "Great Saints."
A young man leaves his mountain village, treading far and wide under the heavens, striding step by step into legend, becoming a myth.
---
---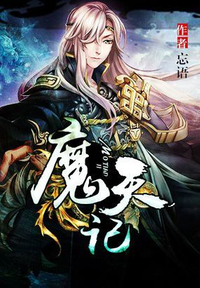 Wang Yu 194 2016-09-04
9 Negative
11 Neutral
134 Positive
Liu Ming, since he was young, lived in a savage prison named Savage Island where the prisoners aren't controlled by any guard or security. When the island sinks due to "mysterious" events, only a handful of people survive – those survivors are then pursued by the government.
On the other hand, two practitioners are worrying about what will happen to them because the young master that they were supposed to protect had died.
What will happen?
---
---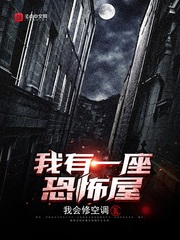 I Fix Air-Conditioner 166 2018-12-24
6 Negative
2 Neutral
139 Positive
The hearse with the weird odor slowed to a stop before the entrance. The sound of pebbles could be heard bouncing on the ceiling. There were footsteps coming from the corridor, and there seemed to be someone sawing next door. The door knob to the room rattled slightly, and the faucet in the bathroom kept dripping even though it had been screwed shut. There was a rubber ball that rolled on its own underneath the bed. Wet footsteps started to surface one after another on the floor.
At 3 am, Chen Ge held a cleaver in his hand as he hid beside the room heater. The call he was trying to make was finally answered. "Landlord, is this what you meant by 'the house can be a little crowded at night'‽"
---
---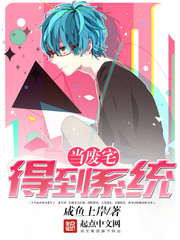 Idle Fish Goes Ashore 165 2018-10-09
10 Negative
9 Neutral
89 Positive
A 30-year-old NEET is reincarnated into the body of an otaku that choked to death on instant noodles. As he comes to grips with his new life, he realizes that this world is subtly different from Earth. The denizens of this world are far better looking, and this new world also possesses futuristic technology as well as mysterious Yin Yang masters!
After reincarnating, he realized that he was endowed with a miraculous game-like system, which enables him to increase his own stats and transcend the limits of the human body. This system even has a game-breaking ability to save and load in real life!
In this new world that's akin to a 2-D game, he just wants to enjoy life and head for a glorious future… However, he is quickly embroiled in a complex plot. Can he unlock his true potential and utilize his system to break the shackles that confine him and discover the truth about his previous body's circumstances?
---
---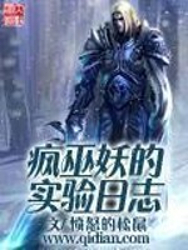 Angry Squirrel 118 2016-10-08
6 Negative
8 Neutral
87 Positive
This is the story of a crazy lich carrying a game system and terrorizing an entire world.
"Let's look at the daily quest today… These two bullshit choices again, destroy any city with 30 thousand and above people, rewards of 10 thousand evil points. Take the lollipops of three little kids, rewards of 1 point. If both are not done then -2 points."
"Ptui! You think I'm stupid, if I really destroy a city I'm guaranteed to spawn a squad of medieval paladins full of epic ranks to come and subdue me. At that time I won't be able to spend anything. I'll just kindly be my lollipop bandit."
I've already had enough of being a notorious lich, who says that liches can't be good people? I definitely have to beat this damned system and be an upright good person.
---
---