Novels
---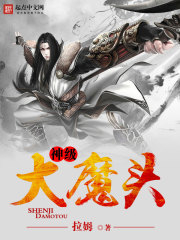 Lamu 864 2018-02-10
37 Negative
16 Neutral
770 Positive
Passerby 1: "Xia Ping!!!! You robbed my martial arts, snatched my immortality and even took my fiancee bastard, you and I aren't over."
Passerby 2: "He's martial arts scum."
Passerby 3: "Demon! Ugh, even childrens' lollipop weren't spared. "
Martial artists of Yan Huang couldn't help but dream about breaking Xia Ping bones into a million pieces and drink his blood.
Xia Ping stroking his chin: "System with so many hate points, which holy immortal or peerless martial arts, or heavenly artifacts should I choose."
---
---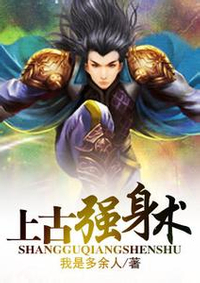 I Am Superfluous 454 2016-04-14
44 Negative
41 Neutral
329 Positive
A human warrior cultivating the Ancient Strengthening Technique has transcended dimensions and arrived on Kyushu. Together with twelve ravishing beauties with looks that were unmatched in their generation, will he be able to stand on the summit of this world? This novel is about the main character, named Qing Shui, who transcended dimensions and arrived in the Kyushu continent. Storms of blood and wind, resulting in corpses and bones strewn about are extremely common here. The young warrior Qing Shui forged ahead in his path to cultivate, using 10 years to train himself, only to seek vengeance for the one who had forsaken his mother! On the road, he had a chance encounter with the cold beauty (ice princess) Shi Qing Zhuang, incurring hatred and vengeance from her fiancée – Situ Bu Fan. After entering the Hundred Miles City, Qing Shui got acquainted with a dignified and beautiful lady named Yu He and other Xian Tian Realm cultivators – After which, he willingly invited tribulation on himself, after killing the young master of the Gong Yang Clan because of Yu He, and was forced into a corner. Luckily for Qing Shui, a lady as beautiful as a celestial maiden named Yi Ye Jian Ge rushed back to save him from afar, following which a bloody battle ensued. Can Qing Shui turn danger into safety, averting disaster? And his relationships with the various beautiful ladies, what will it develop into?
---
---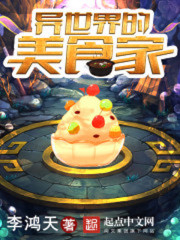 Li Hongtian 435 2017-10-09
19 Negative
16 Neutral
397 Positive
In a fantasy world where martial artists can split mountains and creeks with a wave of their hand and break rivers with a kick, there exists a little restaurant like this.
The restaurant isn't large, but it is a place where countless apex existences will rush into.
There, you can taste egg-fried rice made from phoenix eggs and dragon blood rice.
There, you can drink strong wine brewed from vermillion fruit and water from the fountain of life.
There, you can taste the barbecued meat of a ninth grade supreme beast sprinkled with black pepper.
What? You want to abduct the chef? That's not going to happen, because there's a tenth grade divine beast, the Hellhound, lying at the entrance.
Oh, that chef also has a robotic assistant that killed a ninth grade supreme being with a single hand and a group of crazy women whose stomachs were conquered.
---
---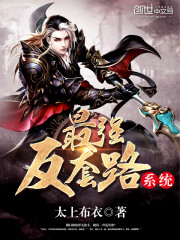 Lord Of The Common People 413 2017-12-24
25 Negative
21 Neutral
341 Positive
I am the best when it comes to taking divergent paths. With just a flip of my hand, I shall take the path less commonly travelled. I search far and wide, only to find myself unbeatable and unrivaled. So now I ask, who else can match my awesomeness?
Acting tough is second nature to me and I am a lone wolf.
The road is long and winding but I shan't feel lonely as long as I am able to act tough!
Life and death bore me and I do whatever I deem fit.
"Young man, way back when I started acting tough, you were still learning how to put on your underpants!" Xu Que thus decided to take the path of acting tough. He decided to act tough every single god-damned day. If he wasn't acting tough, he was scheming for the best way to act tough!
---
---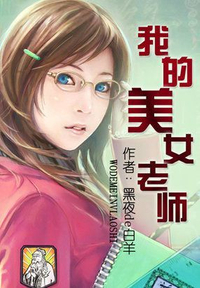 Ram de Night 263 2016-06-06
17 Negative
12 Neutral
173 Positive
My Beautiful Teacher tells the story of a university graduate Qin Chao who can't seem to find a job and is in a downward spiral in his life. Then one night as he walks home from another failed job interview, a vase hits his head, making him get possessed by an old and powerful evil spirit sealed in that vase and following another incidents, inadvertently saved a mysterious university teacher Su Ji, thereby opening his path to cultivation, he also manages to get a job as a security guard at Guangyuan School. A series of adventures then took place as he deals with all kinds of supernatural beings.
---
---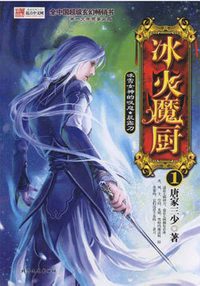 Tang Jia San Shao 261 2016-08-09
9 Negative
16 Neutral
136 Positive
His mother kidnapped by the Ice and Snow God's Pagoda at a young age, Nian Bing grew up travelling with his father, avoiding pursuit. One fateful day, he was forever separated from both his parents and inherited two immortal treasures from them, the Ice and Snow Goddess's Stone and the Heavenly Flame God's stone, allowing him to use ice and fire magic in harmony, a feat unheard of. Taken in by a former chef of legends, once known as the demon chef, he creates legendary cuisine while walking the path of vengeance!
---
---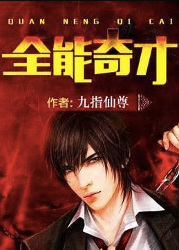 Nine-Fingered Saint 258 2017-01-13
38 Negative
16 Neutral
151 Positive
Being able to learn any skill immediately, and just by raising its proficiency, stand at the summit.
He is the World Chef Association Honorary Chairman, having the title of the World Chef God.
He is the greatest composer, pianist, and conductor after Beethoven and Mozart.
He also has the title of Underground Racing King, Fist King, Gambling King, Giant of the Stock Exchange Market, Arm of the Industries and King of the Skies.
He who has a miraculous learning ability and can stand at the apex of all things if he so wishes for it, the Omni Genius.
---
---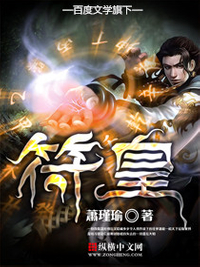 Xiao Jinyu 216 2017-12-06
18 Negative
14 Neutral
177 Positive
Chen Xi was a jinx who radiated misfortune the way a torch radiated light, and everyone around him knew it. His entire clan was annihilated when he was young, and not too long after that his parents disappeared. His marriage contract? Poof. Torn to shreds and gone up in smoke before the eyes of everyone in the city, almost humiliating his grandfather to the point of suicide! Cultivation? No time for that, he had a family to take care of!
This is the story of Chen Xi, a youth forced to stop cultivating and instead craft talismans to pay for his younger brother's tuition… and who, in the process, would rise to become known by all as the Talisman Emperor!
---
---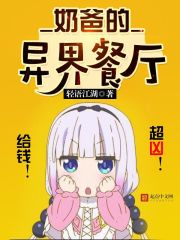 Whispering Jianghu 193 2019-10-08
8 Negative
6 Neutral
156 Positive
There is a very strange restaurant in the City of Sin.
Elves and dwarves must share a table, orcs are strangely well behaved, dragons are only welcomed on the small square in front of the restaurant, and the demons must bring their own stool.
This strange restaurant with their strange rules continuous to attract a long line of customers.
"This place serves the best food! The chef of this restaurant is a genius!" Some of the guests in the restaurant left glowing reviews. But these guests have a word of warning for other guests, "No matter what you do, never, never attempt to kidnap the boss or try to 'eat and run'. You will die."
A cute little girl stood near the door, and demanded in her tiny voice, "You have eaten the food, now pay up, or I will beat you to death." The five-meter tall dragon suddenly felt a chill running up its spine.
---
---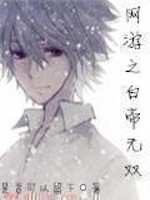 Would It Be Possible To Stay 155 2018-03-30
15 Negative
3 Neutral
130 Positive
Year 24XX. With several hundred years of improvements, virtual reality has become more mature. It had gradually become humanity's second world. Socializing, working, studying and other everyday things could all be done while sleeping.
Along with the rise in virtual reality systems, virtual games also developed successfully. Additionally, with the vigorous support of the government; every season, games continued to be born, be changed, competed with each other, and be reborn.
Ye Cang is a black bellied, underachieving, 2nd year student at a city college. He appears to have been cured of his albinism yet his story is still full of mystery. In the game 'New Age – Conviction', he began walking the path of a professional gamer. An all-rounder knight, dark cooking, with a nasty disposition, willing to do anything. He's slowly creating his own legend.
"Actually… instead of games, I prefer cooking and dramas" – The White Emperor
---
---