Novels
---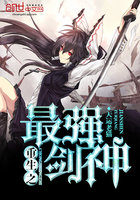 Lucky Cat 1216 2017-11-03
74 Negative
59 Neutral
993 Positive
Starting over once more, he has entered this "living game" again in order to control his own fate.
This time, he will not be controlled by others.
Previously the Level 200 Sword King, he will rise to a higher peak in this life.
Methods to earn money! Dungeon conquering strategies! Legendary Quests! Equipment drop locations! Undiscovered battle techniques!
Even the secrets Beta Testers were unknowledgeable of, he knows of them all.
Massive wars, life advancement, entering Godhood, sword reaching to the peak; a legend of a man becoming a Sword God has begun.
---
---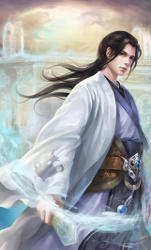 Er Gen 737 2015-10-19
54 Negative
31 Neutral
750 Positive
"What I want, the Heavens shall not lack! "
"What I don't want, had better not exist in the Heavens!"
This is a story which originates between the Eighth and Ninth Mountains, the world in which the strong prey upon the weak.
"My Name is Meng Hao! The Ninth Generation Demon Sealer, I shall seal the Heavens!"
---
---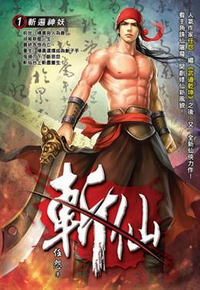 Ren Yuan 405 2016-06-15
16 Negative
17 Neutral
316 Positive
In his previous life, Yang Chen was benevolent, but he was bullied all his life.
Reborn, Yang Chen chose to become an Executioner, settling all gratitude and grudges with the executioner's blade, beheading the common people on the Immortal Executioner Stage.
Behead men in the world of men!
Behead demons in the world of demons!
Behead devils in the world of devils!
Behead immortals in the world of immortals!
---
---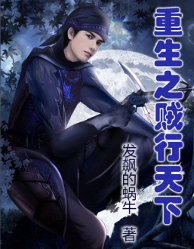 Mad Snail 376 2016-10-24
21 Negative
24 Neutral
333 Positive
The world's largest VRMMO, Conviction, was almost like a second world for humanity. It had integrated itself into the real world's economy, with both corporations and individuals seeking their fortunes through the game.
In this game, Nie Yan prided himself in his Level 180 Thief. He could barely be considered among the top experts in the game. Though, that was the only thing he could take pride in. He was penniless and unable to advance in life; a situation he was forced into by the enemy of his father. If it weren't for the little money he made by selling off items in Conviction, he would've barely been able to eat. In the end, he chose to settle his matters once and for all. He assassinated his father's enemy. He lay dying shortly after being shot in the pursuit.
However, that wasn't the end of his story. Instead, he awoke moments later to find that he had reincarnated into his past-self. Armed with his experience and knowledge of future events, he sets out to live his life anew.
---
---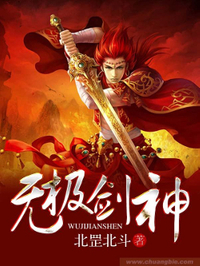 Fire God 284 2016-04-01
15 Negative
15 Neutral
147 Positive
Suyun was a prodigy, blessed by the gods. However, life is not so easy. Soon after reaching the 6th stage in cultivation, his progress stagnated because of a rare medical condition. Years go by, Suyun spends all his time on gambling and alcohol, wasting his youth away, but one day everything changes. Qing Er, the only one who stood by him was forced by his clan to be a sacrificial pawn to be married off to someone she didn't love, only to be killed by the groom on the wedding night for fleeing. Burning for revenge, he scoured the world out for a cure for his rare medical condition from both righteous and devilish sides. Countless years go by, finally the prodigy not only has found a way to cure his rare condition but also gained much knowledge in martial arts. But before he could fully cure himself, he received news that the groom suffered a major internal injury. Rather than wait for decades to be fully cured, Suyun decided to hatch a plan for the assassination of the groom. Unfortunately he underestimated the strength of the groom's family and was killed instead. As he regains consciousness, he comes to a realization that he went 15 years in the past. This time, he vowed that he must prevent Qing Er from ever getting hurt again, but first he must cure his rare medical condition. Will he learn from the mistakes of his past life or is everything set in stone?
---
---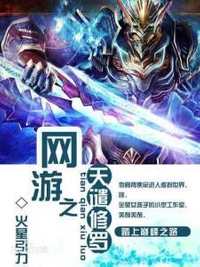 Mars Gravity 280 2016-05-14
14 Negative
15 Neutral
200 Positive
To save his terminally ill little sister, Ling Chen enters the newly released virtual game world and joins a small gaming studio comprising entirely of women. From now on walking upon his path towards the pinnacle. An ancient, evil item almost forgotten by history, the "Lunar Scourge" helps forge his unsurpassable legend, and causes him to unknowingly step upon a path that is destined to be punished by the heavens, the way of the shura.
---
---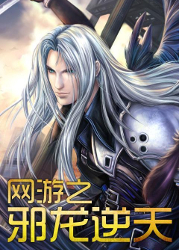 Mars Gravity 265 2016-11-08
28 Negative
10 Neutral
153 Positive
Defiance of natural order of a single young Dragon soul.
The main character was the number one player in the previous VRMMO's, with his superhuman arrogance (which would make even the worst young master blush), charisma and strength he will give a new VR game a try, to once again become the best!
But all doesn't go as expected, as because of a bug in the game he goes into the game world without his starting class….
And this begins his journey towards reaching the peak of the game?
or will it totally go the other way?
---
---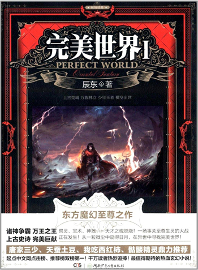 Chen Dong 230 2016-02-04
25 Negative
13 Neutral
162 Positive
A speck of dust can fill an ocean. A blade of grass can destroy the sun, moon, and the stars. A flick of a finger can turn the world upside down. Groups of heroes rise, and innumerable clans stand together. Various saints fight for power and the entire world goes into chaos. I ask the boundless Mother Earth: Who decides the ups and downs? A young man walks out of the barren wilderness, and everything starts from there
---
---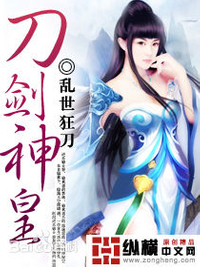 Peerless Young Master Du 218 2017-08-09
12 Negative
15 Neutral
142 Positive
With one blade and one sword in hand, he walks along a world destined to be his. A missing past and sister, a future that forces his every step. Rusted sword, broken blade, the Six Roads of Samsara. Immortals collide, divines die, the common people suffer. Eternally renowned throughout this tumultuous time is the youth known as the Blade and Sword God Sovereign.
---
---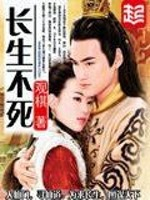 Guan Qi 194 2017-07-03
8 Negative
16 Neutral
154 Positive
Mortal side:
Once I've become Immortal, then my attempt to conquer the world shall begin. I, Zhong Shan, in order establish a supreme heavenly dynasty, must marshal all the luck that I can gather to cleanse my own karma. Then I will have the strength to fight heaven itself, create a new world, and live forever.
First: Fate. Second: Luck. Third: Feng Shui. Four: Cultivate Inner Virtue. Five: Fame!
To gain eternal life. To obtain fame, one must establish a heavenly dynasty and amass the luck of the world! To cultivate inner virtue, one must establish holy sites and accumulate an immeasurable amount of merit! To cultivate feng shui one must learn to communicate between yin and yang and control the powers of heaven and earth! To cultivate luck, …….! To cultivate fate, ……..!
Immortal side:
Ask the whole world, who can have eternal life~!
---
---