Novels
---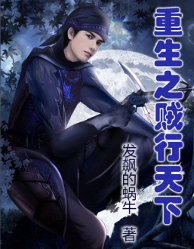 Mad Snail 376 2016-10-24
21 Negative
24 Neutral
333 Positive
The world's largest VRMMO, Conviction, was almost like a second world for humanity. It had integrated itself into the real world's economy, with both corporations and individuals seeking their fortunes through the game.
In this game, Nie Yan prided himself in his Level 180 Thief. He could barely be considered among the top experts in the game. Though, that was the only thing he could take pride in. He was penniless and unable to advance in life; a situation he was forced into by the enemy of his father. If it weren't for the little money he made by selling off items in Conviction, he would've barely been able to eat. In the end, he chose to settle his matters once and for all. He assassinated his father's enemy. He lay dying shortly after being shot in the pursuit.
However, that wasn't the end of his story. Instead, he awoke moments later to find that he had reincarnated into his past-self. Armed with his experience and knowledge of future events, he sets out to live his life anew.
---
---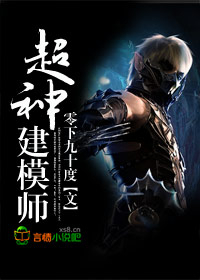 -90° 213 2017-03-01
12 Negative
13 Neutral
179 Positive
An arrival of an origin ability. Many fearful beasts interweaved. Humans with superpowers blooming like mushrooms. Su Hao is just an ordinary 3rd year high school student who had mastered a low level origin ability "Model analysis". However, when he was creating a character model in his mind by analyzing the opposing side's ability, a crazy idea echoed in his mind. What would happen if he creates a model for the whole world? This would imply that he —– Could Control The World!
---
---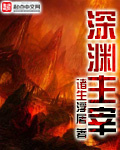 Eminent Student Of Buddha 192 2017-06-11
10 Negative
4 Neutral
128 Positive
The year of turbulence. A crisis of fearful energy erupted in the temporal chaos causing all the gods to temporarily lose their power and forced to arrive in the mortal world as saints.
This is the most chaotic time in history, having both unpredictable dangers & opportunities; between formidable gods and humble gods alike there erupted chaotic fighting everywhere whilst confusion spread throughout the universe. Gods were as common as dogs, and death walked everywhere.
In this time of unprecedented turmoil across the world, a youth named Sauron starts his journey.
---
---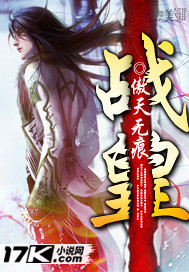 Ao Tian Wu Hen 173 2016-06-06
10 Negative
9 Neutral
70 Positive
Freak Xie Ao Yu originally had no way of cultivating battle qi but with accidents, he got a mysterious godly pellet and he received a supreme emperor blade. That changed his destiny and from then on, he felt the real meaning of life and he made original time-related battle skills, space-related battle skills and decisively battled ancient, huge clans and hundreds of continental clans in the Qi Ao continent.
Clouds formed with a flip of a hand and rain formed with another flip. He left the strongest mark in tens of thousands of years of history and created glorious chapters about a tyrant's anger, blood shed for thousands of miles, the skies hissing from mad blades, and the allegiance acknowledgement of all times.
---
---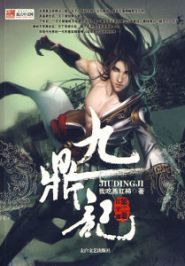 I Eat Tomatoes 136 2016-09-04
9 Negative
6 Neutral
116 Positive
Emperor Zi Yu used 5 strikes of his axe to split mountains and unify everyone underneath the heavens. He partitioned the land into 9 areas, thus establishing the Nine Cauldrons which eventually became known as the 9 prefectures.
When Emperor Zi Yu died, disputes unceasingly arose
One thousand years later, a once in a generation genius, Celestial Emperor Qing Ling was born. Able to split a one hundred meter river, equipped with his peerless martial prowess, he finally united the land under the heavens. However, once Celestial Emperor Qing Ling died, chaos once again shrouded the land. Another one thousand years passed and no one was able to consolidate the nation.
From contemporary society, great Chinese Martial Artist Teng Qingshan, unexpectedly arrived into this world.
---
---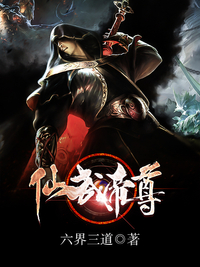 Three Realms And Six Paths 132 2018-06-27
13 Negative
10 Neutral
60 Positive
As a loyal disciple, Ye Chen tried all his best to guard the spiritual medicine for his sect, but broke his elixir field during the fight with enemies. His loyalty did not help him obtain respect of his peers or sympathy from his lover, but banishment from his sect, and betrayal as well as indifference. With the help of a flame falling from heaven, Ye Chen began to develop himself into a stronger cultivator, battled against his opponents, unfolded his legendary life and rewrote his own story…
---
---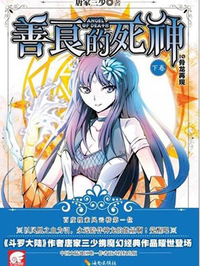 Tang Jia San Shao 114 2017-04-08
9 Negative
6 Neutral
65 Positive
Growing up in a thief's den, Ah Dai remained innocent and kind. During one of his thieving runs, he was caught by a powerful alchemist, Ge Li Si, who took him along for his own reasons. Ah Dai's life was forever changed.
Fate lead him to save the number one assassin from the Continent. In order to bring about his revenge, the King of Assassins forcefully brought Ah Dai to a secluded town, and passed on his life's learnings to him. Following an assassin, will Ah Dai become a demon?
Blood sun high in the heavens, Evil will be born. Blood rain across the world, Calamity shall come.
Thousand-year destruction to befall the Continent, Who is the Savior?
The melding of Kindness and Evil, The fusing of Light and Dark.
With the Phoenix's Blood as guide, Pass all obstacles. With the Dragon's Blood as bond, Love through eternity.
---
---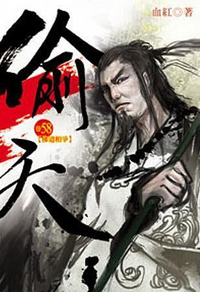 Blood Red 96 2016-12-19
8 Negative
7 Neutral
50 Positive
Steal a hook and they will hang you, steal the whole country and they will make you a prince.
Those who steal the world and the hearts of the people might become a Divine Immortal.
The Dao is boundless; the will of the people is limitless.
Follow me and watch how I alone use my hands to steal the heavens!
---
---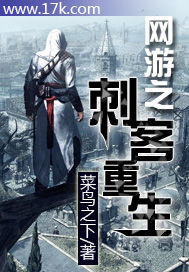 Less than Rookie 92 2017-11-03
24 Negative
6 Neutral
28 Positive
Dancing on the point of a knife, as a dancer in the dark, his dance steps makes the enemy tremble.
As a man who is followed by the goddess of fortune, he has been reborn with two years of experience in the game, numerous raid experience, hidden task guide and the best equipment references. The things he once lost, what he didn't hold and those that had been taken, he is going to get them back.
---
---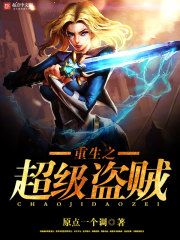 Yuandian yigediao 63 2017-05-29
19 Negative
8 Neutral
33 Positive
Let go of your burden and chase the footsteps of your predecessors from the shadow.
Blinded in the past life, hence train the body to locate enemy by sound.
Upon rebirth, using the future information, obtain the best equipment! Purgatory transcript on strategy! The strongest thief skills!
With a dagger in my hands, slaughter the world of those who oppose me.
Traditions does not die only fade away
---
---