Novels
---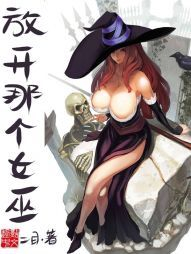 Er Mu 989 2016-07-31
26 Negative
21 Neutral
951 Positive
Chen Yan traveled through time only to end up in Europe of the medieval period, becoming Roland, a Royal Prince. But this world doesn't seem to be the same as his former world. Witches are real and they really can use magic?
Follow Roland's battle for the throne against his silblings. Will he be able to win, even though the king already declared him to be a hopeless case and with the worst starting situation? Only his experiences of modern technologies and with the help of the witches who are known as devils' servants and hunted by the the Holy Church because of that can help him succeed.
Now, let his journey begin.
---
---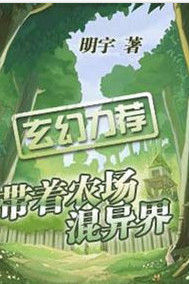 Ming Yu 643 2016-06-06
90 Negative
57 Neutral
480 Positive
A series about a man who awakens in a strange land to find himself in the body of a complete waste of human life. He has to try to help rebuild a family that has fallen to only himself and his few retainers. As the first arc of the story it grows and becomes an epic journey of adapting to new land while crippled by a drug he was forced to ingest as he was banished to a wasteland by the old nobles of the capital after his family sided with the wrong heir to the throne in line for succession.
His only aid in this unfamiliar world is a strange ability that was present when he awoke in his new body. He's got the ability to enter a world that is basically a farming simulation game, except all of the food is usable in the outside world. For someone stuck in a wasteland, only this cheat will help him survive and move forward in this unfamiliar world along with his few loyal retainers as he tries to rebuild a fallen family. Farming, selling crops, trying to find a way forward with a body that's crippled.
Follow the journey of Zhao Hai as he lives his life in a magical world filled with intrigue, farming, business, more farming, and other exciting non farming things, followed by farming and cultivation.
---
---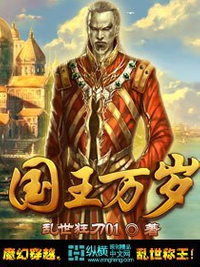 Mad Blade During Troubled Times 353 2016-05-07
55 Negative
35 Neutral
310 Positive
An ordinary student accidentally traveled into an other universe and became the king of a small kingdom. He had gotten a "Cheating Code" of life and was able to complete something extraordinary. This is the story about a king that was able to conquer continents and leave behind him an ultimate legend that will be recited between every generation to come.
---
---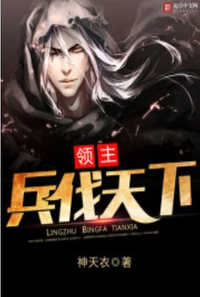 Divine Heavens Clothes 327 2018-05-04
39 Negative
27 Neutral
244 Positive
"Ding! Soulbinding has been successfully completed; you will now head to the Heaven Awaken World." After hearing this, Zhao Fu's vision darkened as he fell to the ground.
With bleak prospects in the real world, Zhao Fu's life is turned around when countless crystals fell from the sky one night, which people could use to enter an alternate, game-like world. After obtaining an ancient Chinese empire's legacy, Zhao Fu uses his intellect and resourcefulness to develop his own empire from a tiny village. However, with enemies both in the real world and in the Heaven Awaken World, he must make brilliant decisions and use creative schemes to survive.
---
---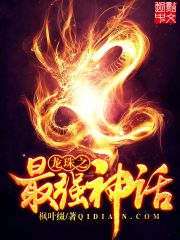 Maple Leaves 318 2017-11-30
58 Negative
17 Neutral
297 Positive
Xia Yi reincarnated in the Dragon Ball Universe as a Saiyan 12 years before the destruction of Planet Vegeta.
Watch him as he creates the strongest legend of Dragon Ball World from the beginning.
---
---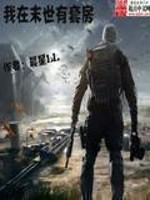 Morningstar LL 309 2018-06-27
18 Negative
11 Neutral
236 Positive
Ruins stretched across the landscape in the apocalypse after the nuclear war.
If you accidentally survived on the wasteland, then you must be ready to face the endless hunger, ceaseless dangers, the mad zombies at night, and the peculiar mutant creatures that are the aftermaths of the constant radiation.
But for Jiang Chen, this place was heaven.
Mansions stood tall, luxurious cars parked on the street, high tech products and gold abandoned everywhere.
What? You were the president of a game development company before the war? You were responsible for the development of the 3D virtual reality online multiplayer game? Well, that's great, why don't you come work for me. The salary is two pieces of bread a day.
iPhone? Ultra thin design? Don't you see that the phone I invented are thinner than condoms?
Aircraft carrier? Fighter jets? Oh, I have those things as well, but they are designed for space combat.
Watch the story of Jiang Chen, who possessed the ability to travel through space and time, as he witness the creation of an empire stretched across space and time..
---
---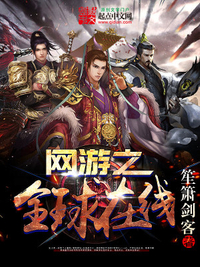 Flute Fencer 283 2017-11-30
12 Negative
9 Neutral
260 Positive
The first adventure+ Territory building+ War game. Every player of the world is online, fighting for glory and riches. Read on as the reborn main character builds his base and recruits many strong warriors, achieving greatness!
---
---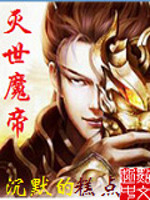 Silent Cake And Pastries 259 2017-03-08
25 Negative
14 Neutral
169 Positive
Crossing into a different world and impersonating the Lord of a city, a city encompassing five hundred miles, an elder sister having celestial beauty, and double digit number of lovers.
Tasked to revive a perilous family, Lanling, a third year university student, felt an overbearing pressure on his shoulders.
Hosting the Demon Star in his body, he can directly devour other people's force and make it his own, he crossed through with a sole mission: To Utterly Destroy This World!
From being the Lord of Tianshui City, becoming the Queen's husband, to being the World Destroying Demonic Emperor, he became the King of the entire world.
---
---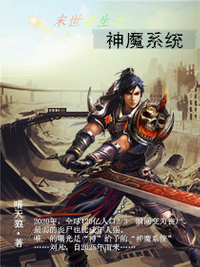 Zi Chan Bao Zeng 227 2016-05-14
29 Negative
16 Neutral
176 Positive
In less than an instant the world as we knew it was at its end. That's right. The Apocalypse. In a single blink Zombies appeared and mutated monsters began to rampage all throughout the world. Now it was the human species turn to fight for survival and planetary dominance! On the same day that the world descends into chaos we meet Yue Zhong. Initially only hoping to get to his friends and escape to a refugee camp our protagonist sets out, inadvertently building a team along the way. After a series of fortuitous events and a few serious hunches our hero decides it's time to do more than just survive! Yue Zhong begins to form the foundations of an enormous survival plan… before he suddenly discovers that he has only gotten over the first hurdle….
Unbeknownst to Yue Zhong and company, the world outside of China is mostly a wasteland! Country sized swathes of nuclear radiation and an extreme shortage of supplies in the world after the nuclear explosions was quickly becoming the "norm". Mutants, Evolved animals and what's worse, intelligent out of control dinosaurs had quickly appeared and claimed their own sections of the planet. There were several innately powerful Evolved races which appeared that were more than 10 times stronger than humans, nearly all of them possessing bodies impenetrable by normal bullets. The fabled orcs' were another of these Evolved races, the leader of which had in fact enslaved many of the remaining human beings. Unceremoniously exposed to such a cold and heartless new world, Yue Zhong is faced with a choice: Find a deep dark hole and hope it goes back to "normal"? Or overcome all obstacles and struggle towards Evolution!!!
---
---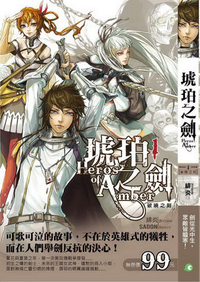 Fei Yan 222 2016-11-20
20 Negative
7 Neutral
133 Positive
A RPG gamer who played the realistic VRMMORPG 'The Amber Sword' for years, finds himself teleported to a parallel world that resembled the game greatly. He takes on the body of a NPC who was fated to die, and with the feelings of the dying NPC and his own heartrending events in the game, he sets out to change the fate of a kingdom that was doomed to tragedy.
---
---