Novels
---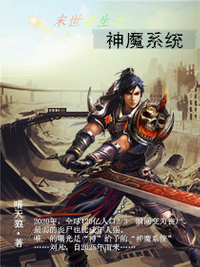 Zi Chan Bao Zeng 227 2016-05-14
29 Negative
16 Neutral
176 Positive
In less than an instant the world as we knew it was at its end. That's right. The Apocalypse. In a single blink Zombies appeared and mutated monsters began to rampage all throughout the world. Now it was the human species turn to fight for survival and planetary dominance! On the same day that the world descends into chaos we meet Yue Zhong. Initially only hoping to get to his friends and escape to a refugee camp our protagonist sets out, inadvertently building a team along the way. After a series of fortuitous events and a few serious hunches our hero decides it's time to do more than just survive! Yue Zhong begins to form the foundations of an enormous survival plan… before he suddenly discovers that he has only gotten over the first hurdle….
Unbeknownst to Yue Zhong and company, the world outside of China is mostly a wasteland! Country sized swathes of nuclear radiation and an extreme shortage of supplies in the world after the nuclear explosions was quickly becoming the "norm". Mutants, Evolved animals and what's worse, intelligent out of control dinosaurs had quickly appeared and claimed their own sections of the planet. There were several innately powerful Evolved races which appeared that were more than 10 times stronger than humans, nearly all of them possessing bodies impenetrable by normal bullets. The fabled orcs' were another of these Evolved races, the leader of which had in fact enslaved many of the remaining human beings. Unceremoniously exposed to such a cold and heartless new world, Yue Zhong is faced with a choice: Find a deep dark hole and hope it goes back to "normal"? Or overcome all obstacles and struggle towards Evolution!!!
---
---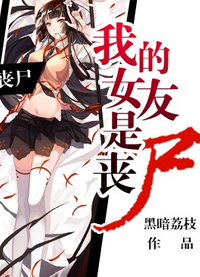 Dark Lychee 206 2017-11-16
6 Negative
7 Neutral
127 Positive
When disaster struck, Ling Mo knew that the kinds of zombies depicted in doomsday movies would in fact, be totally different from reality…
Normally, the most important thing to do during the end of the world is to survive, but when Ling Mo picked up his girlfriend from an abandoned bus, the trajectory of his life had gone completely out of control.
The cause of this was very simple. His girlfriend, mutated…
Wait, Shana, that sickle in your hand looks like its being pointed at my pants! Senior sister! Stop trying to pounce on me the moment I'm distracted! And little girl, is it really alright for you to just hide by my side and laugh?
Lastly…all of you, stop trying to bite me…ahhh!!!
---
---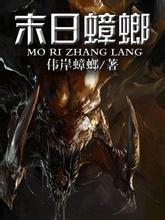 Wei An Zhang Lang 101 2016-06-25
33 Negative
10 Neutral
48 Positive
Cockroaches are insignificant beings in this dangerous apocalyptic world. Wandering around and knowing the principles of the apocalypse, the dangers of the apocalypse slowly worn away his laziness and compassion.
Cockroach slowly becomes stronger, of course also gaining power whilst watching the madmen of the apocalypse trampling on everything. Cockroach always had a bit of conscience, but he did not want to become a hero, yet he doesn't mind sharing bread from his plate.
Cockroach lived in a crack of the apocalyptic world until the crack could no longer hold him. Some places have blood descriptions, so enter with caution!!! Cockroaches mantra is: "Don't talk to me about human rights, Don't talk to me about the law, Don't talk to me about love!"
---
---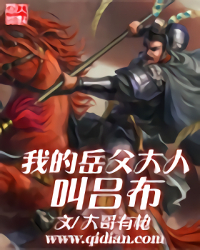 Bro Got a Gun 97 2016-10-24
12 Negative
7 Neutral
51 Positive
Cosplayer Liu Mang accidentally crosses through time and arrived at the Eastern Han Dynasty wearing Aries Gold Cloth. (Saint Seiya!) He arrived on top of the walls of XiaPi right when it was about to fall to Cao Cao.
"Don't kill me bro; I'm not working for boss Cao!"
"Hey! You're slashing the wrong person! Boss Lu's underlings are there! Not me!"
He accidentally saved Lu Bu who was tied up by Song Xian. He accidentally became the son in law of Lu Bu. He accidentally changed the history of the Three Kingdoms period.
When aluminum casted Gold Cloths are worn by generals like Zhang Liao and Gao Shun during the Eastern Han Dynasty, glistering on their bodies… When the soldiers in the camps are sporting mechanical crossbows… When crossbreeding of rice plants appeared on Lu Bu's territory…
Liu Mang knows that a world belonging to Lu is coming.
---
---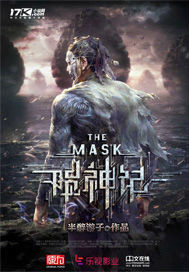 Half-Drunk Wanderer 71 2017-12-06
10 Negative
5 Neutral
59 Positive
This is a world of nirvanic rebirth, a strange fantasy world. This is a world of strong faith yet it is collapsing. A seemingly mediocre teenager, carrying a heavenly shocking secret. He rose from the very bottom, wandering between the thin line and the edge of life and death. With his wild and hot blooded nature, he chose to explore the truth of human civilisation's destruction on Earth. After experiencing a series of unimaginable risks and bumbling on the road to maturity, the ultimate truth lies within the secret behind God Wars. This is how a hot-blooded yet shocking story begins to unfold.
---
---