Novels
---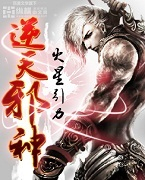 Mars Gravity 5706 2015-10-19
280 Negative
211 Neutral
6157 Positive
Mythical Abode Mountain, Cloud's End Cliff, the most dangerous of Azure Cloud Continent's four deadly areas. Cloud's End Cliff's base is known as the Grim Reaper's Cemetery.
Over countless years, the number of people that have fallen off this cliff is too high to count. None of them, even three stronger than god masters, whose power could pierce the heavens, have been able to return alive. However, a boy that's being chased by various people because he alone holds a priceless treasure jumps off the cliff, but instead of dying he wakes up in the body of a boy with the same name in another world!
This is the story of a boy wielding the Sky Poison Pearl, cultivating the strength to oppose heaven and earth, a lord overlooking the world!
---
---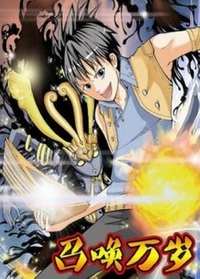 Xia Fei Shuang Jia 916 2015-10-28
39 Negative
58 Neutral
725 Positive
The Soaring Dragon Continent is a world of summons, you can only become strong if you become a summoner! Yue Yang, an average high school boy, was suddenly transported into this world. When he woke up, he was greeted with a lot of worried faces and found out that he had assumed another person's identity. Turns out he's the good-for-nothing third son of the Yue Family, who had just recently drowned himself because of a failed engagement. Unlike the third son of the Yue Family who was useless in summoning, Yue Yang succeeded in making a contract with a summoning grimoire on his first try, even when the other guy failed for the past fifteen years. Others would have a headache making contracts with beasts afterwards, but countless beasts tried to gain favour with Yue Yang instead, acting like a good kid before him.
Yue Yang the brat, however, didn't feel grateful at all: "Scram, Mythical Beasts! Do you think you are cool like that? Go away from me now, I only like beautiful summons!"
Even when royal families approached him for his talents, the shameless brat replied, "I'm not interested in government stuff, I'm only interested in beauties!"
---
---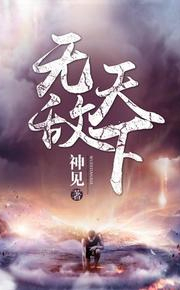 Shen Jian 672 2017-04-21
47 Negative
28 Neutral
534 Positive
The strong are lonesome. Overcoming the loneliness pushes you to stand invincible at the top.
Pro-disciple of the Shaolin Temple on earth, Huang Xiaolong was reborn into a Martial Spirit world, carrying Hua Xia's secret knowledge, the Body Metamorphose Scripture.
In a Martial Spirit world, only those with Martial Spirit are able to train in battle qi and becoming a warrior. Huang Xiaolong born with a heaven-defying rare Martial Spirit was mistakenly taken for common variant Martial Spirit during the awakening ceremony conducted by the tribe and thus sidelined.
However, Huang Xiaolong with his common "variant" Martial Spirit again, and again displayed unnatural talent, defeating geniuses, shocking the clan and the entire Martial Spirit World
---
---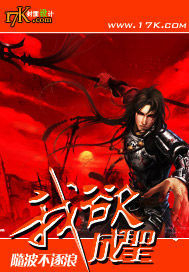 Ni Cang Tian 435 2016-06-15
33 Negative
19 Neutral
300 Positive
If I don't die… I swear I will act on all my evil thoughts.
Not exactly everyone's typical thought when they're about to die. What will a cowardly young man do when reincarnated with the evil powers to redefine his destiny? Can the natural kindness of human nature triumph over evil? Will he become the cold blooded demon king of legend, or will he forge his own path and rain down another kind of terror?
---
---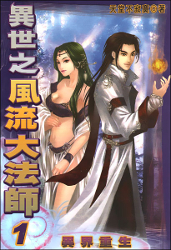 Tiantang Bujimo 434 2016-10-22
28 Negative
35 Neutral
285 Positive
This is the story of Long Yi, who was killed because he took revenge for the girl he loved. Before he dies, a strange lightning carries his soul into a different realm. How will he live, when the first thing he noticed upon arrival is that, the man whose body he possessed is raping the country's princess?
---
---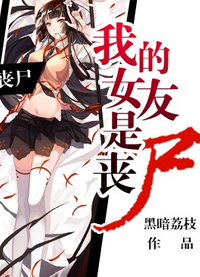 Dark Lychee 206 2017-11-16
6 Negative
7 Neutral
127 Positive
When disaster struck, Ling Mo knew that the kinds of zombies depicted in doomsday movies would in fact, be totally different from reality…
Normally, the most important thing to do during the end of the world is to survive, but when Ling Mo picked up his girlfriend from an abandoned bus, the trajectory of his life had gone completely out of control.
The cause of this was very simple. His girlfriend, mutated…
Wait, Shana, that sickle in your hand looks like its being pointed at my pants! Senior sister! Stop trying to pounce on me the moment I'm distracted! And little girl, is it really alright for you to just hide by my side and laugh?
Lastly…all of you, stop trying to bite me…ahhh!!!
---
---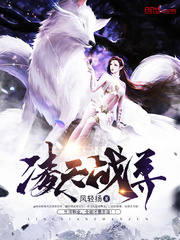 Feng Qinyang 205 2019-10-08
16 Negative
8 Neutral
106 Positive
Earth's top weapon specialist's soul crossed over to an alternate world, merged with Rebirth Martial Emperor's memories, cultivating Nine Dragons War Sovereign Technique, sweeping through all opposition with invincible might!
Able to refine medicine, capable of crafting weapons, and knows the art of inscription….
Being skilled in all professions is the way of kings!
---
---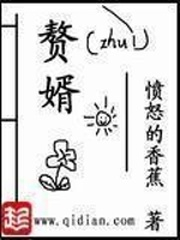 Angry Banana (愤怒的香蕉) 61 2019-06-02
2 Negative
4 Neutral
37 Positive
A relaxing story of a business tycoon who, sick of machinations and struggle, returned to the medieval world and married into a merchant family to become a "zhui xu," a husband that lives in the wife's home. Even though his intentions were not so, he could not avoid the matters of family, country and world.
"There was once a person that stood at the top of the golden pyramid,
with the innumerable cheap jealousy and envy of people,
he walked this road escorted by tens of thousands of people,
yet he could not escape the long and lonely sleep under the gravestone. "
---
---