Novels
---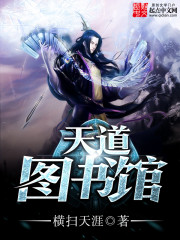 Heng Sao Tian Ya 1727 2017-01-13
79 Negative
64 Neutral
1727 Positive
Zhang Xuan traverses into a foreign world and becomes an honorable teacher. A mysterious library appears in his mind. As long as it is something he has seen, regardless of whether it is a human or an object, a book on its weakness would be automatically compiled. Thus, he became formidable.
"Emperor Haotian, why don't you like to wear underwear? To think that you're still an emperor, can you pay more attention to your image?"
"Fairy Linglong, if you continue to suffer from insomnia, you can always look for me. I have a way with lullabies!"
"You as well, Qiankun Demon Lord, can you cut down on the garlic? Do you want to stink me to death?"
…
This is an incredible story about the heritage between teacher and students, cultivating and guiding the world's strongest experts.
---
---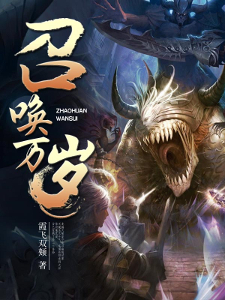 Xia Fei Shuang Jia 722 2015-10-28
34 Negative
49 Neutral
620 Positive
The Soaring Dragon Continent is a world of summons, you can only become strong if you become a summoner! Yue Yang, an average high school boy, was suddenly transported into this world. When he woke up, he was greeted with a lot of worried faces and found out that he had assumed another person's identity. Turns out he's the good-for-nothing third son of the Yue Family, who had just recently drowned himself because of a failed engagement. Unlike the third son of the Yue Family who was useless in summoning, Yue Yang succeeded in making a contract with a summoning grimoire on his first try, even when the other guy failed for the past fifteen years. Others would have a headache making contracts with beasts afterwards, but countless beasts tried to gain favour with Yue Yang instead, acting like a good kid before him.
Yue Yang the brat, however, didn't feel grateful at all: "Scram, Mythical Beasts! Do you think you are cool like that? Go away from me now, I only like beautiful summons!"
Even when royal families approached him for his talents, the shameless brat replied, "I'm not interested in government stuff, I'm only interested in beauties!"
---
---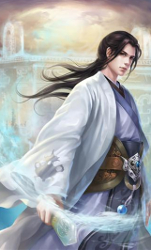 Er Gen 651 2015-10-19
47 Negative
25 Neutral
689 Positive
I Shall Seal the Heavens is currently one of the most popular xianxia stories in China. It is about a failed young scholar named Meng Hao who gets forcibly recruited into a Sect of Immortal Cultivators. In the Cultivation world, the strong prey on the weak, and the law of the jungle prevails. Meng Hao must adapt to survive. And yet, he never forgets the Confucian and Daoist ideals that he grew up studying. This, coupled with his stubborn nature, set him on the path of a true hero. What does it mean to "Seal the Heavens?" This is a secret that you will have to uncover along with Meng Hao!
---
---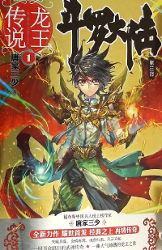 Tang Jia San Shao 417 2016-10-08
17 Negative
18 Neutral
351 Positive
Following the advancement of spirit technology, the humans of Douluo Continent conquered the ocean and discovered two new continents. After being hunted by spirit masters excessively, the spirit beasts are nearly extinct. After countless years of lying dormant, the King of the Spirit Beasts has awakened on the Great Star Dou Forest. It will lead its remaining clansmen in taking vengeance against humanity!
Tang Wu Lin is determined to become a powerful Spirit Master. However, when he awakened his martial spirit, it was actually a…
Incomparable talent. The battle of the Dragon King. The Legend of our Dragon King hereby begins.
---
---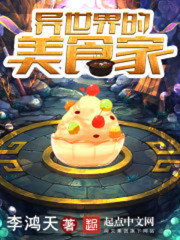 Li Hongtian 349 2017-10-09
17 Negative
12 Neutral
349 Positive
In a fantasy world where martial artists can split mountains and creeks with a wave of their hand and break rivers with a kick, there exists a little restaurant like this.
The restaurant isn't large, but it is a place where countless apex existences will rush into.
There, you can taste egg-fried rice made from phoenix eggs and dragon blood rice.
There, you can drink strong wine brewed from vermillion fruit and water from the fountain of life.
There, you can taste the barbecued meat of a ninth grade supreme beast sprinkled with black pepper.
What? You want to abduct the chef? That's not going to happen, because there's a tenth grade divine beast, the Hellhound, lying at the entrance.
Oh, that chef also has a robotic assistant that killed a ninth grade supreme being with a single hand and a group of crazy women whose stomachs were conquered.
---
---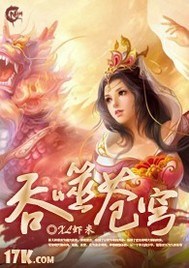 Xiami XL 302 2016-05-14
18 Negative
12 Neutral
164 Positive
Xuanyuan was reborn into a strange new world where training to be a Xian was a cornerstone. There was however something ancient dwelling inside his body. He could now devour all of creation…
This is the journey of an ordinary boy and his transformation into the supreme being that reigns over all existence! Everywhere he went, he could not help but tie his fate with numerous women. It did not matter whether they were a goddess or a devil…
---
---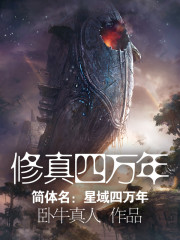 The Enlightened Master Crouching Cow 209 2017-10-09
7 Negative
12 Neutral
219 Positive
"Even if this universe is truly nothing more than a brutal, bloody, shadowy forest, we Cultivators will burn all that we have just to give off a single weak flickering spark in the darkness!
No matter how weak each spark is, how short-lived, how small… As long as the sparks flow unabated, then one day one of those sparks will light some tinder, and that tinder shall light some fallen branches, and those branches shall set ablaze each and every last tree of the forest!
In the end, even the smallest sparks will eventually set the shadowy forest ablaze, and illuminate the whole world!"
---
---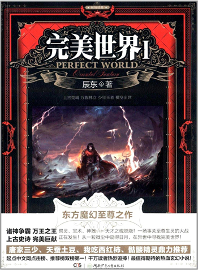 Chen Dong 178 2016-02-04
20 Negative
11 Neutral
137 Positive
A speck of dust can fill an ocean. A blade of grass can destroy the sun, moon, and the stars. A flick of a finger can turn the world upside down. Groups of heroes rise, and innumerable clans stand together. Various saints fight for power and the entire world goes into chaos. I ask the boundless Mother Earth: Who decides the ups and downs? A young man walks out of the barren wilderness, and everything starts from there
---
---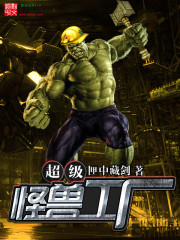 The sheathed sword 174 2017-01-31
63 Negative
11 Neutral
159 Positive
I am Ye Qing. Lucky I found a [Monster Factory] application.
This bunch of super strong monsters are individually comparable to over 100 human beings, and they bring all kinds of skills!
Efficiency? With the skill processing speed +300, you still want to compete?
Precision? cough, cough Bring me that legendary dial caliper, let's show them what absolute precision really mean.
Ye Qing: When, us, men want to be successful, we pull out our wallets.
Monsters: Don't play those malice games with us. The creation of ultimate machinery is our love and life. These impenetrable bodies are our tools of the trade.
A 20 meter tall, overly buffed, savage looking monsters hold on to a ultimate cutting machine and yelled at the sky: "I am not targeting anyone specifically! Rather I am telling you all that, everything, in front of me and my tools are, nothing, but TRASH!"
---
---
Li Xianyu 149 2017-11-16
13 Negative
11 Neutral
85 Positive
Xia Lei, whose parents were no longer around, had to work hard to support himself and his sister. One day, he got into an accident at work which burnt his left eye. After he awoke in the hospital bed, he discovered that his eye was not blind – it gained abilities! Now, he is using these abilities to right wrongs and make a better life for himself and others. Will Xia Lei triumph over the corrupt and privileged with his newfound power?
I am destined to be the protagonist of this era!
---
---