Novels
---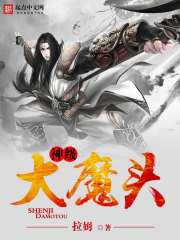 Lamu 721 2018-02-10
31 Negative
10 Neutral
652 Positive
Passerby 1: "Xia Ping!!!! You robbed my martial arts, snatched my immortality and even took my fiancee bastard, you and I aren't over."
Passerby 2: "He's martial arts scum."
Passerby 3: "Demon! Ugh, even childrens' lollipop weren't spared. "
Martial artists of Yan Huang couldn't help but dream about breaking Xia Ping bones into a million pieces and drink his blood.
Xia Ping stroking his chin: "System with so many hate points, which holy immortal or peerless martial arts, or heavenly artifacts should I choose."
---
---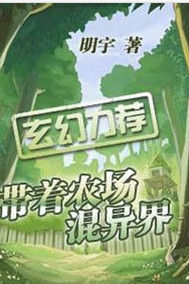 Ming Yu 523 2016-06-06
79 Negative
54 Neutral
433 Positive
A series about a man who awakens in a strange land to find himself in the body of a complete waste of human life. He has to try to help rebuild a family that has fallen to only himself and his few retainers. As the first arc of the story it grows and becomes an epic journey of adapting to new land while crippled by a drug he was forced to ingest as he was banished to a wasteland by the old nobles of the capital after his family sided with the wrong heir to the throne in line for succession.
His only aid in this unfamiliar world is a strange ability that was present when he awoke in his new body. He's got the ability to enter a world that is basically a farming simulation game, except all of the food is usable in the outside world. For someone stuck in a wasteland, only this cheat will help him survive and move forward in this unfamiliar world along with his few loyal retainers as he tries to rebuild a fallen family. Farming, selling crops, trying to find a way forward with a body that's crippled.
Follow the journey of Zhao Hai as he lives his life in a magical world filled with intrigue, farming, business, more farming, and other exciting non farming things, followed by farming and cultivation.
---
---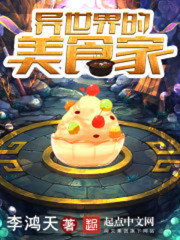 Li Hongtian 385 2017-10-09
17 Negative
13 Neutral
371 Positive
In a fantasy world where martial artists can split mountains and creeks with a wave of their hand and break rivers with a kick, there exists a little restaurant like this.
The restaurant isn't large, but it is a place where countless apex existences will rush into.
There, you can taste egg-fried rice made from phoenix eggs and dragon blood rice.
There, you can drink strong wine brewed from vermillion fruit and water from the fountain of life.
There, you can taste the barbecued meat of a ninth grade supreme beast sprinkled with black pepper.
What? You want to abduct the chef? That's not going to happen, because there's a tenth grade divine beast, the Hellhound, lying at the entrance.
Oh, that chef also has a robotic assistant that killed a ninth grade supreme being with a single hand and a group of crazy women whose stomachs were conquered.
---
---
Lord Of The Common People 366 2017-12-24
18 Negative
15 Neutral
305 Positive
I am the best when it comes to taking divergent paths. With just a flip of my hand, I shall take the path less commonly travelled. I search far and wide, only to find myself unbeatable and unrivaled. So now I ask, who else can match my awesomeness?
Acting tough is second nature to me and I am a lone wolf.
The road is long and winding but I shan't feel lonely as long as I am able to act tough!
Life and death bore me and I do whatever I deem fit.
"Young man, way back when I started acting tough, you were still learning how to put on your underpants!" Xu Que thus decided to take the path of acting tough. He decided to act tough every single god-damned day. If he wasn't acting tough, he was scheming for the best way to act tough!
---
---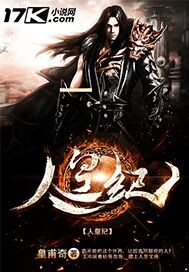 Huangfu Qi 321 2017-04-08
8 Negative
12 Neutral
296 Positive
I cannot hand this world over to those who I disdain!
Thus, Wang Chong stepped over mountains of bones and rivers of blood to ascend to the throne of the Human Emperor. With his might, he reversed the fall of the Great Tang and brought it to the pinnacle of the world, thus becoming an unsurpassable legend!
---
---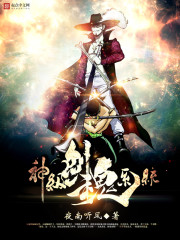 Ye Nan Ting Feng 307 2018-01-29
18 Negative
17 Neutral
316 Positive
All Things of this World, Turn to Ashes, Flowing Blade-like Flame!
Crossing over to the world of pirates, in the era of pirates, the Roja from eleven years ago obtained a Sword Soul system that lets him strengthen infinitely and extract various kinds of skills.
Flowing Blade-like Flame (Ryūjin Jakka) , Mirror Flower, Water Moon (Kyoka Suigetsu), Moon Fang Heaven-Piercer (Getsuga Tensho), Thousand Cherry Blossoms (Senbonzakura)……
"If this sword descend, you may be roasted to death." Roja looked at Akainu in front of him and seriously said.
---
---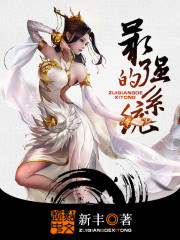 Xinfeng 300 2017-12-24
30 Negative
22 Neutral
279 Positive
There is a type of person, his entire life is a legend.
There is a type of person, awesomeness overflows from his brows.
There is a type of person, his name is Lin Fan.
Everybody: "Lin Fan, I want your babies."
A domineering life of swag and awesomeness, needs no explanation.
---
---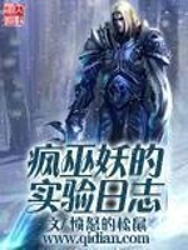 Angry Squirrel 103 2016-10-08
4 Negative
7 Neutral
76 Positive
This is the story of a crazy lich carrying a game system and terrorizing an entire world.
"Let's look at the daily quest today… These two bullshit choices again, destroy any city with 30 thousand and above people, rewards of 10 thousand evil points. Take the lollipops of three little kids, rewards of 1 point. If both are not done then -2 points."
"Ptui! You think I'm stupid, if I really destroy a city I'm guaranteed to spawn a squad of medieval paladins full of epic ranks to come and subdue me. At that time I won't be able to spend anything. I'll just kindly be my lollipop bandit."
I've already had enough of being a notorious lich, who says that liches can't be good people? I definitely have to beat this damned system and be an upright good person.
---
---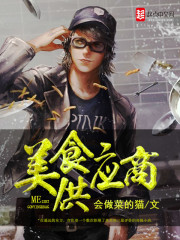 Cat Who Cooks 96 2017-12-24
15 Negative
4 Neutral
74 Positive
"In a land far to the east, there exists a strange store that has rejected a three Michelin star rating multiple times.
The prices are expensive. A combo set of soup and egg fried rice costs 288 RMB. Oh, I forgot it also includes a side dish of pickles. Even so, very many people line up to wait.
That place does not accept reservations. It only lets in people who are waiting in line there. Countless people make special trips to line up there. Of course, there's nowhere to park planes or cars.
Their service is so terrible, the customers have to serve their own dishes and grab their own bowls and chopsticks, and they even have to wipe down their own tables! God, the boss is simply crazy."
—《 Michelin Gourmet Magazine》
---
---
Humble Life 84 2018-06-02
13 Negative
6 Neutral
41 Positive
Found a suitable body named Bai Xiao. Reincarnating into the World of Elementalists.
"Mission: Overpopulation of carnivorous fish in the lagoon.
Please kill 666 carnivorous fish in order to prevent the destruction of the lagoon's ecosystem.
Reward: 20 Balance Points."
"Mission: Forest fire.
Extinguish the fire.
Reward: 200 Balance Points."
---
---