Novels
---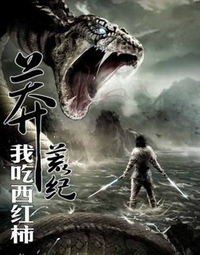 I Eat Tomatoes 697 2015-12-14
28 Negative
25 Neutral
673 Positive
Fate had never been kind to Ji Ning. Wracked by illnesses and infirm his entire life on Earth, Ji Ning knew early on that he would die as a teenager. What he didn't know was that there really was such a thing as life after death and that the multiverse was a far larger place than he thought.
A lucky twist of fate meant that Ji Ning was reborn into a world of Immortals and monsters, of Ki Refiners and powerful Fiendgods, a world where Dynasties lasted for millions of years. A world which is both greater… and yet also smaller… than he ever could imagine. He would have the opportunity to join them, and in this life, Ji Ning swore to himself, he would never let himself be weak again! The Era he was born into was a Desolate one, but Ji Ning would make it his era.
---
---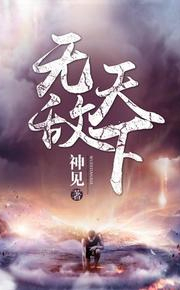 Shen Jian 670 2017-04-21
47 Negative
28 Neutral
532 Positive
The strong are lonesome. Overcoming the loneliness pushes you to stand invincible at the top.
Pro-disciple of the Shaolin Temple on earth, Huang Xiaolong was reborn into a Martial Spirit world, carrying Hua Xia's secret knowledge, the Body Metamorphose Scripture.
In a Martial Spirit world, only those with Martial Spirit are able to train in battle qi and becoming a warrior. Huang Xiaolong born with a heaven-defying rare Martial Spirit was mistakenly taken for common variant Martial Spirit during the awakening ceremony conducted by the tribe and thus sidelined.
However, Huang Xiaolong with his common "variant" Martial Spirit again, and again displayed unnatural talent, defeating geniuses, shocking the clan and the entire Martial Spirit World
---
---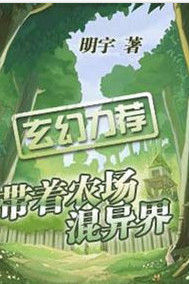 Ming Yu 643 2016-06-06
90 Negative
57 Neutral
480 Positive
A series about a man who awakens in a strange land to find himself in the body of a complete waste of human life. He has to try to help rebuild a family that has fallen to only himself and his few retainers. As the first arc of the story it grows and becomes an epic journey of adapting to new land while crippled by a drug he was forced to ingest as he was banished to a wasteland by the old nobles of the capital after his family sided with the wrong heir to the throne in line for succession.
His only aid in this unfamiliar world is a strange ability that was present when he awoke in his new body. He's got the ability to enter a world that is basically a farming simulation game, except all of the food is usable in the outside world. For someone stuck in a wasteland, only this cheat will help him survive and move forward in this unfamiliar world along with his few loyal retainers as he tries to rebuild a fallen family. Farming, selling crops, trying to find a way forward with a body that's crippled.
Follow the journey of Zhao Hai as he lives his life in a magical world filled with intrigue, farming, business, more farming, and other exciting non farming things, followed by farming and cultivation.
---
---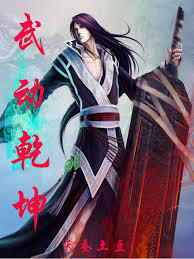 Tian Can Tu Dou 598 2015-11-16
33 Negative
32 Neutral
503 Positive
The Great Yan Empire exists in a world where respect can only be earned through strength. Within this Great Yan Empire, the four great clans have always stood above the rest. Among them, a particular incident in the Lin Clan resulted in the banishment of a certain individual who went on to start his own family, in hopes of one day being recognized again by the Lin Clan, and rejoining them…
Hailing from a banished family of the Great Lin Clan, when Lin Dong was very young, he watched, powerless, as his talented father was easily crushed and crippled by the overwhelming genius of the great Lin Clan, Lin Langtian.
With a despairing father, a heartbroken grandfather, and a suffering family, ever since that fateful day, Lin Dong has been driven by a deep purpose; to take revenge on the man who had taken everything and more from his family.
Armed with nothing but willpower and determination, join Lin Dong as he unknowingly discovers a destiny greater than he could ever hope to imagine when he stumbles upon a mysterious stone talisman…
---
---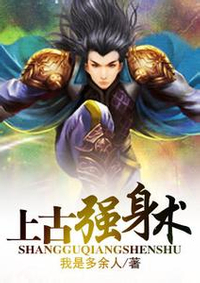 I Am Superfluous 452 2016-04-14
44 Negative
41 Neutral
329 Positive
A human warrior cultivating the Ancient Strengthening Technique has transcended dimensions and arrived on Kyushu. Together with twelve ravishing beauties with looks that were unmatched in their generation, will he be able to stand on the summit of this world? This novel is about the main character, named Qing Shui, who transcended dimensions and arrived in the Kyushu continent. Storms of blood and wind, resulting in corpses and bones strewn about are extremely common here. The young warrior Qing Shui forged ahead in his path to cultivate, using 10 years to train himself, only to seek vengeance for the one who had forsaken his mother! On the road, he had a chance encounter with the cold beauty (ice princess) Shi Qing Zhuang, incurring hatred and vengeance from her fiancée – Situ Bu Fan. After entering the Hundred Miles City, Qing Shui got acquainted with a dignified and beautiful lady named Yu He and other Xian Tian Realm cultivators – After which, he willingly invited tribulation on himself, after killing the young master of the Gong Yang Clan because of Yu He, and was forced into a corner. Luckily for Qing Shui, a lady as beautiful as a celestial maiden named Yi Ye Jian Ge rushed back to save him from afar, following which a bloody battle ensued. Can Qing Shui turn danger into safety, averting disaster? And his relationships with the various beautiful ladies, what will it develop into?
---
---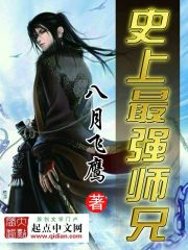 August Eagle 380 2016-10-08
7 Negative
26 Neutral
282 Positive
The first time Yan Zhaoge crossed worlds, he landed in a martial warrior civilization that was at the peak of prosperity. He ended up in the book storage building of the the Divine Palace, which collected and preserved the classics of the entire world from all fields of knowledge. However, a world class calamity struck soon after and even the Divine Palace was destroyed.
Yan Zhaoge's soul once again crossed over, but this time he arrived in the same world, except countless years have passed.
With his brain full of rare books and classics from the era of peak prosperity, Yan Zhaoge's second crossing over to the present era was like a gamer who was used to playing hell mode suddenly finding himself playing the game on easy.
That was just way too awesome.
But before that, he needs to fix a certain problem.
"I'm not a main character? In fact, I'm actually the the main character's love rival and the antagonistic Mr. Perfect senior martial brother? This script is wrong!"
---
---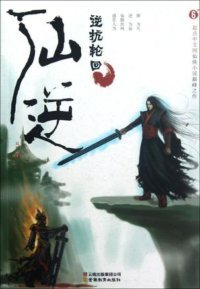 Er Gen 342 2016-03-04
18 Negative
14 Neutral
279 Positive
Wang Lin is a very smart boy with loving parents. Although him and his parents are shunned by the rest of their relatives, his parents always held high hopes that he will one day become someone great. One day, Wang Lin suddenly gained the chance to walk the path of an immortal, but found that he only had mediocre talent at best. Watch Wang Lin as he breaks through his lack of talent and walks the path towards becoming a real immortal!
---
---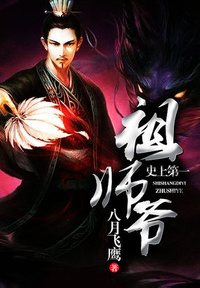 August Eagle 325 2017-03-08
16 Negative
12 Neutral
352 Positive
He time-traveled and got a system but Lin Feng's pressure is as big as a mountain.
System main quest: Ling Feng creates a school, establishing history's number 1 sect, Ling Feng himself becoming the number 1 founder.
And so to become history's number 1 founder Lin Feng started to work hard.
"Your name is Shi Tianhao? Natural born supreme king but it was stolen by your cousin. Now being raised in a little village your father placed you in? Come come come, come with master, we'll let those people know that justice that is owed must be returned!"
"Your name is Xiao Yan? A genius in the past, now a loser. Your fiance even came over and humiliated you by breaking off the engagement? Come come come, come with master, we'll let that brat know the meaning of don't bully a youngster because he's poor!"
"Your name is Zhu Yi? The bastard son of a marquis, suppressed by your father. Your mother was the previous saint but she was killed? Come come come, come with master, we'll let your dad know the meaning of the world is big, fists are… no, reason is the biggest!"
---
---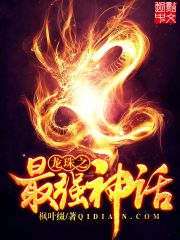 Maple Leaves 318 2017-11-30
58 Negative
17 Neutral
297 Positive
Xia Yi reincarnated in the Dragon Ball Universe as a Saiyan 12 years before the destruction of Planet Vegeta.
Watch him as he creates the strongest legend of Dragon Ball World from the beginning.
---
---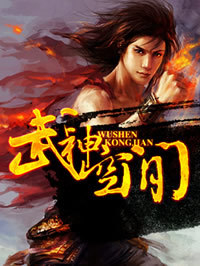 Fu Xiao Chen 274 2016-03-16
19 Negative
21 Neutral
173 Positive
Ye Xiwen was previously just an ordinary university student on Earth, but unexpectedly, he crossed through into the world known as the Zhen Wu Jie ! In this world, formidable warriors are capable of turning over the mountains and collapsing the oceans, destroying the sky and extinguishing the earth! He originally had an ordinary aptitude, and because of that, he received the mysterious 'Special Space'! Any martial art can be deduced within this mysterious space. What other people practice for decades, he only needs a year to practice the same thing! So long as he has enough spirit stones, any geniuses he faces are all floating clouds!
---
---