Novels
---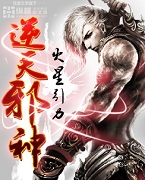 Mars Gravity 4317 2015-10-19
146 Negative
123 Neutral
4743 Positive
A boy is being chased by various people because he alone holds some kind of treasure. He jumps off a cliff to not let any of them have it and wakes up in the body of a boy with the same name in another world. Fortunately, he has kept the treasure he ran off with.
Wielding the sky poison pearl, receiving the blood of an evil god, cultivating the strength to oppose heaven, a lord overlooking the world!
---
---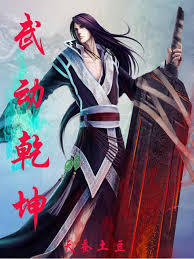 Tian Can Tu Dou 524 2015-11-16
26 Negative
28 Neutral
465 Positive
Lin Dong, a child of an offshoot branch of the Lin Clan finds a mysterious Stone Talisman inside a cave. From then on Lin Dong's destiny slowly begins to change.
---
---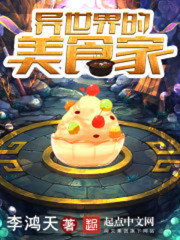 Li Hongtian 350 2017-10-09
17 Negative
12 Neutral
350 Positive
In a fantasy world where martial artists can split mountains and creeks with a wave of their hand and break rivers with a kick, there exists a little restaurant like this.
The restaurant isn't large, but it is a place where countless apex existences will rush into.
There, you can taste egg-fried rice made from phoenix eggs and dragon blood rice.
There, you can drink strong wine brewed from vermillion fruit and water from the fountain of life.
There, you can taste the barbecued meat of a ninth grade supreme beast sprinkled with black pepper.
What? You want to abduct the chef? That's not going to happen, because there's a tenth grade divine beast, the Hellhound, lying at the entrance.
Oh, that chef also has a robotic assistant that killed a ninth grade supreme being with a single hand and a group of crazy women whose stomachs were conquered.
---
---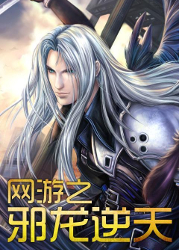 Mars Gravity 202 2016-11-08
25 Negative
7 Neutral
123 Positive
Defiance of natural order of a single young Dragon soul.
The main character was the number one player in the previous VRMMO's, with his superhuman arrogance (which would make even the worst young master blush), charisma and strength he will give a new VR game a try, to once again become the best!
But all doesn't go as expected, as because of a bug in the game he goes into the game world without his starting class….
And this begins his journey towards reaching the peak of the game?
or will it totally go the other way?
---
---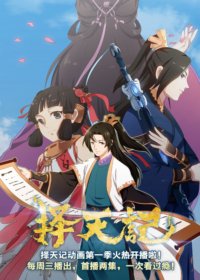 Mao Ni 156 2015-11-27
11 Negative
9 Neutral
127 Positive
To pick is to choose. This is a story about choices. Three thousand world full of gods and demons, with a scroll in hand you are able to control the entire universe… At the beginning of time, a mystical meteor came crashing down from outer space and scattered all over the world. A piece of it landed in the Eastern Continent. There were mysterious totems carved upon the meteor, and people gathered around it wanting to discover its usage. They discovered the Way, and established The Tradition. Several thousand years later, the fourteen years old orphan Chen Chang Shang left his master to cure his illness and change his fate. He brought a piece of marriage vow with him to the capital, thus began the journey of a rising hero.
---
---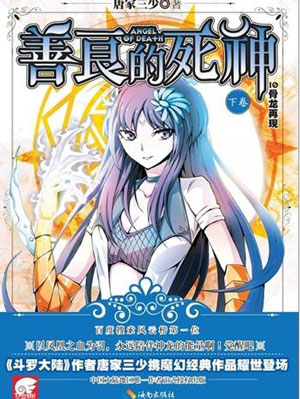 Tang Jia San Shao 86 2017-04-08
8 Negative
6 Neutral
64 Positive
Growing up in a thief's den, Ah Dai remained innocent and kind. During one of his thieving runs, he was caught by a powerful alchemist, Ge Li Si, who took him along for his own reasons. Ah Dai's life was forever changed.
Fate lead him to save the number one assassin from the Continent. In order to bring about his revenge, the King of Assassins forcefully brought Ah Dai to a secluded town, and passed on his life's learnings to him. Following an assassin, will Ah Dai become a demon?
Blood sun high in the heavens, Evil will be born. Blood rain across the world, Calamity shall come.
Thousand-year destruction to befall the Continent, Who is the Savior?
The melding of Kindness and Evil, The fusing of Light and Dark.
With the Phoenix's Blood as guide, Pass all obstacles. With the Dragon's Blood as bond, Love through eternity.
---
---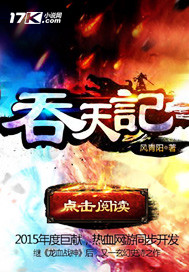 Feng Qingyang 49 2018-04-23
6 Negative
3 Neutral
42 Positive
The Yanhuang Ancient Domain, vast without end, gave birth to many Celestials and Daemons of antiquity tore Heaven and Earth apart and surpassed the control of the 3 Realms and 5 Elements over the endless years it has existed. Numerous Gods, more than ten thousand races, and humans born with a God class body have also come out from the Domain, traveling through the nether, warping Yin and Yang, omnipotent.
In this current age, Celestial Daoism is in prosperity, tens of thousands of Divine techniques shake the Heavens, numerous mortals strive to become Celestials, and millions of sinners walk the Earth. The Prince Heir of the kingdom East Yue Wu Wu Yu, obtains the legacy of the Battle Celestial of the East in the direst of situations to sweep across the Earth and rebel against the Heavens!
In the eyes of the hundreds of millions of Mortals, he is the Sovereign Emperor Celestial, overcoming a plethora of tribulations to reach his current height.
In the eyes of the Celestials and Buddhas of Heaven, he is a peerless Heaven devouring Demon!
---
---