Novels
---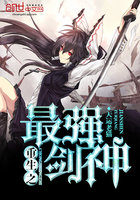 Lucky Cat 1216 2017-11-03
74 Negative
59 Neutral
993 Positive
Starting over once more, he has entered this "living game" again in order to control his own fate.
This time, he will not be controlled by others.
Previously the Level 200 Sword King, he will rise to a higher peak in this life.
Methods to earn money! Dungeon conquering strategies! Legendary Quests! Equipment drop locations! Undiscovered battle techniques!
Even the secrets Beta Testers were unknowledgeable of, he knows of them all.
Massive wars, life advancement, entering Godhood, sword reaching to the peak; a legend of a man becoming a Sword God has begun.
---
---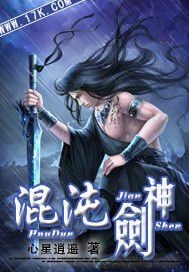 Xin Xing Xiao Yao 949 2016-01-04
51 Negative
45 Neutral
724 Positive
After death, Jian Chen's soul was reincarnated into a foreign world. He grew up with flying speed, but at the end, because of overflowing enemies and from heavily injuries by them, his soul abnormally changed at the border of life and death. From then on, he stepped onto a completely different path of sword cultivation and became the Sword God of the generation.
---
---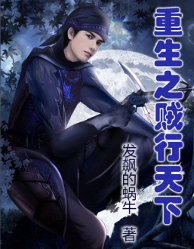 Mad Snail 376 2016-10-24
21 Negative
24 Neutral
333 Positive
The world's largest VRMMO, Conviction, was almost like a second world for humanity. It had integrated itself into the real world's economy, with both corporations and individuals seeking their fortunes through the game.
In this game, Nie Yan prided himself in his Level 180 Thief. He could barely be considered among the top experts in the game. Though, that was the only thing he could take pride in. He was penniless and unable to advance in life; a situation he was forced into by the enemy of his father. If it weren't for the little money he made by selling off items in Conviction, he would've barely been able to eat. In the end, he chose to settle his matters once and for all. He assassinated his father's enemy. He lay dying shortly after being shot in the pursuit.
However, that wasn't the end of his story. Instead, he awoke moments later to find that he had reincarnated into his past-self. Armed with his experience and knowledge of future events, he sets out to live his life anew.
---
---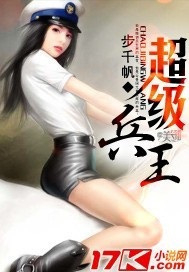 Bu Qian Fan 219 2016-12-09
25 Negative
6 Neutral
90 Positive
He is the ruler of the mercenary realm, an overlord that gives headaches to the leaders of any country! For the sake of his friends, he's willing to sacrifice himself; for the sake of his family, he does not hesitate to spill blood! He is a dragon, one that soars above even the highest of heavens. He's a power that advances triumphantly through unstable situations, stirring up both the winds and the waters.
---
---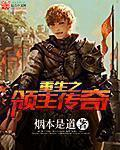 Smoke Is A Path 121 2017-11-16
10 Negative
13 Neutral
141 Positive
In a world where magic is long but a thing of the distant past, where humans have the potential of harnessing a dormant power within them, called Battle Force…
A man from modern-day Earth finds himself suddenly waking up in the body of Norton Lorist, a youth of noble descent that had been exiled from his homeland in the North by his family to Morante City, the capital of the Forde Trade Union on the pretext of pursuing his studies.
Little did he know what would await him when he receives a summons from his family years later to return to the Northlands and inherit the position of the family head…
This is the tale of his life before the summons…
This is the tale of his journey northward and the allies he gathers along the way…
This is the tale of his rebuilding his family's dominion and keeping it safe from other power-hungry nobles…
This is the "Tales of the Reincarnated Lord".
---
---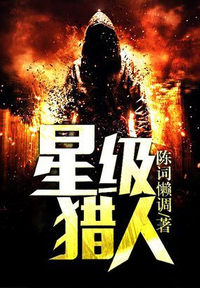 Lazy Cliché 118 2016-12-07
19 Negative
11 Neutral
84 Positive
The universe. This infinite field of stars is the dream of every Hunter.
For the Hunters who run amidst the stars, the only limit they truly have is the universe.
Is there a limit to the universe? And where would this limit lay?
When the Shadow Hunter; a young man named Cillin obtains a strange chip by accident, he begins his journey into this endless field of stars.
---
---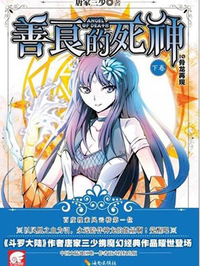 Tang Jia San Shao 114 2017-04-08
9 Negative
6 Neutral
65 Positive
Growing up in a thief's den, Ah Dai remained innocent and kind. During one of his thieving runs, he was caught by a powerful alchemist, Ge Li Si, who took him along for his own reasons. Ah Dai's life was forever changed.
Fate lead him to save the number one assassin from the Continent. In order to bring about his revenge, the King of Assassins forcefully brought Ah Dai to a secluded town, and passed on his life's learnings to him. Following an assassin, will Ah Dai become a demon?
Blood sun high in the heavens, Evil will be born. Blood rain across the world, Calamity shall come.
Thousand-year destruction to befall the Continent, Who is the Savior?
The melding of Kindness and Evil, The fusing of Light and Dark.
With the Phoenix's Blood as guide, Pass all obstacles. With the Dragon's Blood as bond, Love through eternity.
---
---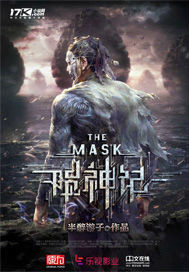 Half-Drunk Wanderer 71 2017-12-06
10 Negative
5 Neutral
59 Positive
This is a world of nirvanic rebirth, a strange fantasy world. This is a world of strong faith yet it is collapsing. A seemingly mediocre teenager, carrying a heavenly shocking secret. He rose from the very bottom, wandering between the thin line and the edge of life and death. With his wild and hot blooded nature, he chose to explore the truth of human civilisation's destruction on Earth. After experiencing a series of unimaginable risks and bumbling on the road to maturity, the ultimate truth lies within the secret behind God Wars. This is how a hot-blooded yet shocking story begins to unfold.
---
---