Novels
---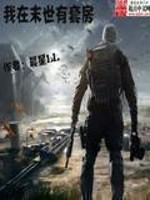 Morningstar LL 309 2018-06-27
18 Negative
11 Neutral
236 Positive
Ruins stretched across the landscape in the apocalypse after the nuclear war.
If you accidentally survived on the wasteland, then you must be ready to face the endless hunger, ceaseless dangers, the mad zombies at night, and the peculiar mutant creatures that are the aftermaths of the constant radiation.
But for Jiang Chen, this place was heaven.
Mansions stood tall, luxurious cars parked on the street, high tech products and gold abandoned everywhere.
What? You were the president of a game development company before the war? You were responsible for the development of the 3D virtual reality online multiplayer game? Well, that's great, why don't you come work for me. The salary is two pieces of bread a day.
iPhone? Ultra thin design? Don't you see that the phone I invented are thinner than condoms?
Aircraft carrier? Fighter jets? Oh, I have those things as well, but they are designed for space combat.
Watch the story of Jiang Chen, who possessed the ability to travel through space and time, as he witness the creation of an empire stretched across space and time..
---
---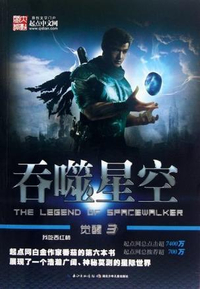 I Eat Tomatoes 291 2016-02-23
14 Negative
23 Neutral
238 Positive
Year 2056, in a city in the Yuan Jiang Su Jin area. On top of a ruined, shattered six story residential apartment sits a teenager wearing a combat vest, militaristic trousers, and alloyed battle boots. On his back is a hexagonal shield and equipped is a blood-shadow battle knife. He sits there silently on the edge of the roof. At this time, the sparkling sky was shining and there was a refreshing breath within the air that blew towards him. However, there was only silence within the ruined, deserted city, with an occasional howl that makes your heart skip a beat.
---
---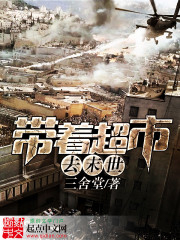 Sanshetang 100 2017-05-29
34 Negative
13 Neutral
41 Positive
Lin Feng was originally in charge of Supermarket supply. One day the supermarket accidentally enters an Apocalypse world. The apocalypse is happening, he has a supermarket in his hand. See how Lin Feng brings a supermarket to survive the Apocalypse.
---
---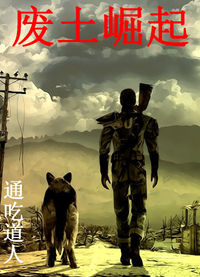 Gluttonous Taoist 91 2018-02-19
20 Negative
8 Neutral
41 Positive
Zhou Qingfeng is a nerd with no car, no savings, and no girlfriend. This story is set three days before the occurrence of a cataclysm that would threaten all of humankind. Amidst the chaos, Zhou Qingfeng strives to gather resources that would help him survive. He will stop at nothing to protect his friends. Along the way, he is granted a few 'special' abilities. He becomes so strong that he is practically invincible. But, everything comes with a price….
Faced with new enemies each day, how far will Zhou Qingfeng's determination to survive take him?!
"I start the game, with a dog in my hand. The equipment I need, I gather along the way.
I dive into the cataclysm with the status of a beginner.
Ruthless, I shall become. I would even detonate a bomb over my head!
This is the path that I have to take, to rise to be the King of the Wasteland. "
---
---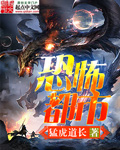 Daoist Fierce Tiger 85 2018-06-01
18 Negative
3 Neutral
40 Positive
What the hell is this? What the hell happened here?
How did my room become so ruined after a single night?
The floor and table were covered in dust, his new poster of Zhang Liang Ying that had just been posted on the wall a few days ago had already become yellow and tattered all over. Even Zhang Liang Ying's beautiful face became monstrous, as if an old devil was looking at him with a terrifying smile.
The walls were covered by a mist of cobwebs and the fruits placed on top of the coffee table were withered and rotted to the point that the mold on them had turned black. The fruits below even seemed to have turned into mush. The aluminium framed window that the landlord had just installed not that long ago was now covered in a layer of white ash and the glass was filled with cracks and covered in dust.
The computer beside his bed was also covered by cobwebs and was accompanied by an empty water glass with a withered worm inside of it.
Dust filled the air making Wei Xiao Bei choke as he tried to breathe.
Everything seemed to be ash gray without any light, as if looking at television static.
After just one night, it seemed like everything in the room had aged for centuries or even millennia.
Mother… is this a dream?
This must be a dream!
---
---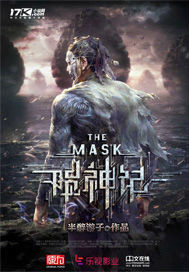 Half-Drunk Wanderer 71 2017-12-06
10 Negative
5 Neutral
59 Positive
This is a world of nirvanic rebirth, a strange fantasy world. This is a world of strong faith yet it is collapsing. A seemingly mediocre teenager, carrying a heavenly shocking secret. He rose from the very bottom, wandering between the thin line and the edge of life and death. With his wild and hot blooded nature, he chose to explore the truth of human civilisation's destruction on Earth. After experiencing a series of unimaginable risks and bumbling on the road to maturity, the ultimate truth lies within the secret behind God Wars. This is how a hot-blooded yet shocking story begins to unfold.
---
---