Novels
---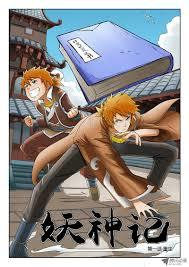 Mad Snail 2677 2015-10-19
480 Negative
128 Neutral
2440 Positive
Killed by a Sage Emperor and reborn as his 13 year old self, Nie Li was given a second chance at life. A second chance to change everything and save his loved ones and his beloved city. He shall once again battle with the Sage Emperor to avenge his death and those of his beloved . With the vast knowledge of hundred years of life he accumulated in his previous life, wielding the strongest demon spirits, he shall reach the pinnacle of Martial Arts.
Enmities of the past will be settled in this new lifetime. "Since I'm back, then in this lifetime, I shall become the King of the Gods that dominate everything. Let everything else tremble beneath my feet!
---
---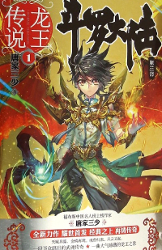 Tang Jia San Shao 482 2016-10-08
19 Negative
21 Neutral
388 Positive
Following the advancement of spirit technology, the humans of Douluo Continent conquered the ocean and discovered two new continents. After being hunted by spirit masters excessively, the spirit beasts are nearly extinct. After countless years of lying dormant, the King of the Spirit Beasts has awakened on the Great Star Dou Forest. It will lead its remaining clansmen in taking vengeance against humanity!
Tang Wu Lin is determined to become a powerful Spirit Master. However, when he awakened his martial spirit, it was actually a…
Incomparable talent. The battle of the Dragon King. The Legend of our Dragon King hereby begins.
---
---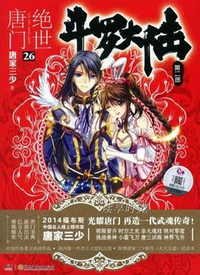 Tang Jia San Shao 324 2016-04-01
15 Negative
9 Neutral
244 Positive
Tang Sect, the most famous martial arts sect of all. By stealing its most secret teachings to fulfill his dreams, Tang San committed an unforgivable crime. With his ambition attained, he hands his legacy to the sect and throws himself from the fearsome "Hell's Peak." But he could have never imagined that this would reincarnate him in another world, one without magic, martial arts, and grudges. A land where only the mystical souls of battle lay. The continent of Douluo. How will Tang San survive in this unknown environment? With a new road to follow, a new legend begins...
---
---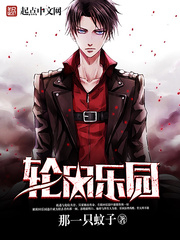 That Mosquito 224 2019-04-02
32 Negative
9 Neutral
172 Positive
Su Xiao is a cold-blooded teenager who's seeking vengeance for the death of his family, yet things ended up badly for him.
As he was taking his last breaths, he heard a voice calling him from dimensions, it was a strange system reaching him, asking him if he wanted to be saved, to be Reincarnated.
He just needed to accept a contract, Su Xiao didn't have any choice but to do so, but he didn't know what he signed up for!!
Traveling through worlds, doing extremely dangerous missions, collecting special items, leveling up, and even killing Protagonists…
But Su Xiao wasn't any ordinary Contractor, Su Xiao was a Hunter!
The MC crosses over to: One Piece, Tokyo Ghoul, Naruto, Fullmetal Alchemist, Attack on Titans…
---
---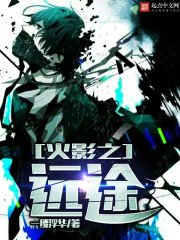 Whiff of Ostentation 200 2018-06-01
22 Negative
10 Neutral
222 Positive
Surgeon Guan Ryo Is reborn in Naruto's world! Enjoy his trip as he uses his knowledge of the story to find his path in this troubled world and eventually stand at the top of Konoha!
---
---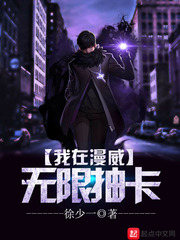 Xu Shaoyi 162 2019-07-31
13 Negative
8 Neutral
77 Positive
During the Second World War, Kyle looked at Captain America standing straight and proud before him. Suddenly, a series of skill cards appeared.
「Pistol Master」 「Martial Arts Master」 「Shield Defense Master」 「Super Soldier Serum」
Which skill card do you wish to extract?
"Wait… what? This golden finger… you must be pulling my leg! Not only skill cards but I can also extract super-powered skills like the Super Soldier Serum? Mother of God… what is this?!"
---
---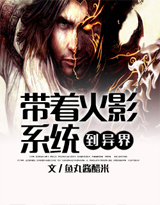 Yu Wan Jiang Cu Mi 161 2017-01-09
227 Negative
36 Neutral
154 Positive
At Divine Wind Continent, there is cultivation system—douqi, illusion and magic.
Ren Tian You was a fan of Naruto, single carelessness caused him to arrive in different world.
Unexpectedly only to discover within his body possessed Naruto system.
What? You will use douqi! I, your father's taijutsu is also not weak! Look at my shadow dance!
What? You will use illusions! I, your father however have every illusions' ancestor, Sharingan! Look at my Tsukuyomi!
What? You are a magician! I, your father am a ninja! Look at my fire style——– grand fireball!
---
---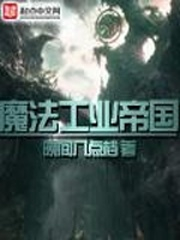 Eight o'clock in The Evening 97 2019-04-02
11 Negative
13 Neutral
54 Positive
As a prestigious senior mechanical engineer in the industry, Xu also traveled to a world dominated by magic. In a world where the industrial base is almost zero, how can Xu also realize his own value? When magic collides with modern technology and magic merges with the machinery industry, the story begins.
---
---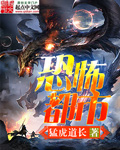 Daoist Fierce Tiger 85 2018-06-01
18 Negative
3 Neutral
40 Positive
What the hell is this? What the hell happened here?
How did my room become so ruined after a single night?
The floor and table were covered in dust, his new poster of Zhang Liang Ying that had just been posted on the wall a few days ago had already become yellow and tattered all over. Even Zhang Liang Ying's beautiful face became monstrous, as if an old devil was looking at him with a terrifying smile.
The walls were covered by a mist of cobwebs and the fruits placed on top of the coffee table were withered and rotted to the point that the mold on them had turned black. The fruits below even seemed to have turned into mush. The aluminium framed window that the landlord had just installed not that long ago was now covered in a layer of white ash and the glass was filled with cracks and covered in dust.
The computer beside his bed was also covered by cobwebs and was accompanied by an empty water glass with a withered worm inside of it.
Dust filled the air making Wei Xiao Bei choke as he tried to breathe.
Everything seemed to be ash gray without any light, as if looking at television static.
After just one night, it seemed like everything in the room had aged for centuries or even millennia.
Mother… is this a dream?
This must be a dream!
---
---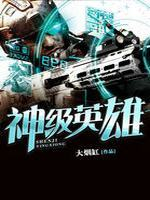 Big Ashtray 80 2017-11-30
35 Negative
7 Neutral
61 Positive
Hero is an ultimate strength body existence. The troops that he leads will follow him as he become stronger and stronger divine existence. , a global online game that is jointly developed by America, China, Europe, Russia, India, Japan and Korea , consists genres of fantasy, adventure, war, entrepreneurship, territory construction, navigation, battle, and leisure.
The players from the whole world are obsessed with this game. Every country sends their top professional gamers to participate the world tournament to demonstrate their talent. Da Fei once was an expert in treating every kind of severe internet addiction. After leaving the game for many years, he targets Hero Creates Legend's unlimited business potential.
---
---