Novels
---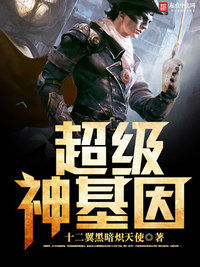 Twelve Winged Dark Burning Angel 544 2017-12-24
40 Negative
19 Neutral
431 Positive
The future unfolded on a magnificent scale into the Interstellar Age. Humanity finally solved the space warp technology, but when humanity transported themselves into the other end, they discovered that place neither had a past nor future, nor was there any land under the starry skies……
The mysterious sanctuary was actually a world filled with countless tyrannical unusual organisms. Humanity faced their great leap in evolution, starting the most glorious and resplendant new era under the starry skies.
"Slaughtered the God Blood organism 'Black Beetle'. Received the God Blood Black Beetle's Beast Soul. Used the God Blood Black Beetle's flesh. Randomly obtaining 0 to 10 points of God Gene(s)."
---
---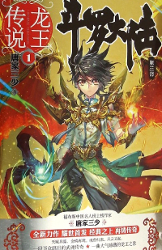 Tang Jia San Shao 482 2016-10-08
19 Negative
21 Neutral
390 Positive
Following the advancement of spirit technology, the humans of Douluo Continent conquered the ocean and discovered two new continents. After being hunted by spirit masters excessively, the spirit beasts are nearly extinct. After countless years of lying dormant, the King of the Spirit Beasts has awakened on the Great Star Dou Forest. It will lead its remaining clansmen in taking vengeance against humanity!
Tang Wu Lin is determined to become a powerful Spirit Master. However, when he awakened his martial spirit, it was actually a…
Incomparable talent. The battle of the Dragon King. The Legend of our Dragon King hereby begins.
---
---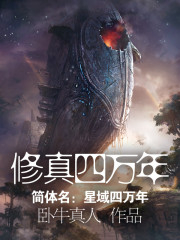 The Enlightened Master Crouching Cow 276 2017-10-09
9 Negative
13 Neutral
255 Positive
"Even if this universe is truly nothing more than a brutal, bloody, shadowy forest, we Cultivators will burn all that we have just to give off a single weak flickering spark in the darkness!
No matter how weak each spark is, how short-lived, how small… As long as the sparks flow unabated, then one day one of those sparks will light some tinder, and that tinder shall light some fallen branches, and those branches shall set ablaze each and every last tree of the forest!
In the end, even the smallest sparks will eventually set the shadowy forest ablaze, and illuminate the whole world!"
---
---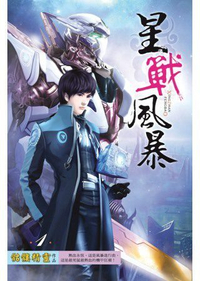 Skeleton Wizard 188 2016-08-23
15 Negative
15 Neutral
126 Positive
In a distant future, the empires of mankind span the galaxy, and glorious Earth has devolved into a peripheral backwater.
In Shanjing city in the Asian region, Wang Zheng's dreams of becoming a mech pilot are crushed when his college entrance exam genetic score turns out a pathetic twenty eight, barely above an animal.
To make things worse, people get the impression he attempted suicide after being rejected by the campus beauty.
Then the closest thing to a family he has, the old man in the book store across the road, goes missing, leaving him only a mysterious birthday present.
---
---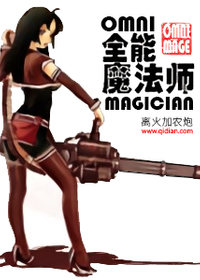 Lí Huǒ Jiā Nóng Pào 176 2016-12-23
11 Negative
19 Neutral
104 Positive
"Magic, can be activated like a computer program in this world!" Top hacker Ye Chui astonishingly discovered after being reborn in another world.
Mastering the programming language allows you to develop all sorts of programs and so mastering the magic language allows you to release all sorts of spells!
With his experience and intuition as the top hacker, he shall be omnipotent! Specialist Realm? Divine Realm? Profound Realm? These are nothing!
Water, Fire, Lightning, Wind, Earth, Spatial, Dark, Light. With all kinds of magic elements at his disposal, he is the Omni-Magician unprecedented in history!
---
---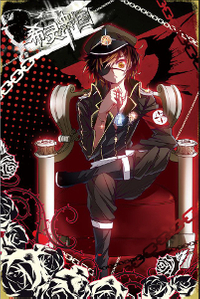 Yuan Tong 122 2017-06-11
10 Negative
6 Neutral
60 Positive
This isn't the struggle of an empire, nor the tempest of another world, and definitely not a cultivation story. This is actually a super serious (not really), super hard sci-fi novel about saving the world. Take what I'm saying seriously.(Don't)
Okay, it's really just a bunch of slippery leaders and their deceptive emperor having a fun time saving the world everyday.
An unmotivated otaku is transformed into the Emperor of an ancient intergalactic magic sci-fi empire, and with the aura of a stay-at-home dad, he is similar to an uncle who adopts an army of lolis. This is the hilarious story of an otaku and his freeloading army that appeared out of nowhere. Once again, this is a super serious story. This is a super-ultra-serious sci-fi story.
---
---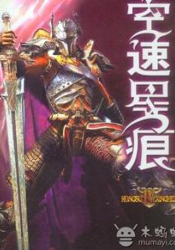 Tang Jia San Shao 116 2016-12-23
7 Negative
8 Neutral
43 Positive
Dark devouring energy and mysterious spatial energy.
The two different types of energy appeared in one person.
A glance that can kill? That is the power of space.
Men will be raped by beautiful women? That is the fate of the protagonist.
An enticingly beautiful vampire woman, a radiantly pure and holy woman, a sacrificial witch with a mysterious soul aura, the tender Lan Lan, soft as water. They will all take their roles as the heroines and change his fate!
---
---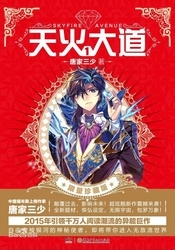 Tang Jia San Shao 96 2016-08-09
8 Negative
6 Neutral
71 Positive
Skyfire Avenue is a street that is 2048 meters long. There are 168 stores here, and each of the store owners is an extremely powerful adept. The Avenue does not permit any vehicles or any robots to pass through it, much less mecha. Even the patrolling police must move about on foot. This is because this is a street for pedestrians, a lane for nobles, hidden away within this high technology world. Lan Jue, the greatest of the mercenaries, code-named 'Zeus', has secluded himself here in Skyfire Avenue after the death of his wife. The name of his shop is "Zeus' Jewelry Store", and here in Skyfire Avenue, he has been given the title, Jewel Master.
---
---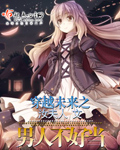 Madam Ru 58 2019-10-08
4 Negative
4 Neutral
47 Positive
After dying from a strange terminal illness, Ling Lan was reborn into a world 10,000 years into the future. Although she dearly wished she could just live a peaceful and uneventful life in her new healthy body, fate had other plans…
Forced to disguise herself as a boy just so she could inherit her deceased father's premium military benefits, Ling Lan's journey to adulthood was full of challenges. After much difficulty, she finally turned sixteen when she could drop the charade. But before she could grasp her newfound freedom to get married and start her own family, a twist of fate results in her being thrown into the Federation's top military boys' school.
With these twists of fate, Ling Lan had little choice but to walk further and further down a path of no return, one of cold and aloof dominance…
---
---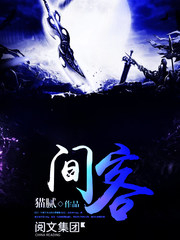 Mao Ni 28 2019-06-12
8 Negative
6 Neutral
12 Positive
Two things fill the mind with ever new and increasing admiration and awe, the more often and steadily we reflect upon them:the starry heavens above me and the moral law within me.—Immanuel Kant.
When Xule read these words, he looked up the sky. He felt anger instead of shocked by the words.
In Xule's mind, the stars are so blinding that no one can tolerate them. And if anyone were lighted by the stars they will become idiots.
So Xule gave up his dream as a graceful naval commanders auxiliary officer, and now he begin to fall as a pool doorkeeper… He does not even know what he should follow and where he should go in this Great Age of the Spectacular.
Xule, a citizen in Eastwood, came from a half-deserted star. With the ingenious and strange knowledge from some unknown power in his body, he stepped into a equally boring and interesting world.
---
---