Novels
---
Ruqing Rusu 354 2017-11-03
16 Negative
18 Neutral
377 Positive
"From today onwards, you will become the Envoy of one of the Main Gods in the Dimensions of Main Gods. You will travel from one world to another and through that, you will attain what others will never obtain in their entire life."
The moment these words echo in Fang Li's head, Fang Li's life is destined to be extraordinary…
---
---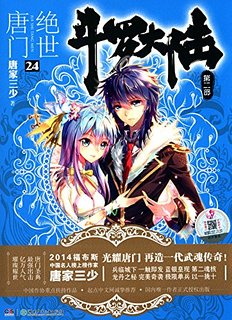 Tang Jia San Shao 334 2016-04-01
25 Negative
11 Neutral
237 Positive
A strange continent in another world, No magic, no battle qi, no martial arts, only martial spirits. Ten thousand years after the Tang clan was founded on the Douluo continent, the Tang clan has declined. A whole new generation of proud talents has been born. Will the new generation of the Seven monsters of Shrek be able to reestablish the Tang Clan and compose a tale of greatness for the unrivaled Tang Clan?
---
---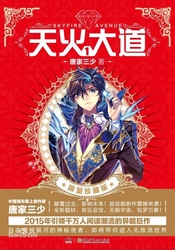 Tang Jia San Shao 87 2016-08-09
7 Negative
3 Neutral
66 Positive
Skyfire Avenue is a street that is 2048 meters long. There are 168 stores here, and each of the store owners is an extremely powerful adept. The Avenue does not permit any vehicles or any robots to pass through it, much less mecha. Even the patrolling police must move about on foot. This is because this is a street for pedestrians, a lane for nobles, hidden away within this high technology world. Lan Jue, the greatest of the mercenaries, code-named 'Zeus', has secluded himself here in Skyfire Avenue after the death of his wife. The name of his shop is "Zeus' Jewelry Store", and here in Skyfire Avenue, he has been given the title, Jewel Master.
---
---