Novels
---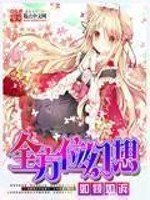 Ruqing Rusu 392 2017-05-02
63 Negative
20 Neutral
357 Positive
Protagonist travels between different anime worlds to right wrongs and uncover his reason for being along the way.
---
---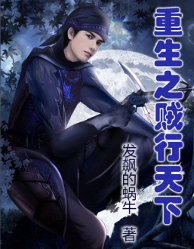 Mad Snail 376 2016-10-24
21 Negative
25 Neutral
333 Positive
The world's largest VRMMO, Conviction, was almost like a second world for humanity. It had integrated itself into the real world's economy, with both corporations and individuals seeking their fortunes through the game.
In this game, Nie Yan prided himself in his Level 180 Thief. He could barely be considered among the top experts in the game. Though, that was the only thing he could take pride in. He was penniless and unable to advance in life; a situation he was forced into by the enemy of his father. If it weren't for the little money he made by selling off items in Conviction, he would've barely been able to eat. In the end, he chose to settle his matters once and for all. He assassinated his father's enemy. He lay dying shortly after being shot in the pursuit.
However, that wasn't the end of his story. Instead, he awoke moments later to find that he had reincarnated into his past-self. Armed with his experience and knowledge of future events, he sets out to live his life anew.
---
---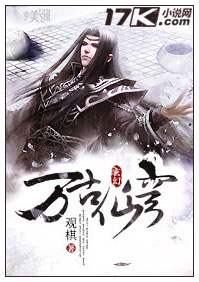 Watching Chess 104 2017-12-23
7 Negative
7 Neutral
76 Positive
The world is like a chessboard and all living beings are the pieces on it!
"I do not want to be treated as a chess piece by the players!"
Defeat in this chess is tantamount to the destruction of my body and I'll thoroughly disappear! Victory in this chess and I'll have a very long life!
With the help of an ancient Weiqi piece, Gu Hai arrived at the Divine Province Mainland!
Heavenly Dao is eternal, however life is limited, making heaven and earth pieces of a chessboard, then in the end transformed into a loess, vanishing like faded smoke and scattered clouds. Nevertheless people still jump out of the chessboard, and these people are already prepared for their death while playing chess against the heavens, and perhaps win eternal life for themselves?
"I've come, and I want to live through 10000 lives without any boundaries!"
---
---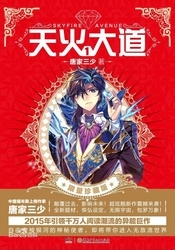 Tang Jia San Shao 96 2016-08-09
8 Negative
6 Neutral
71 Positive
Skyfire Avenue is a street that is 2048 meters long. There are 168 stores here, and each of the store owners is an extremely powerful adept. The Avenue does not permit any vehicles or any robots to pass through it, much less mecha. Even the patrolling police must move about on foot. This is because this is a street for pedestrians, a lane for nobles, hidden away within this high technology world. Lan Jue, the greatest of the mercenaries, code-named 'Zeus', has secluded himself here in Skyfire Avenue after the death of his wife. The name of his shop is "Zeus' Jewelry Store", and here in Skyfire Avenue, he has been given the title, Jewel Master.
---
---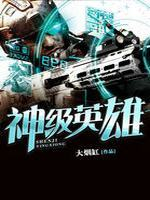 Big Ashtray 80 2017-11-30
35 Negative
7 Neutral
61 Positive
Hero is an ultimate strength body existence. The troops that he leads will follow him as he become stronger and stronger divine existence. , a global online game that is jointly developed by America, China, Europe, Russia, India, Japan and Korea , consists genres of fantasy, adventure, war, entrepreneurship, territory construction, navigation, battle, and leisure.
The players from the whole world are obsessed with this game. Every country sends their top professional gamers to participate the world tournament to demonstrate their talent. Da Fei once was an expert in treating every kind of severe internet addiction. After leaving the game for many years, he targets Hero Creates Legend's unlimited business potential.
---
---