Novels
---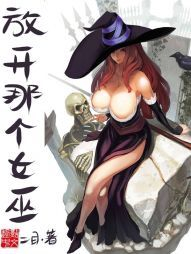 Er Mu 991 2016-07-31
26 Negative
21 Neutral
951 Positive
Chen Yan traveled through time only to end up in Europe of the medieval period, becoming Roland, a Royal Prince. But this world doesn't seem to be the same as his former world. Witches are real and they really can use magic?
Follow Roland's battle for the throne against his silblings. Will he be able to win, even though the king already declared him to be a hopeless case and with the worst starting situation? Only his experiences of modern technologies and with the help of the witches who are known as devils' servants and hunted by the the Holy Church because of that can help him succeed.
Now, let his journey begin.
---
---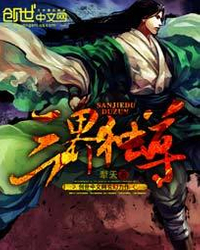 Li Tian 680 2016-03-16
47 Negative
52 Neutral
531 Positive
'Jiang Chen, son of the Heavenly Emperor, unexpectedly reincarnated into the body of a despised young noble, thus embarking on the path of the underdog trouncing all comers. No one has the right to call himself a genius in front of Jiang Chen, as no one has a better understanding of the heavens than the son of the Heavenly Emperor. Genius? He who adheres to me shall ascend, those who oppose me can find solace in hell!'
---
---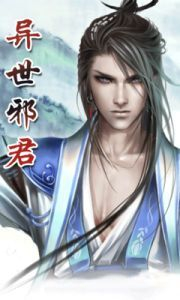 Fenglin Tianxia 658 2016-02-02
30 Negative
50 Neutral
518 Positive
Jun Xie was the number one assassin in modern earth. His skills and knowledge in the field of assassination was unparalleled, his accomplishments unprecedented, his reputation terrifying the entire underworld. However, during a mission to retrieve a mystical treasure, a mishap occurred… He is now Jun Moxie, a sixteen year old super level debauchee, sole heir to the declining Jun family. A family of valiant heroes, left with an old grandpa, a crippled uncle and a debauchee as the sole heir! Accepting the world's criticism and cold stares with a smile, his new journey begins! His life will be carved by his own will! Rise to the top! Evil Monarch Jun Xie! "This cup I toast to those I've killed in my past life. Forgive me, for there is no chance for you to have revenge. Gulp! This cup I toast to those whose life I will take in my new life. Forgive me, for you are fated to die by my hands. Cheers!"
---
---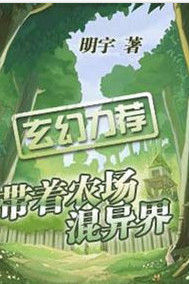 Ming Yu 646 2016-06-06
90 Negative
57 Neutral
481 Positive
A series about a man who awakens in a strange land to find himself in the body of a complete waste of human life. He has to try to help rebuild a family that has fallen to only himself and his few retainers. As the first arc of the story it grows and becomes an epic journey of adapting to new land while crippled by a drug he was forced to ingest as he was banished to a wasteland by the old nobles of the capital after his family sided with the wrong heir to the throne in line for succession.
His only aid in this unfamiliar world is a strange ability that was present when he awoke in his new body. He's got the ability to enter a world that is basically a farming simulation game, except all of the food is usable in the outside world. For someone stuck in a wasteland, only this cheat will help him survive and move forward in this unfamiliar world along with his few loyal retainers as he tries to rebuild a fallen family. Farming, selling crops, trying to find a way forward with a body that's crippled.
Follow the journey of Zhao Hai as he lives his life in a magical world filled with intrigue, farming, business, more farming, and other exciting non farming things, followed by farming and cultivation.
---
---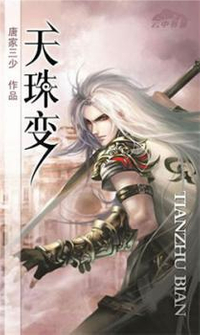 Tang Jia San Shao 525 2016-01-04
24 Negative
17 Neutral
470 Positive
Every human has their Personal Jewel of power, when awakened it can either be an Elemental Jewel or Physical Jewel. They circle the right and left wrists like bracelets of powr. Heavenly Jewels are like the twins born, meaning when both Elemental and Physical Jewels are Awakened for the same person, the pair is known as Heavenly Jewels. Those who have the Physical Jewels are known as Physical Jewel Masters, those with Elemental Jewels are Elemental Jewel Masters, and those who train with Heavenly Jewels are naturally called Heavenly Jewel Masters. Heavenly Jewel Masters have a highest level of 12 pairs of jewels, as such their training progress is known as Heavenly Jewels 12 Changes.
Our MC here is an archer who has such a pair of Heavenly Jewels.
---
---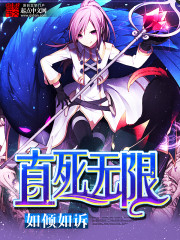 Ruqing Rusu 506 2017-11-03
20 Negative
28 Neutral
447 Positive
"From today onwards, you will become the Envoy of one of the Main Gods in the Dimensions of Main Gods. You will travel from one world to another and through that, you will attain what others will never obtain in their entire life."
The moment these words echo in Fang Li's head, Fang Li's life is destined to be extraordinary…
---
---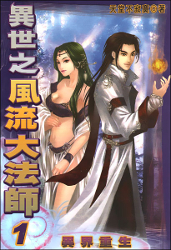 Tiantang Bujimo 433 2016-10-22
28 Negative
35 Neutral
286 Positive
This is the story of Long Yi, who was killed because he took revenge for the girl he loved. Before he dies, a strange lightning carries his soul into a different realm. How will he live, when the first thing he noticed upon arrival is that, the man whose body he possessed is raping the country's princess?
---
---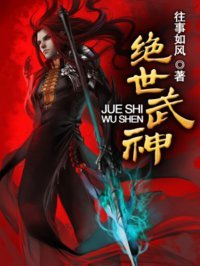 Jing Wu Hen 396 2015-11-27
32 Negative
19 Neutral
284 Positive
Lin Feng tried to be the diligent and hard-working good guy. He studied hard, did his best to make his family proud and not get into trouble, but when he saw a girl being taken advantage of, he had to intervene. He had been tricked, sentenced to 10 years in jail and framed for a crime he never committed, all was lost. If his life was over he would take those who ruined his life with him
Suddenly he opens his eyes again. He is not dead, but alive in the body of the Lin Feng of a different world. This Lin Feng had been killed as trash of cultivation. This world where the strong had no regard for human life and would kill freely if they had the strength. Called "trash" and thrown away, with vengeance in his heart he will rise to new heights opposing the will of heaven and earth.
"Do not judge others in ignorance within my presence.
Those who think to harm someone should be ready to be harmed.
Those who are open and respectful shall receive my kindness and respect.
Those who plot against me are seeking their own death.
This is true, for I am death… I am Lin Feng"
---
---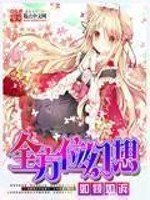 Ruqing Rusu 392 2017-05-02
63 Negative
20 Neutral
357 Positive
Protagonist travels between different anime worlds to right wrongs and uncover his reason for being along the way.
---
---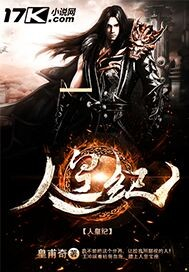 Huangfu Qi 366 2017-04-08
11 Negative
15 Neutral
322 Positive
I cannot hand this world over to those who I disdain!
Thus, Wang Chong stepped over mountains of bones and rivers of blood to ascend to the throne of the Human Emperor. With his might, he reversed the fall of the Great Tang and brought it to the pinnacle of the world, thus becoming an unsurpassable legend!
---
---