Novels
---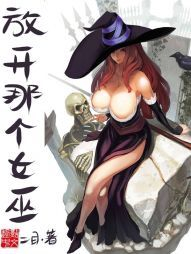 Er Mu 991 2016-07-31
26 Negative
21 Neutral
951 Positive
Chen Yan traveled through time only to end up in Europe of the medieval period, becoming Roland, a Royal Prince. But this world doesn't seem to be the same as his former world. Witches are real and they really can use magic?
Follow Roland's battle for the throne against his silblings. Will he be able to win, even though the king already declared him to be a hopeless case and with the worst starting situation? Only his experiences of modern technologies and with the help of the witches who are known as devils' servants and hunted by the the Holy Church because of that can help him succeed.
Now, let his journey begin.
---
---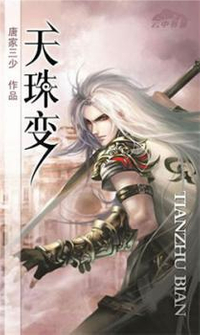 Tang Jia San Shao 525 2016-01-04
24 Negative
17 Neutral
469 Positive
Every human has their Personal Jewel of power, when awakened it can either be an Elemental Jewel or Physical Jewel. They circle the right and left wrists like bracelets of powr. Heavenly Jewels are like the twins born, meaning when both Elemental and Physical Jewels are Awakened for the same person, the pair is known as Heavenly Jewels. Those who have the Physical Jewels are known as Physical Jewel Masters, those with Elemental Jewels are Elemental Jewel Masters, and those who train with Heavenly Jewels are naturally called Heavenly Jewel Masters. Heavenly Jewel Masters have a highest level of 12 pairs of jewels, as such their training progress is known as Heavenly Jewels 12 Changes.
Our MC here is an archer who has such a pair of Heavenly Jewels.
---
---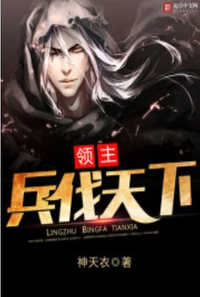 Divine Heavens Clothes 329 2018-05-04
39 Negative
27 Neutral
244 Positive
"Ding! Soulbinding has been successfully completed; you will now head to the Heaven Awaken World." After hearing this, Zhao Fu's vision darkened as he fell to the ground.
With bleak prospects in the real world, Zhao Fu's life is turned around when countless crystals fell from the sky one night, which people could use to enter an alternate, game-like world. After obtaining an ancient Chinese empire's legacy, Zhao Fu uses his intellect and resourcefulness to develop his own empire from a tiny village. However, with enemies both in the real world and in the Heaven Awaken World, he must make brilliant decisions and use creative schemes to survive.
---
---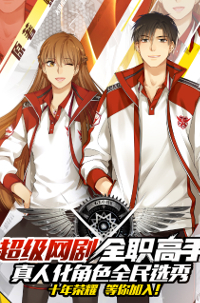 Butterfly Blue 325 2016-11-28
16 Negative
6 Neutral
230 Positive
In the online game Glory, Ye Xiu is regarded as a textbook and a top-tier pro-player. However, due to a myriad reasons, he is kicked from the team. After leaving the professional scene, he finds work in an Internet Cafe as a manager. When Glory launches its tenth server, he who possesses ten years of gaming experience once again throws himself into the game. Bringing with him the memories of his past and an incomplete, self-made weapon, his return along the road to the summit begins!
After fighting and scheming, who snatched away my glory? Under the tossing of the wind and rain, my dreams shall still appear as though they had never been shattered. In all its splendor, the path shall never be lost. Before the gazes of millions, this is where I return!
---
---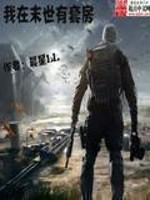 Morningstar LL 309 2018-06-27
18 Negative
11 Neutral
236 Positive
Ruins stretched across the landscape in the apocalypse after the nuclear war.
If you accidentally survived on the wasteland, then you must be ready to face the endless hunger, ceaseless dangers, the mad zombies at night, and the peculiar mutant creatures that are the aftermaths of the constant radiation.
But for Jiang Chen, this place was heaven.
Mansions stood tall, luxurious cars parked on the street, high tech products and gold abandoned everywhere.
What? You were the president of a game development company before the war? You were responsible for the development of the 3D virtual reality online multiplayer game? Well, that's great, why don't you come work for me. The salary is two pieces of bread a day.
iPhone? Ultra thin design? Don't you see that the phone I invented are thinner than condoms?
Aircraft carrier? Fighter jets? Oh, I have those things as well, but they are designed for space combat.
Watch the story of Jiang Chen, who possessed the ability to travel through space and time, as he witness the creation of an empire stretched across space and time..
---
---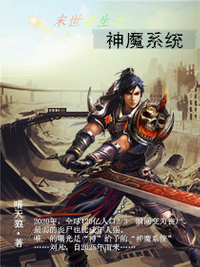 Zi Chan Bao Zeng 227 2016-05-14
29 Negative
16 Neutral
176 Positive
In less than an instant the world as we knew it was at its end. That's right. The Apocalypse. In a single blink Zombies appeared and mutated monsters began to rampage all throughout the world. Now it was the human species turn to fight for survival and planetary dominance! On the same day that the world descends into chaos we meet Yue Zhong. Initially only hoping to get to his friends and escape to a refugee camp our protagonist sets out, inadvertently building a team along the way. After a series of fortuitous events and a few serious hunches our hero decides it's time to do more than just survive! Yue Zhong begins to form the foundations of an enormous survival plan… before he suddenly discovers that he has only gotten over the first hurdle….
Unbeknownst to Yue Zhong and company, the world outside of China is mostly a wasteland! Country sized swathes of nuclear radiation and an extreme shortage of supplies in the world after the nuclear explosions was quickly becoming the "norm". Mutants, Evolved animals and what's worse, intelligent out of control dinosaurs had quickly appeared and claimed their own sections of the planet. There were several innately powerful Evolved races which appeared that were more than 10 times stronger than humans, nearly all of them possessing bodies impenetrable by normal bullets. The fabled orcs' were another of these Evolved races, the leader of which had in fact enslaved many of the remaining human beings. Unceremoniously exposed to such a cold and heartless new world, Yue Zhong is faced with a choice: Find a deep dark hole and hope it goes back to "normal"? Or overcome all obstacles and struggle towards Evolution!!!
---
---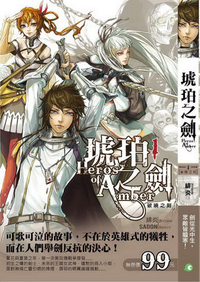 Fei Yan 223 2016-11-20
20 Negative
7 Neutral
133 Positive
A RPG gamer who played the realistic VRMMORPG 'The Amber Sword' for years, finds himself teleported to a parallel world that resembled the game greatly. He takes on the body of a NPC who was fated to die, and with the feelings of the dying NPC and his own heartrending events in the game, he sets out to change the fate of a kingdom that was doomed to tragedy.
---
---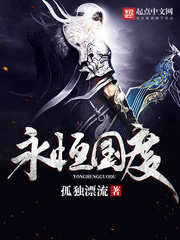 Lonely Drifting 206 2019-06-12
34 Negative
11 Neutral
175 Positive
In the early morning of September 23rd, 2019, natural disasters descended. The heavens and earth changed as myriad desires, hopes, and wishes filled the world. Heaven could not bear the rampant evil thoughts and the world began to regurgitate all existing fantasy worlds, transforming the imagination into reality. Evil thoughts, good thoughts, obsessions, desires, wishes, everything was entangled to the point that the heavens reached their limits. When fantasies came into being, everything became harmonious and free. This was the beginning of a new era. It wasn't just destruction, but also life. This era was the Eternal Era.
---
---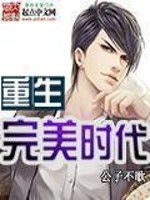 Young Master Can't Sing 191 2018-03-10
22 Negative
11 Neutral
117 Positive
Veteran programmer, Li Mu, was returned back to the 2001 college entrance examination. Once he realized this, he was delighted, got up, and set foot on a road destined to become someone great.
Re-living a return, Li Mu has his own pursuit, to make money is only the initial stage of cattle X, as boarded the Times, the system of IT industry, aspirations to Forbes list, also barely regarded as the intermediate stage of life, as to what is cattle X The highest realm, Li Mu feel the following three points:
do celebrity godfather;
do the idol's idol;
do cow's godfather … …
————————–
Sent back in time.
---
---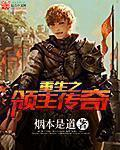 Smoke Is A Path 121 2017-11-16
10 Negative
13 Neutral
141 Positive
In a world where magic is long but a thing of the distant past, where humans have the potential of harnessing a dormant power within them, called Battle Force…
A man from modern-day Earth finds himself suddenly waking up in the body of Norton Lorist, a youth of noble descent that had been exiled from his homeland in the North by his family to Morante City, the capital of the Forde Trade Union on the pretext of pursuing his studies.
Little did he know what would await him when he receives a summons from his family years later to return to the Northlands and inherit the position of the family head…
This is the tale of his life before the summons…
This is the tale of his journey northward and the allies he gathers along the way…
This is the tale of his rebuilding his family's dominion and keeping it safe from other power-hungry nobles…
This is the "Tales of the Reincarnated Lord".
---
---