Novels
---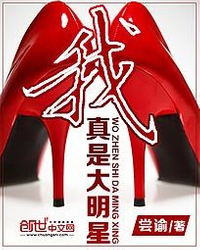 Chang Yu 646 2016-09-28
50 Negative
41 Neutral
722 Positive
Zhang Ye was originally a mundane college graduate with aspiring dreams to become a star, but unfortunately has below average looks and height. However one day, he woke up and suddenly found himself in a parallel world!
It's like the same world, but wait a minute…many brands, celebrities and even famous works from his world changed and are gone in this new world!
Armed with the profound literary knowledge of his previous world and a heaven-defying Game Ring that gives him magical items, stats and skills, Zhang Ye embarks on a journey to pursue his life-long dream of becoming famous!
Follow Zhang Ye as he takes the new world by storm, one plagiarized piece at a time, to hilarious reactions!
---
---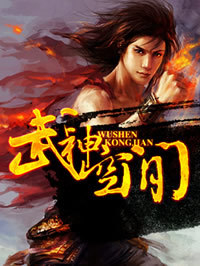 Fu Xiao Chen 276 2016-03-16
19 Negative
21 Neutral
173 Positive
Ye Xiwen was previously just an ordinary university student on Earth, but unexpectedly, he crossed through into the world known as the Zhen Wu Jie ! In this world, formidable warriors are capable of turning over the mountains and collapsing the oceans, destroying the sky and extinguishing the earth! He originally had an ordinary aptitude, and because of that, he received the mysterious 'Special Space'! Any martial art can be deduced within this mysterious space. What other people practice for decades, he only needs a year to practice the same thing! So long as he has enough spirit stones, any geniuses he faces are all floating clouds!
---
---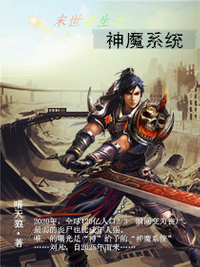 Zi Chan Bao Zeng 227 2016-05-14
29 Negative
16 Neutral
176 Positive
In less than an instant the world as we knew it was at its end. That's right. The Apocalypse. In a single blink Zombies appeared and mutated monsters began to rampage all throughout the world. Now it was the human species turn to fight for survival and planetary dominance! On the same day that the world descends into chaos we meet Yue Zhong. Initially only hoping to get to his friends and escape to a refugee camp our protagonist sets out, inadvertently building a team along the way. After a series of fortuitous events and a few serious hunches our hero decides it's time to do more than just survive! Yue Zhong begins to form the foundations of an enormous survival plan… before he suddenly discovers that he has only gotten over the first hurdle….
Unbeknownst to Yue Zhong and company, the world outside of China is mostly a wasteland! Country sized swathes of nuclear radiation and an extreme shortage of supplies in the world after the nuclear explosions was quickly becoming the "norm". Mutants, Evolved animals and what's worse, intelligent out of control dinosaurs had quickly appeared and claimed their own sections of the planet. There were several innately powerful Evolved races which appeared that were more than 10 times stronger than humans, nearly all of them possessing bodies impenetrable by normal bullets. The fabled orcs' were another of these Evolved races, the leader of which had in fact enslaved many of the remaining human beings. Unceremoniously exposed to such a cold and heartless new world, Yue Zhong is faced with a choice: Find a deep dark hole and hope it goes back to "normal"? Or overcome all obstacles and struggle towards Evolution!!!
---
---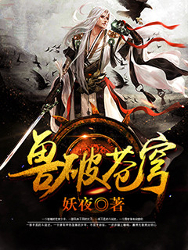 Yao Ye 179 2016-10-08
10 Negative
7 Neutral
99 Positive
Ye Qinghan young master of the powerful Ye Family gets ostracized when his peerless father meets an unfortunate end. Lacking strength and in a bid to live a peaceful life, he suffers through the unending ridicule, bullying and torture dealt to him at each turn, however fate is a cruel mistress and offers only pain and misery with no end in sight. Broken, weak and distraught Ye Qinghan embarks on a journey to usurp the hands fate and attain strength to protect his own.
Follow Ye Qinghan on his journey fraught with perilous encounters, betrayals and fortune as he seeks to overturn the heavens, defy fate and grasps his destiny in his arms.
---
---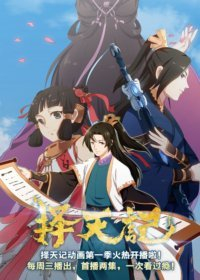 Mao Ni 173 2015-11-27
11 Negative
10 Neutral
132 Positive
To pick is to choose. This is a story about choices. Three thousand world full of gods and demons, with a scroll in hand you are able to control the entire universe… At the beginning of time, a mystical meteor came crashing down from outer space and scattered all over the world. A piece of it landed in the Eastern Continent. There were mysterious totems carved upon the meteor, and people gathered around it wanting to discover its usage. They discovered the Way, and established The Tradition. Several thousand years later, the fourteen years old orphan Chen Chang Shang left his master to cure his illness and change his fate. He brought a piece of marriage vow with him to the capital, thus began the journey of a rising hero.
---
---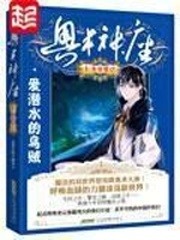 Cuttlefish That Loves Diving 55 2019-10-08
4 Negative
4 Neutral
51 Positive
An ordinary young man on earth, Xia Feng, traveled to a world of sword and magic, and took the body of Lucien Evans, another ordinary young man.
Seemingly this was a world of traditional western fantasy, yet he discovered the astonishing similarities between the earth and this world, and between science and the so-called arcane magic…
"Knowledge is power"? Soul, magic, quantum, Theory of Relativity, cognitive world, music and real world……
What was the true nature of that world?
---
---