Novels
---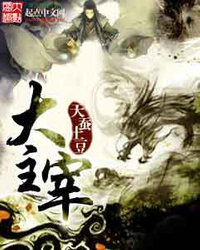 Tian Can Tu Dou 784 2015-10-19
41 Negative
33 Neutral
673 Positive
The Great Thousand World. It is a place where numerous planes intersect, a place where many clans live and a place where a group of lords assemble. The Heavenly Sovereigns appear one by one from the Lower Planes and they will all display a legend that others would desire as they pursue the road of being a ruler in this boundless world.
In the Endless Fire Territory that the Flame Emperor controls, thousands of fire blazes through the heavens.
Inside the Martial Realm, the power of the Martial Ancestor frightens the heaven and the earth.
At the West Heaven Temple, the might of the Emperor of a Hundred Battles is absolute.
In the Northern Desolate Hill, a place filled with thousands of graves, the Immortal Owner rules the world.
A boy from the Northern Spiritual Realm comes out, riding on a Nine Netherworld Bird, as he charges into the brilliant and diverse world. Just who can rule over their destiny of their path on becoming a Great Ruler? In the Great Thousand World, many strive to become a Great Ruler.
---
---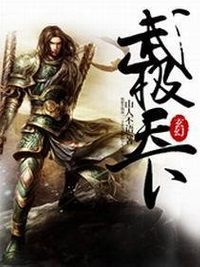 Cocooned Cow 741 2016-04-01
34 Negative
28 Neutral
684 Positive
Lin Ming, a talented man for martial arts wanted to audition for Tian Yun Wu Fu with a girl named Lan Yunyue, she was his childhood friend since young and they both have a small crush on each other. But on the day of audition, Lan Yunyue did not come, which left Lin Ming in curiosity. He later found out that a guy who is rich and talented, named Zhu Yan helped Lan Yunyue.
---
---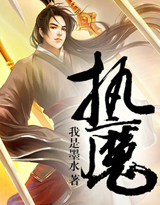 Wo Shi Mo Shui 662 2016-11-03
18 Negative
17 Neutral
484 Positive
"If I grasp the evil, there will be no Immortals in the heaven! If I grasp the heaven, there will be no Evil on this earth!
This is the beginning of an ancient story from the Rain Immortal World. My life, like a butterfly is to decapitate the world's reincarnation cycle.
Looking back at the drifting smoke of mortal life, and faintly smiling at the Sun and the Moon… All for you, I will rampage this Rain Immortal World!
…
The Dao of the Heaven has three cycles and cultivation has three steps. Two words, truth and false, from the beginning to end.
First step, seven ranks of cultivation:
Vein Opening, Harmonious Spirit, Gold Core, Nascent Soul, Spirit Severing, Void Refinement, Void Fragmentation.
---
---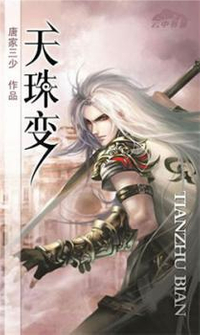 Tang Jia San Shao 525 2016-01-04
24 Negative
17 Neutral
470 Positive
Every human has their Personal Jewel of power, when awakened it can either be an Elemental Jewel or Physical Jewel. They circle the right and left wrists like bracelets of powr. Heavenly Jewels are like the twins born, meaning when both Elemental and Physical Jewels are Awakened for the same person, the pair is known as Heavenly Jewels. Those who have the Physical Jewels are known as Physical Jewel Masters, those with Elemental Jewels are Elemental Jewel Masters, and those who train with Heavenly Jewels are naturally called Heavenly Jewel Masters. Heavenly Jewel Masters have a highest level of 12 pairs of jewels, as such their training progress is known as Heavenly Jewels 12 Changes.
Our MC here is an archer who has such a pair of Heavenly Jewels.
---
---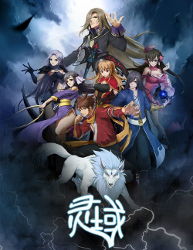 Ni Cang Tian 321 2016-10-08
33 Negative
19 Neutral
242 Positive
Thirty thousand years ago, the Heaven Fighting Race who called themselves "Gods" invaded the Spirit Realm. Hundreds of races rose up in resistance, but ultimately suffered a crushing defeat. The Human Race was the first to concede, and the rest of the Hundred Races soon followed in succession.
During the subsequent ten thousand years, all of the races were enslaved by the Heaven Fighting Race. They were cruelly treated, and lived beneath the shadow of terror.
The Heaven Fighting Race's march of conquest did not stop there. With the Spirit Realm as the starting point, they invaded other secret dimensions, and spread war to all corners of existence. After greatly exhausting their combat strength, they were finally defeated by the Hundred Races who took advantage of this opportunity. With no other choice, they fled to the starry skies outside the realm.
Thirty thousand years later, in an era where the Heaven Fighting Race has already faded to become ancient legend, an amnesiac youth possessing the Heaven Fighting Race's bloodline is being fostered in an insignificant household. Whilst struggling to live on, he silently awaits the day of the bloodline's awakening.
---
---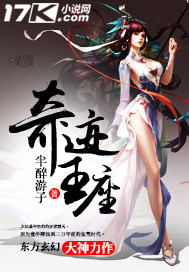 Half-Drunk Wanderer 298 2016-12-04
13 Negative
16 Neutral
216 Positive
The youngest Wiseman of the continent, Chu Tian, has traveled 30,000 years back in time to the age of antiquity due to an accident.
This is a prosperous era. Rare herbs, minerals, treasure relics and monsters can be easily found throughout the land.
However, this is also an undeveloped era. Communications, traffic, martial arts and technology are in its early stage of development. Prosperous cities lack lighting while its citizens are uneducated.
Magic powered light bulbs, magic powered telephones, magic powered cannons, magic powered computers, artificial intelligence, psyche internet. 30,000 years worth of knowledge allows him to create miracles and shine brightly in this era. Allowing him to conquer the land and sit firmly on the throne of the 10 realms.
---
---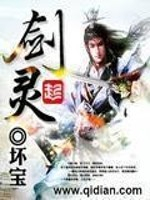 Evil Treasure 163 2016-12-19
16 Negative
12 Neutral
94 Positive
In the Sky Sword Continent there are thousands of sects and strong cultivators as common as trees. In order to prevent his older sister from being forcefully married off, Lu Xuan had no choice to but to unceasingly cultivate and enter a sect to ask for a favor. By chance, a sword-shaped crystal of mysterious origins entered into Lu Xuan's body, containing countless top-class martial skills, powerful martial arts, and everything you could wish for! A martial legend starts here…
---
---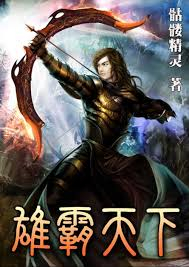 Skeleton Wizard 138 2017-08-19
9 Negative
12 Neutral
55 Positive
A passionate otaku for a fighting game passed through into the world governed by the beast tribes, filled with hope.
The peak of martial ability?
Extreme beauties?
This brother was miserable! Such an event would force even civilised people to turn crazy!
The pious scoundrel Zou began his unrestrained and destructive journey through the Among De Beast God Continent.
Rules? There are no rules!
Principles? His actions define the principles!
Occupations? Occupations are as unimportant as fleeting clouds; this brother sought omnipotence!
A different world but the same passions. A story of an unimportant person becoming the great conqueror—step by step—as a human would: filled with touching emotions, explosive anger, and hot-bloodedness forever!
---
---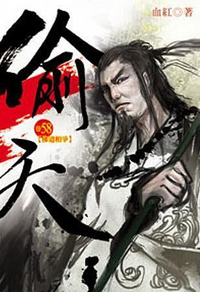 Blood Red 97 2016-12-19
9 Negative
7 Neutral
50 Positive
Steal a hook and they will hang you, steal the whole country and they will make you a prince.
Those who steal the world and the hearts of the people might become a Divine Immortal.
The Dao is boundless; the will of the people is limitless.
Follow me and watch how I alone use my hands to steal the heavens!
---
---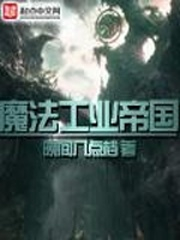 Eight o'clock in The Evening 97 2019-04-02
11 Negative
13 Neutral
55 Positive
As a prestigious senior mechanical engineer in the industry, Xu also traveled to a world dominated by magic. In a world where the industrial base is almost zero, how can Xu also realize his own value? When magic collides with modern technology and magic merges with the machinery industry, the story begins.
---
---