Novels
---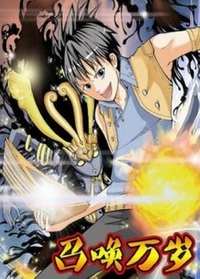 Xia Fei Shuang Jia 916 2015-10-28
39 Negative
58 Neutral
727 Positive
The Soaring Dragon Continent is a world of summons, you can only become strong if you become a summoner! Yue Yang, an average high school boy, was suddenly transported into this world. When he woke up, he was greeted with a lot of worried faces and found out that he had assumed another person's identity. Turns out he's the good-for-nothing third son of the Yue Family, who had just recently drowned himself because of a failed engagement. Unlike the third son of the Yue Family who was useless in summoning, Yue Yang succeeded in making a contract with a summoning grimoire on his first try, even when the other guy failed for the past fifteen years. Others would have a headache making contracts with beasts afterwards, but countless beasts tried to gain favour with Yue Yang instead, acting like a good kid before him.
Yue Yang the brat, however, didn't feel grateful at all: "Scram, Mythical Beasts! Do you think you are cool like that? Go away from me now, I only like beautiful summons!"
Even when royal families approached him for his talents, the shameless brat replied, "I'm not interested in government stuff, I'm only interested in beauties!"
---
---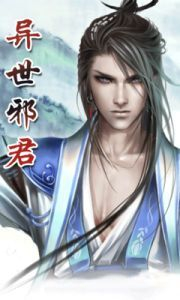 Fenglin Tianxia 658 2016-02-02
30 Negative
50 Neutral
518 Positive
Jun Xie was the number one assassin in modern earth. His skills and knowledge in the field of assassination was unparalleled, his accomplishments unprecedented, his reputation terrifying the entire underworld. However, during a mission to retrieve a mystical treasure, a mishap occurred… He is now Jun Moxie, a sixteen year old super level debauchee, sole heir to the declining Jun family. A family of valiant heroes, left with an old grandpa, a crippled uncle and a debauchee as the sole heir! Accepting the world's criticism and cold stares with a smile, his new journey begins! His life will be carved by his own will! Rise to the top! Evil Monarch Jun Xie! "This cup I toast to those I've killed in my past life. Forgive me, for there is no chance for you to have revenge. Gulp! This cup I toast to those whose life I will take in my new life. Forgive me, for you are fated to die by my hands. Cheers!"
---
---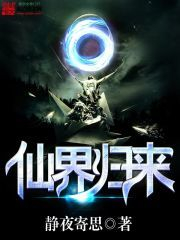 Jing Ye Ji Si 589 2017-01-23
35 Negative
23 Neutral
456 Positive
A supreme expert in the Immortal World had died, and a strand of his soul returned to its original body on Earth. Tang Xiu discovered with amazement that ten thousand years passed in the Immortal World, yet only a single year passed on Earth.
---
---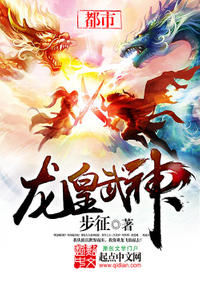 Bu Zheng 315 2017-08-09
25 Negative
15 Neutral
184 Positive
Lingyun's body takeover fails and the Earth's ending draws near. From a city he cultivates, one step at a time to rise against heaven.
Cultivating both the Buddhist and the Demon's path! Dantian holding true dragons! Having the ancient Dragon God's bloodline, along with the ancient legacy of the 3 emperors! Lingyun battles both heaven and earth, executing demons and killing devils, cultivating against heaven's will!
He comes from the world of cultivation.
He crushes the martial way and throws it off into the abyss!
---
---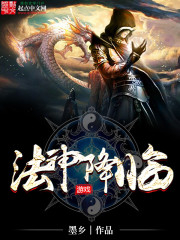 Mo Xiang 158 2018-03-30
12 Negative
12 Neutral
101 Positive
The number one magician in the game, Link, led his group to defeat the final boss: Ruler of the Abyss, Nosamax. Then, a cinematic appeared.
It was a very simple one. There was an endless void, and within the emptiness there was a self-proclaimed Ruler of Light — a dim globe of light.
"Link, are you willing to save the continent of Feiloma from the envelopment of darkness?" asked the Ruler of Light.
Of course, in reality, he wouldn't dream of agreeing to such a laden mission. However, couldn't he give it a shot in the game?
"I am willing!" Link replied in deadly earnest.
"Then go ahead."
And thus, Link was thrown into the miserable continent of Feiloma.
---
---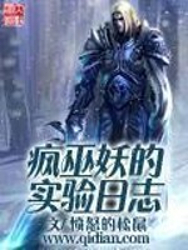 Angry Squirrel 118 2016-10-08
6 Negative
8 Neutral
87 Positive
This is the story of a crazy lich carrying a game system and terrorizing an entire world.
"Let's look at the daily quest today… These two bullshit choices again, destroy any city with 30 thousand and above people, rewards of 10 thousand evil points. Take the lollipops of three little kids, rewards of 1 point. If both are not done then -2 points."
"Ptui! You think I'm stupid, if I really destroy a city I'm guaranteed to spawn a squad of medieval paladins full of epic ranks to come and subdue me. At that time I won't be able to spend anything. I'll just kindly be my lollipop bandit."
I've already had enough of being a notorious lich, who says that liches can't be good people? I definitely have to beat this damned system and be an upright good person.
---
---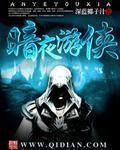 Dark Blue Coconut Milk 106 2018-06-27
10 Negative
9 Neutral
61 Positive
After transmigrating into a weak noble body, Marvin discovered that he was familiar with the world, this was the game he played in his previous life and… Damn! He only had six months before the Great Calamity!
As a former top player, he would obviously fight to save the world… Yeah, no. Time to plan and prepare for the upcoming events, better to use that knowledge to get ahead rather than fight with gods.
Follow Marvin's journey through this new world.
---
---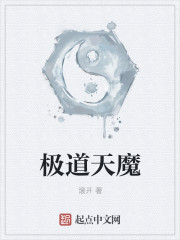 Get Lost 74 2019-10-08
7 Negative
5 Neutral
56 Positive
Demons, devils, ghosts and monsters
Plunge the mortals weak in horrors;
Arms of gods and blades of devils,
Shroud the world in untold evils.
Lu Sheng was an ordinary civil servant in the modern world. After waking from a drunken stupor one day, he found himself trapped in a dangerous world where demons, ghosts and supernatural monsters terrorize the land.
In this world, ordinary mortals live in dark fear and helplessness, without any means to fight against the supernatural.
As Lu Sheng struggles desperately for survival, he stumbles upon a game mod he had designed for a mobile phone app in his previous life. It unexpectedly becomes his special ability, which enables him to instantly level up any skill he learns, albeit at a cost.
Thus, Lu Sheng begins his journey, striving for power beyond the reach of a mortal as he treads the way of the Devil…
---
---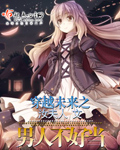 Madam Ru 58 2019-10-08
4 Negative
4 Neutral
47 Positive
After dying from a strange terminal illness, Ling Lan was reborn into a world 10,000 years into the future. Although she dearly wished she could just live a peaceful and uneventful life in her new healthy body, fate had other plans…
Forced to disguise herself as a boy just so she could inherit her deceased father's premium military benefits, Ling Lan's journey to adulthood was full of challenges. After much difficulty, she finally turned sixteen when she could drop the charade. But before she could grasp her newfound freedom to get married and start her own family, a twist of fate results in her being thrown into the Federation's top military boys' school.
With these twists of fate, Ling Lan had little choice but to walk further and further down a path of no return, one of cold and aloof dominance…
---
---