Novels
---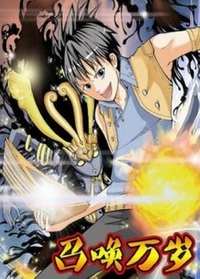 Xia Fei Shuang Jia 916 2015-10-28
39 Negative
58 Neutral
725 Positive
The Soaring Dragon Continent is a world of summons, you can only become strong if you become a summoner! Yue Yang, an average high school boy, was suddenly transported into this world. When he woke up, he was greeted with a lot of worried faces and found out that he had assumed another person's identity. Turns out he's the good-for-nothing third son of the Yue Family, who had just recently drowned himself because of a failed engagement. Unlike the third son of the Yue Family who was useless in summoning, Yue Yang succeeded in making a contract with a summoning grimoire on his first try, even when the other guy failed for the past fifteen years. Others would have a headache making contracts with beasts afterwards, but countless beasts tried to gain favour with Yue Yang instead, acting like a good kid before him.
Yue Yang the brat, however, didn't feel grateful at all: "Scram, Mythical Beasts! Do you think you are cool like that? Go away from me now, I only like beautiful summons!"
Even when royal families approached him for his talents, the shameless brat replied, "I'm not interested in government stuff, I'm only interested in beauties!"
---
---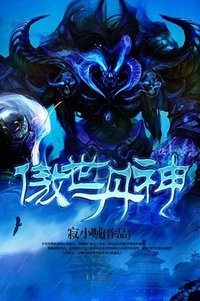 Solitary Little Thief 660 2016-06-15
38 Negative
31 Neutral
436 Positive
Young Chen Xiang had a fateful encounter with a goddess & demoness and received their peerless heritage, divine pulses, ultimate martial arts, and transcendent alchemy techniques, which gave him an easy ride in his journey of cultivation.
When hungry, he refines some spirit pills to eat as snack, when lonely he flirts with the goddesses, when bored he teases those martial artists who came to beg for spirit pills, when tired he let his beautiful wives massage him.
---
---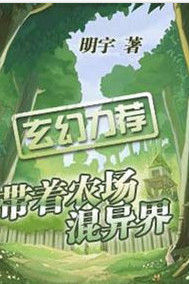 Ming Yu 644 2016-06-06
90 Negative
57 Neutral
480 Positive
A series about a man who awakens in a strange land to find himself in the body of a complete waste of human life. He has to try to help rebuild a family that has fallen to only himself and his few retainers. As the first arc of the story it grows and becomes an epic journey of adapting to new land while crippled by a drug he was forced to ingest as he was banished to a wasteland by the old nobles of the capital after his family sided with the wrong heir to the throne in line for succession.
His only aid in this unfamiliar world is a strange ability that was present when he awoke in his new body. He's got the ability to enter a world that is basically a farming simulation game, except all of the food is usable in the outside world. For someone stuck in a wasteland, only this cheat will help him survive and move forward in this unfamiliar world along with his few loyal retainers as he tries to rebuild a fallen family. Farming, selling crops, trying to find a way forward with a body that's crippled.
Follow the journey of Zhao Hai as he lives his life in a magical world filled with intrigue, farming, business, more farming, and other exciting non farming things, followed by farming and cultivation.
---
---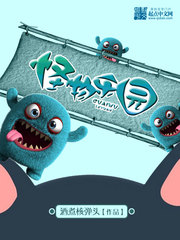 Nuclear Warhead Cooked in Wine 334 2018-10-09
21 Negative
13 Neutral
276 Positive
800 years ago, 3000 dimensional gates opened across the entire world. In that moment, it was as if 3000 different colored eyes opened across the world as hordes of monsters swarmed out of these gates like tears.
Some could destroy city walls with one strike; They had bodies the size of a giant and fed on humans
Some latched onto humans, absorbing their bodies' nutrients and enslaving humans
Some infiltrated the humans' cities, disguising themselves as normal human beings while feeding upon human blood to sustain themselves.
In a night, the Human race fell to the bottom of the food chain.
The world had turned into a paradise for monsters…
---
---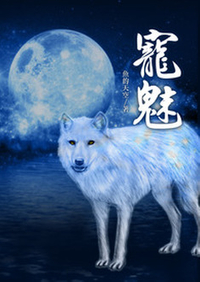 Fish's Sky 203 2017-02-25
12 Negative
9 Neutral
150 Positive
Cloud birds that soar through the blue sky; Terrorblood wolves that roam the wastelands ruthlessly. Dream beasts that dart through the moonlight forests; Ghost kings that dwell on foggy cliffs. Ocean spirit beasts that haunt the depths of the boundless oceans; thousand-eyed treants that stand unyielding on precipitous peaks.
Sword Beetles, Sunset Eagles, Ancient Wood Demons, Chaotic Thunder Sprites, Cursed Demon Fox: Ice… Plants, Beasts, Elementals, Undead, this is the eccentric, variegated, beautiful, and stunning world of soul pets!
Our protagonist, a soul pet trainer, had at first a young, mutated soul pet – a Moonlight Fox. In unending fights, it mutated into the stronger Evil Flamed Six-tailed Demon fox and the even higher leveled Queen Flamed Nine-tailed Firefox!
Under the companionship of this soul pet, he walked on the path to become a king, catching precious and rare soul pets, and never ceasing his endeavor to becoming the very best!
---
---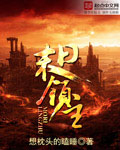 Wishing For A Pillow To Sleep With 199 2017-05-02
10 Negative
19 Neutral
146 Positive
The world had started doomsday, and I struggled for a year, before I died under an enchanted beast's claw. Heaven has given me another chance, back a day before the end happen. Will I be able to change my fate, and that of my loved ones? Now, I will start my journey on becoming the strongest on the planet that the Gods have changed into a game world.
---
---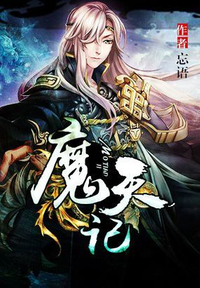 Wang Yu 194 2016-09-04
9 Negative
11 Neutral
134 Positive
Liu Ming, since he was young, lived in a savage prison named Savage Island where the prisoners aren't controlled by any guard or security. When the island sinks due to "mysterious" events, only a handful of people survive – those survivors are then pursued by the government.
On the other hand, two practitioners are worrying about what will happen to them because the young master that they were supposed to protect had died.
What will happen?
---
---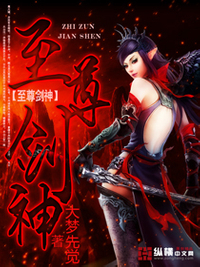 EK Chocolate 149 2016-12-19
15 Negative
9 Neutral
86 Positive
Ye Xing unexpectedly arrived in the Star Continent (Xingchen Dalu), transcending one's mind, a legendary saga starts in the Star Continent, no magic, no battle qi!
A warrior absorbing the stars energy to strengthen the body, astonishing the heavens, smashing the starry skies, stepping on the universe!
Sword qi weaving in the nine heavens, the blade ripping apart the blue skies, precious weapon piercing, star collapsing and breaking to ruins, the Arrow God arises, severing the soul!
An enchanting star descends on the earth encompassing the whole sky.
The Arrow God must not be provoked, wherever you hide, no matter if separated by countless sky, the massive lands, the Arrow God sees and can do his bidding.
Pure genuine immortal, the sword going against the heavens, immeasurable true immortal, the Arrow God is born.
---
---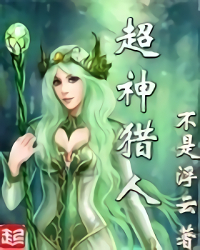 Intransient 126 2017-06-11
7 Negative
6 Neutral
50 Positive
With the sudden announcement of the launch of the holographic virtual network, Chen Mo, a hacker, received a special commission to hack this system in a bid to halt advancement.
To complete his task, he enters GENESIS – the holographic virtual game touted as the most secure – to look for a way to hack it. In his search, he inevitably becomes a terrifying force to behold.
---
---