Novels
---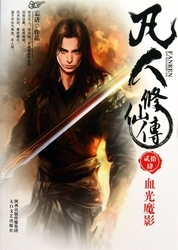 Wang Yu 269 2016-09-05
17 Negative
15 Neutral
211 Positive
A poor and ordinary boy from a village joins a minor sect in Jiang Hu and becomes an Unofficial Disciple by chance. How will Han Li, a commoner by birth, establish a foothold for himself in in his sect? With his mediocre aptitude, how will he successfully traverse the path of cultivation and become an immortal? This is a story of an ordinary mortal who, against all odds, clashes with devilish demons and the ancient celestials in order to find his own path to immortality.
---
---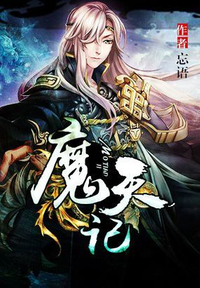 Wang Yu 194 2016-09-04
9 Negative
11 Neutral
134 Positive
Liu Ming, since he was young, lived in a savage prison named Savage Island where the prisoners aren't controlled by any guard or security. When the island sinks due to "mysterious" events, only a handful of people survive – those survivors are then pursued by the government.
On the other hand, two practitioners are worrying about what will happen to them because the young master that they were supposed to protect had died.
What will happen?
---
---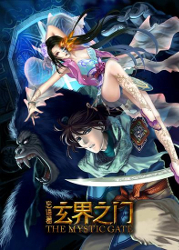 Wang Yu 153 2016-10-05
6 Negative
7 Neutral
89 Positive
A wonder falling down from heaven! A boy possessed by strange blood! Gods tremble! Demons flee! A boy from the land of Dong Zhou. A pink skull as his sworn friend until death. A story of a determined warrior struggling for power. A legend that shakes the galaxy and disturbs the worlds of god, demon and man.
---
---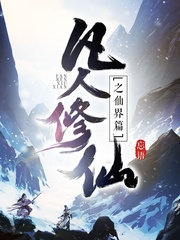 Wang Yu 93 2018-12-24
5 Negative
3 Neutral
68 Positive
(Record of Mortal's Journey to Immortality: Immortal World) – A Mortal's Cultivation Journey to Immortality; the Resurgence of Turbulent Events.
Shuttling through Space and Time; the Reversal of Samsara. Golden Immortals and Supreme Unity Jade Immortals; Great Encompassing Immortals and Dao Ancestors. Three Thousand Great Daos; the Supreme Principles.
(A Record of a Mortal's Journey to Immortality) the Immortal World story. A story of Han Li's conquests in the Immortal World. The eternal legend of a mortal youth's cultivation journey to immortality.
Specifically, this novel can be read and enjoyed by readers as a stand-alone novel without the necessity of reading the prequel. However, those readers who are interested can also read the prequel (A Record of a Mortal's Journey to Immortality) before reading this novel.