Novels
---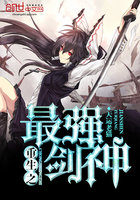 Lucky Cat 1216 2017-11-03
74 Negative
59 Neutral
993 Positive
Starting over once more, he has entered this "living game" again in order to control his own fate.
This time, he will not be controlled by others.
Previously the Level 200 Sword King, he will rise to a higher peak in this life.
Methods to earn money! Dungeon conquering strategies! Legendary Quests! Equipment drop locations! Undiscovered battle techniques!
Even the secrets Beta Testers were unknowledgeable of, he knows of them all.
Massive wars, life advancement, entering Godhood, sword reaching to the peak; a legend of a man becoming a Sword God has begun.
---
---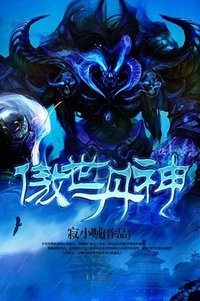 Solitary Little Thief 659 2016-06-15
38 Negative
31 Neutral
436 Positive
Young Chen Xiang had a fateful encounter with a goddess & demoness and received their peerless heritage, divine pulses, ultimate martial arts, and transcendent alchemy techniques, which gave him an easy ride in his journey of cultivation.
When hungry, he refines some spirit pills to eat as snack, when lonely he flirts with the goddesses, when bored he teases those martial artists who came to beg for spirit pills, when tired he let his beautiful wives massage him.
---
---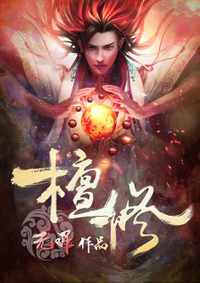 Jing Wu Hen 491 2016-05-14
37 Negative
29 Neutral
407 Positive
In the Province of the Nine Skies, far above the heavens, there exists Nine Galaxies of Astral Rivers made up of countless constellations interwoven together. For Martial Cultivators, they could form an innate link with one of the constellations, awaken their Astral Soul, and transform into a Stellar Martial Cultivator.
Legend has it that, the strongest cultivators in the Province of the Nine Skies, were beings that could open an astral gate every time they advanced into a new realm. Their talent in cultivation was such that they could even establish innate links with constellations that existed in a layer higher than the Nine Layers of Heavens, eventually transforming into the heaven-defying and earth-shattering power known as the War God of the Nine Heavens.
Qin Wentian is the MC of this story. How could a guy, with a broken set of meridians, successfully cultivate? There were countless Stellar Martial Cultivators, as there were countless constellations in the vast starry skies. What he wanted to be, was the brightest constellation of all, shining dazzlingly in the vast starry skies.
---
---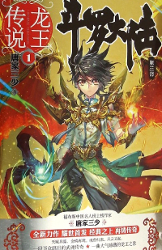 Tang Jia San Shao 482 2016-10-08
19 Negative
21 Neutral
390 Positive
Following the advancement of spirit technology, the humans of Douluo Continent conquered the ocean and discovered two new continents. After being hunted by spirit masters excessively, the spirit beasts are nearly extinct. After countless years of lying dormant, the King of the Spirit Beasts has awakened on the Great Star Dou Forest. It will lead its remaining clansmen in taking vengeance against humanity!
Tang Wu Lin is determined to become a powerful Spirit Master. However, when he awakened his martial spirit, it was actually a…
Incomparable talent. The battle of the Dragon King. The Legend of our Dragon King hereby begins.
---
---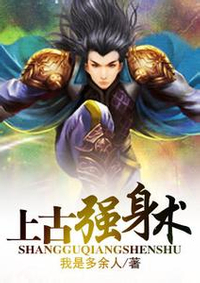 I Am Superfluous 454 2016-04-14
45 Negative
41 Neutral
330 Positive
A human warrior cultivating the Ancient Strengthening Technique has transcended dimensions and arrived on Kyushu. Together with twelve ravishing beauties with looks that were unmatched in their generation, will he be able to stand on the summit of this world? This novel is about the main character, named Qing Shui, who transcended dimensions and arrived in the Kyushu continent. Storms of blood and wind, resulting in corpses and bones strewn about are extremely common here. The young warrior Qing Shui forged ahead in his path to cultivate, using 10 years to train himself, only to seek vengeance for the one who had forsaken his mother! On the road, he had a chance encounter with the cold beauty (ice princess) Shi Qing Zhuang, incurring hatred and vengeance from her fiancée – Situ Bu Fan. After entering the Hundred Miles City, Qing Shui got acquainted with a dignified and beautiful lady named Yu He and other Xian Tian Realm cultivators – After which, he willingly invited tribulation on himself, after killing the young master of the Gong Yang Clan because of Yu He, and was forced into a corner. Luckily for Qing Shui, a lady as beautiful as a celestial maiden named Yi Ye Jian Ge rushed back to save him from afar, following which a bloody battle ensued. Can Qing Shui turn danger into safety, averting disaster? And his relationships with the various beautiful ladies, what will it develop into?
---
---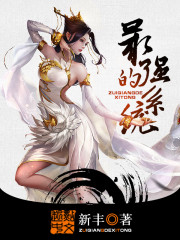 Xinfeng 335 2017-12-24
33 Negative
24 Neutral
292 Positive
There is a type of person, his entire life is a legend.
There is a type of person, awesomeness overflows from his brows.
There is a type of person, his name is Lin Fan.
Everybody: "Lin Fan, I want your babies."
A domineering life of swag and awesomeness, needs no explanation.
---
---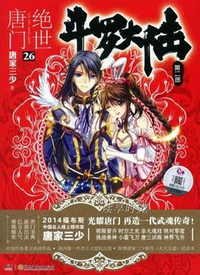 Tang Jia San Shao 324 2016-04-01
15 Negative
10 Neutral
244 Positive
Tang Sect, the most famous martial arts sect of all. By stealing its most secret teachings to fulfill his dreams, Tang San committed an unforgivable crime. With his ambition attained, he hands his legacy to the sect and throws himself from the fearsome "Hell's Peak." But he could have never imagined that this would reincarnate him in another world, one without magic, martial arts, and grudges. A land where only the mystical souls of battle lay. The continent of Douluo. How will Tang San survive in this unknown environment? With a new road to follow, a new legend begins...
---
---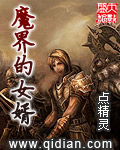 Dianjingling 245 2017-09-12
10 Negative
12 Neutral
169 Positive
Chen Rui an otaku from earth is reborn into a human body in another world, who falls into the legendary evil, brutal world of the devil called Mozu where humans are treated as food. He has to survive while facing horrors of the devil, violent dragons and a variety of power enemies depending on a strange super system chip and his wits. Surrounded by Devil's beauties such as black-bellied Lolita Princess, Cold queens, violent Dragons, Charming poisonous devils …..
Want to live in the Devil's world is hard! Want to live in the Devil's world as a human is harder! Want a human to be the devil's son-in-law is hardest!
Let us see how a small otaku uses the power and strategy step by step starting from an ordinary human to writing a legend as the devil's greatest son-in-law.
---
---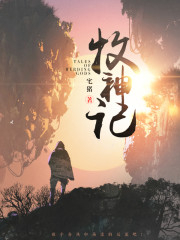 Pig Nerd 200 2018-06-27
10 Negative
7 Neutral
150 Positive
There's an ancient saying in Great Ruins, 'Don't go outside when it's dark.'
In Great Ruins, the disabled elders of Disabled Elderly Village picked up an infant by the riverside and named him Qin Mu, raising him up with blood and sweat. This day, as the night descended and the darkness shrouded Great Ruins, Qin Mu left home…
Become a villain undulating in the spring breeze!
That's what Blind told him.
This is the rise of Qin Mu's road to becoming a villain!
---
---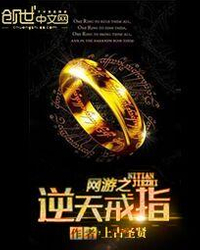 The Ancient Sage 150 2018-01-29
21 Negative
8 Neutral
69 Positive
A heaven-defying ring that allows objects to be brought back from games into reality!
Before 'Dawn' was released, it already obtained the status as the 'second earth'. Jiang Fei, a young teen who loves games came into the world and quickly rose up in power, status and fame. With his unmatched skills, he decimated all foes that oppose him. However, such rise would attract the attention of many, even as he tried to play everything off as low-key, something just don't work out as plan…
"If trying to keep myself away from the spotlight no longer works, then come! Let the world know of my existence!" – Jiang Fei
---
---