Novels
---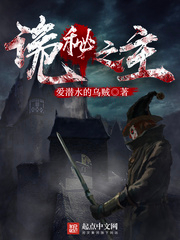 Cuttlefish That Loves Diving 350 2018-12-24
8 Negative
5 Neutral
339 Positive
In the waves of steam and machinery, who could achieve extraordinary? In the fogs of history and darkness, who was whispering? I woke up from the realm of mysteries and opened my eyes to the world.
Firearms, cannons, battleships, airships, and difference machines. Potions, divination, curses, hanged-man, and sealed artifacts… The lights shone brightly, yet the secrets of the world were never far away. This was a legend of the "fool".
---
---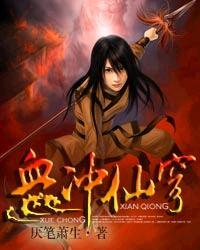 Endless Sea of Clouds 269 2016-02-23
29 Negative
19 Neutral
183 Positive
Just as a gamer found an overpowered skill book called 'Item Upgrade' in the hottest virtual reality role-playing game on Earth, something happened to the game's system, causing his soul to leave his body and go to another dimension. Common sense dictates that he would be born anew then become the greatest overlord of this world by making use of his advanced knowledge. Not in this case! He was already dead. Only some fragments of his soul and that skill book managed to get into that dimension and merge with an ordinary common youngster called Bai Yunfei. This was the enormous Tianhun continent, where humans could be said to have no limits. There was a group of humans here who could cultivate the power of their own souls then control their bodies, the natural elements and even other people's souls with that power! These special beings were called — soul cultivators. Come witness how the several fragments of the dead inter-dimensional traveler's soul and that skill book, which was not governed by the laws of this plane, were going to help Bai Yunfei become a legendary soul cultivator and craftsman!
---
---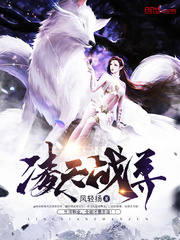 Feng Qinyang 205 2019-10-08
16 Negative
8 Neutral
106 Positive
Earth's top weapon specialist's soul crossed over to an alternate world, merged with Rebirth Martial Emperor's memories, cultivating Nine Dragons War Sovereign Technique, sweeping through all opposition with invincible might!
Able to refine medicine, capable of crafting weapons, and knows the art of inscription….
Being skilled in all professions is the way of kings!
---
---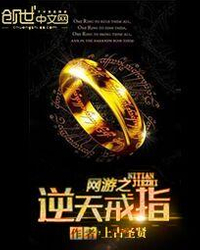 The Ancient Sage 150 2018-01-29
21 Negative
8 Neutral
69 Positive
A heaven-defying ring that allows objects to be brought back from games into reality!
Before 'Dawn' was released, it already obtained the status as the 'second earth'. Jiang Fei, a young teen who loves games came into the world and quickly rose up in power, status and fame. With his unmatched skills, he decimated all foes that oppose him. However, such rise would attract the attention of many, even as he tried to play everything off as low-key, something just don't work out as plan…
"If trying to keep myself away from the spotlight no longer works, then come! Let the world know of my existence!" – Jiang Fei
---
---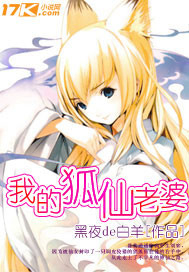 Ram de Night 137 2017-11-16
17 Negative
9 Neutral
71 Positive
Humanoid beast? Ahem…. Humanoid beast….
Because a female immortal sealed a mischievous and sly fox spirit into his right hand, ordinary senior high school student Liu Yi henceforth began his extraordinary journey as a immortal practitioner.
The fox spirit said:
"The prettiest girls in the class, the daughters of rich families, the evil female cult members, the beautiful women in the world of immortals? All these beauties are no longer a dream!
Come, become an immortal and even a diaosi could counterattack!
Come, become an immortal and kill all of the tall, rich and handsome!
Come, become an immortal and capture all the beauties!"
"Liu Yi, I said to capture all the beauties; not to capture me! Hey! Stop!"
---
---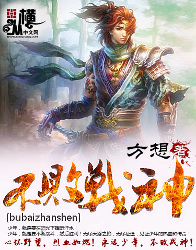 Fang Xiang 115 2016-10-08
6 Negative
15 Neutral
65 Positive
Youth, is meant to be used to shed sweat under the sun!
Youth, is to continuously engage in battles, and secure the win!
The endless journey on Heaven's Road, an endless expedition, a testimony of a hot-blooded youth's legend!
A dream every man harbors, with the ignition of the blood! Forever young, Undefeated God of War!
---
---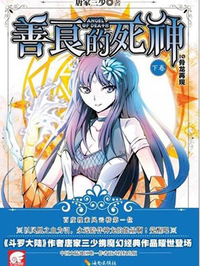 Tang Jia San Shao 114 2017-04-08
9 Negative
6 Neutral
65 Positive
Growing up in a thief's den, Ah Dai remained innocent and kind. During one of his thieving runs, he was caught by a powerful alchemist, Ge Li Si, who took him along for his own reasons. Ah Dai's life was forever changed.
Fate lead him to save the number one assassin from the Continent. In order to bring about his revenge, the King of Assassins forcefully brought Ah Dai to a secluded town, and passed on his life's learnings to him. Following an assassin, will Ah Dai become a demon?
Blood sun high in the heavens, Evil will be born. Blood rain across the world, Calamity shall come.
Thousand-year destruction to befall the Continent, Who is the Savior?
The melding of Kindness and Evil, The fusing of Light and Dark.
With the Phoenix's Blood as guide, Pass all obstacles. With the Dragon's Blood as bond, Love through eternity.
---
---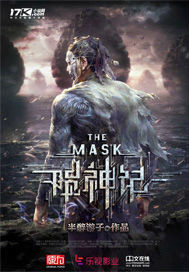 Half-Drunk Wanderer 71 2017-12-06
10 Negative
5 Neutral
59 Positive
This is a world of nirvanic rebirth, a strange fantasy world. This is a world of strong faith yet it is collapsing. A seemingly mediocre teenager, carrying a heavenly shocking secret. He rose from the very bottom, wandering between the thin line and the edge of life and death. With his wild and hot blooded nature, he chose to explore the truth of human civilisation's destruction on Earth. After experiencing a series of unimaginable risks and bumbling on the road to maturity, the ultimate truth lies within the secret behind God Wars. This is how a hot-blooded yet shocking story begins to unfold.
---
---