Novels
---
Crazy Moe 338 2018-08-16
19 Negative
20 Neutral
248 Positive
Meridian broken, and can't practice cultivation? It doesn't matter! There is crazy leveling system. Complete tasks, kill monsters, swallow others spiritual power, refine pill medicine, or engraving great array, and you can gain experience!
Experience value too low? No fear, I have double experience card, ten times experience card! The experience value EXPLODES, and level RISES!
What genius, what great family young master, what imperial prince, no matter how monstrous talented, to face this crazy leveling, all are left far behind!
"Oh, have I leveled up again?" Yi Tianyun woke up and found himself leveling up again...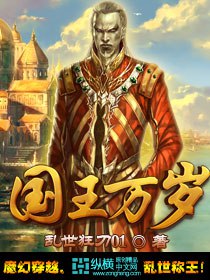 Mad Blade During Troubled Times 338 2016-05-07
52 Negative
35 Neutral
304 Positive
An ordinary student accidentally traveled into an other universe and became the king of a small kingdom. He had gotten a "Cheating Code" of life and was able to complete something extraordinary. This is the story about a king that was able to conquer continents and leave behind him an ultimate legend that will be recited between every generation to come.
---
---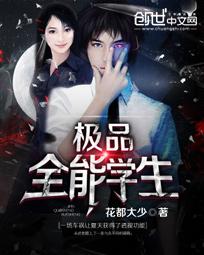 Huadou Dashao 333 2017-04-21
56 Negative
21 Neutral
224 Positive
"A single accident changed my life."
The car accident gave Xia Tian X-ray Vision like power, since then he had set foot on a different path.
All kinds of adventures started to come in succession…
To score full marks on an exam, to play music, to win a basketball game, to be talented in swimming, to be healthy.
"Am I supposed to choose just one??"….
"No! I will be an all rounder!!"
The number one beauty of the school takes the initiative, the overbearing female chairman will become my intimate older sister, Cute little girls (Lolis) will want me to be their intimate older brother…
---
---
Xi Chuang Bai 331 2018-02-19
13 Negative
8 Neutral
223 Positive
500 years ago, Chen Xi was swallowed by the space crack and was transmigrated to cultivation world.
500 years later, he re-enters Earth after suffering countless hardships to discover that on Earth only five years have passed!
Wait!
Whose child is that at my home? Why is she calling me Papa?
Looking at his cute daughter Chen Xi has decided…he would be stay-at-home dad! Don't want to become the king or Immortal Emperor…what he wants to be is the best dad!
---
---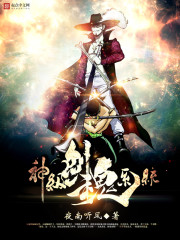 Ye Nan Ting Feng 330 2018-01-29
18 Negative
18 Neutral
326 Positive
All Things of this World, Turn to Ashes, Flowing Blade-like Flame!
Crossing over to the world of pirates, in the era of pirates, the Roja from eleven years ago obtained a Sword Soul system that lets him strengthen infinitely and extract various kinds of skills.
Flowing Blade-like Flame (Ryūjin Jakka) , Mirror Flower, Water Moon (Kyoka Suigetsu), Moon Fang Heaven-Piercer (Getsuga Tensho), Thousand Cherry Blossoms (Senbonzakura)……
"If this sword descend, you may be roasted to death." Roja looked at Akainu in front of him and seriously said.
---
---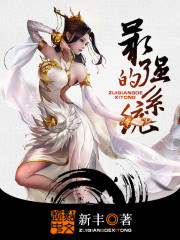 Xinfeng 320 2017-12-24
30 Negative
22 Neutral
284 Positive
There is a type of person, his entire life is a legend.
There is a type of person, awesomeness overflows from his brows.
There is a type of person, his name is Lin Fan.
Everybody: "Lin Fan, I want your babies."
A domineering life of swag and awesomeness, needs no explanation.
---
---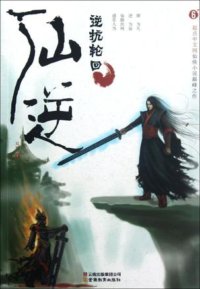 Er Gen 319 2016-03-04
18 Negative
12 Neutral
265 Positive
Wang Lin is a very smart boy with loving parents. Although him and his parents are shunned by the rest of their relatives, his parents always held high hopes that he will one day become someone great. One day, Wang Lin suddenly gained the chance to walk the path of an immortal, but found that he only had mediocre talent at best. Watch Wang Lin as he breaks through his lack of talent and walks the path towards becoming a real immortal!
---
---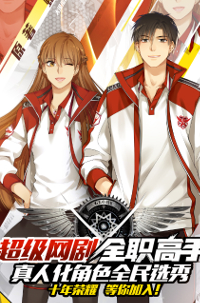 Butterfly Blue 314 2016-11-28
16 Negative
5 Neutral
225 Positive
In the online game Glory, Ye Xiu is regarded as a textbook and a top-tier pro-player. However, due to a myriad reasons, he is kicked from the team. After leaving the professional scene, he finds work in an Internet Cafe as a manager. When Glory launches its tenth server, he who possesses ten years of gaming experience once again throws himself into the game. Bringing with him the memories of his past and an incomplete, self-made weapon, his return along the road to the summit begins!
After fighting and scheming, who snatched away my glory? Under the tossing of the wind and rain, my dreams shall still appear as though they had never been shattered. In all its splendor, the path shall never be lost. Before the gazes of millions, this is where I return!
---
---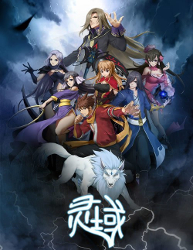 Ni Cang Tian 313 2016-10-08
32 Negative
17 Neutral
237 Positive
Thirty thousand years ago, the Heaven Fighting Race who called themselves "Gods" invaded the Spirit Realm. Hundreds of races rose up in resistance, but ultimately suffered a crushing defeat. The Human Race was the first to concede, and the rest of the Hundred Races soon followed in succession.
During the subsequent ten thousand years, all of the races were enslaved by the Heaven Fighting Race. They were cruelly treated, and lived beneath the shadow of terror.
The Heaven Fighting Race's march of conquest did not stop there. With the Spirit Realm as the starting point, they invaded other secret dimensions, and spread war to all corners of existence. After greatly exhausting their combat strength, they were finally defeated by the Hundred Races who took advantage of this opportunity. With no other choice, they fled to the starry skies outside the realm.
Thirty thousand years later, in an era where the Heaven Fighting Race has already faded to become ancient legend, an amnesiac youth possessing the Heaven Fighting Race's bloodline is being fostered in an insignificant household. Whilst struggling to live on, he silently awaits the day of the bloodline's awakening.
---
---
August Eagle 313 2017-03-08
16 Negative
12 Neutral
340 Positive
He time-traveled and got a system but Lin Feng's pressure is as big as a mountain.
System main quest: Ling Feng creates a school, establishing history's number 1 sect, Ling Feng himself becoming the number 1 founder.
And so to become history's number 1 founder Lin Feng started to work hard.
"Your name is Shi Tianhao? Natural born supreme king but it was stolen by your cousin. Now being raised in a little village your father placed you in? Come come come, come with master, we'll let those people know that justice that is owed must be returned!"
"Your name is Xiao Yan? A genius in the past, now a loser. Your fiance even came over and humiliated you by breaking off the engagement? Come come come, come with master, we'll let that brat know the meaning of don't bully a youngster because he's poor!"
"Your name is Zhu Yi? The bastard son of a marquis, suppressed by your father. Your mother was the previous saint but she was killed? Come come come, come with master, we'll let your dad know the meaning of the world is big, fists are… no, reason is the biggest!"
---
---