Novels
---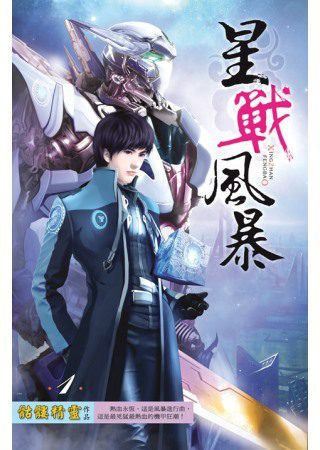 Skeleton Wizard 62 2016-08-23
9 Negative
7 Neutral
66 Positive
In a distant future, the empires of mankind span the galaxy, and glorious Earth has devolved into a peripheral backwater.
In Shanjing city in the Asian region, Wang Zheng's dreams of becoming a mech pilot are crushed when his college entrance exam genetic score turns out a pathetic twenty eight, barely above an animal.
To make things worse, people get the impression he attempted suicide after being rejected by the campus beauty.
Then the closest thing to a family he has, the old man in the book store across the road, goes missing, leaving him only a mysterious birthday present.
---
Cultivation
Treasure
Ruthless Protagonist
Genius Protagonist
Magic
Martial Arts
Spiritual Power
Poverty Childhood
Underestimated Protagonist
War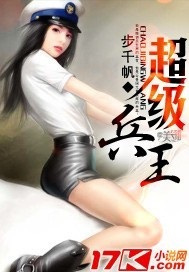 Bu Qian Fan 62 2016-12-09
11 Negative
2 Neutral
47 Positive
He is the ruler of the mercenary realm, an overlord that gives headaches to the leaders of any country! For the sake of his friends, he's willing to sacrifice himself; for the sake of his family, he does not hesitate to spill blood! He is a dragon, one that soars above even the highest of heavens. He's a power that advances triumphantly through unstable situations, stirring up both the winds and the waters.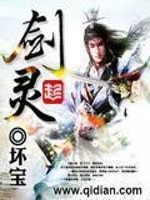 Evil Treasure 62 2016-12-20
10 Negative
6 Neutral
67 Positive
In the Sky Sword Continent there are thousands of sects and strong cultivators as common as trees. In order to prevent his older sister from being forcefully married off, Lu Xuan had no choice to but to unceasingly cultivate and enter a sect to ask for a favor. By chance, a sword-shaped crystal of mysterious origins entered into Lu Xuan's body, containing countless top-class martial skills, powerful martial arts, and everything you could wish for! A martial legend starts here…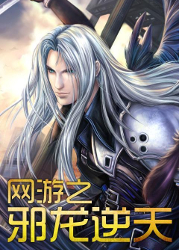 Mars Gravity 61 2016-11-08
20 Negative
3 Neutral
64 Positive
Defiance of natural order of a single young Dragon soul.
The main character was the number one player in the previous VRMMO's, with his superhuman arrogance (which would make even the worst young master blush), charisma and strength he will give a new VR game a try, to once again become the best!
But all doesn't go as expected, as because of a bug in the game he goes into the game world without his starting class….
And this begins his journey towards reaching the peak of the game?
or will it totally go the other way?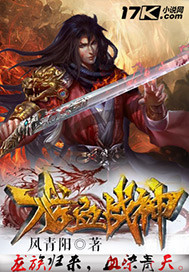 Feng Qing Yang 60 2016-07-27
5 Negative
6 Neutral
47 Positive
In the ancient centuries of the yonder past, the heavens and the earth was rent, and in Long Ji Continent a tribe of dragons ruled supreme. But now, the dragons are extinct, and with a mysterious catastrophe descending, the fate of the world is at stake!
A teenager named Long Chen takes on the legacy of his father, chases after the mystery behind the sudden extinction of the dragons. In a lucky coincidence, he becomes the first ancient dragon warrior in an eon, with the responsibility to uphold the dragon tribe's honor and the command of all dragons under heaven.
With the most passionate battles, heart-moving tender scenes, brutal slaughters, and filled with the majesty of dragons. On the advent of the catastrophe, millions upon millions of dragons descend upon the world again, bringing the world to the brink of an era of war.
For he of the ancient dragon tribe, is willing to paint the sky with blood, if only for the bonds of brotherhood; with a wave of the hand to reverse the flow of the galaxy, for a goddess worthy of praise; will pull the gods down from their celestial pedestal, sunder the heavens, for the good of all living things under the sky!
---
Cultivation
Ancient Era
Treasure
Unique Body
Revenge
Ruthless Protagonist
Mysterious Origins
Genius Protagonist
Mystical Parents
Sword User
Martial Arts
Spiritual Power
Tragic Protagonist
Poverty Childhood
Friendship
Underestimated Protagonist
War
Child to Adult
Mass Murder
Fortuitous Event
Higher Realms
Acquisitive Protagonist
Clans/Sects
Immortals
Rascal Protagonist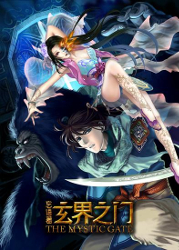 Wang Yu 60 2016-10-05
5 Negative
3 Neutral
50 Positive
A wonder falling down from heaven! A boy possessed by strange blood! Gods tremble! Demons flee! A boy from the land of Dong Zhou. A pink skull as his sworn friend until death. A story of a determined warrior struggling for power. A legend that shakes the galaxy and disturbs the worlds of god, demon and man.
Keai Neinei 60 2017-02-18
16 Negative
6 Neutral
57 Positive
Otaku Lin Fei crossed over to a new world…
Rare and exotic medicinal pellets? I eat them like snacks…
Powerful martial art secret instruction manuals? I can sell them like newspaper bundles…
What..You're an absolute genius? I wreck geniuses like you for a living…
Why am I so powerful?
It's because I have leveling system version 1.0!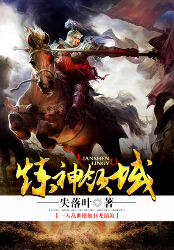 Shi Luo Ye 58 2016-10-05
5 Negative
8 Neutral
49 Positive
Lin Mu Yu is one of the top players in Conquest the game before Destiny. He decides to delete his account due to a promise with his father.
Before he deletes his account he sells of all of his equipment and deletes all of his skills. After deleting his account he suddenly gets his deletion overwritten by a mysterious source and ends up getting trapped in the game itself.
Without anything except for 3 of his skill how will he survive?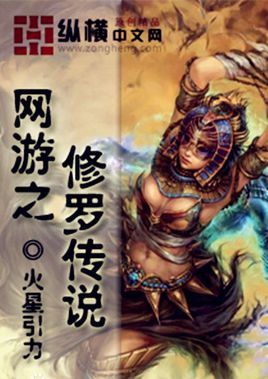 Mars Gravity 58 2017-02-18
3 Negative
4 Neutral
59 Positive
Asura – proud, warlike, cruel, heartless.
A young adult with a mysterious background follows his father's prophecy and enters the world of <>, somehow managing to inherit the XuanYang sword, and also unexpectedly obtaining the hidden class Asura.
Following the tracks of both virtual and reality he gradually discovers a secret hidden for the past billion years.
Asura, the class that used to shake the lands has now completely disappeared. He must now go on a journey to find the true meaning of Asura—until the day he transforms and becomes one with Asura.
Kindhearted Bee 57 2016-12-23
8 Negative
4 Neutral
56 Positive
He has been abandoned by his clan.
He has been considered waste from his childhood but he is a "Peerless Genius".
His father with the help of another person has sealed his Dantian to stop him exposing his exceptional talent but after his rebirth, he becomes the most dazzling star of the continent. However he faces crisis and difficulties as his Dao goes against the Heaven's will.
Overcoming everything, eventually he achieves the highest boundary "The God of War"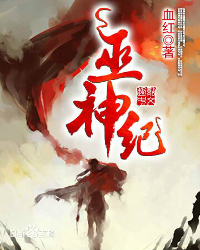 Blood Red 56 2016-09-13
22 Negative
7 Neutral
54 Positive
Long ago, there were people who stood upon the earth with their heads held high. They never bowed to anyone because of their indomitable spirit. They were capable of controlling wind and lightning, and conquering dragons and serpents. They seemed strong enough to split the earth and shatter the stars with their fists. They traveled throughout the land and called themselves Magi. Eventually, one of them would become a Supreme Magus! These men are the ancestors of human beings. Their blood is what we all share today.
Qing Long is the former strongest man in the world. He traveled through space and time and was reborn as Ji Hao in the Fire Crow Clan of the Southern Wasteland. It's a complicated world. Forces from both inside and outside of the clan want this young and talented boy to die. Under great pressure, Ji Hao makes a deal with a mysterious man, who resides in his spiritual space, never showing his real face. He gains two drops of blood from a dragon and phoenix. Afterwards, Ji Hao becomes increasingly more powerful.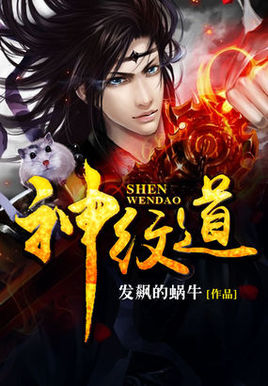 Mad Snail 55 2016-07-16
5 Negative
2 Neutral
48 Positive
The formless ancient world was infested with despicable demons. They hunted and feasted on mankind, keeping the human civilization constantly in a weak and suppressed state.
During the first known year, a magical mountain descended into the world from the realm of the Gods. Carved on this enormous mountain was a message: 'Heaven Prevails'…
After the Grand Descent, a name that was given to the descending of the mountain, the Three Great Sages made their ways to Mystic Mountain where they learned to harvest what we now call magic, establishing the Mystic Cults and eighty-one sacred shrines to help aid mankind with the cult's mystic powers against the eternal fight to the death with demons.
---
Cultivation
Ancient Era
Time Travel
Treasure
Revenge
Ruthless Protagonist
Demons
Gods
Martial Arts
Spiritual Power
Underestimated Protagonist
War
Fortuitous Event
Clans/Sects
Immortals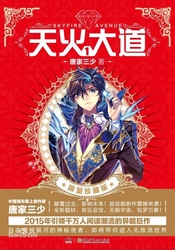 Tang Jia San Shao 55 2016-08-09
3 Negative
2 Neutral
54 Positive
Skyfire Avenue is a street that is 2048 meters long. There are 168 stores here, and each of the store owners is an extremely powerful adept. The Avenue does not permit any vehicles or any robots to pass through it, much less mecha. Even the patrolling police must move about on foot. This is because this is a street for pedestrians, a lane for nobles, hidden away within this high technology world. Lan Jue, the greatest of the mercenaries, code-named 'Zeus', has secluded himself here in Skyfire Avenue after the death of his wife. The name of his shop is "Zeus' Jewelry Store", and here in Skyfire Avenue, he has been given the title, Jewel Master.
---
Cultivation
Treasure
Academy
Revenge
Ruthless Protagonist
Mysterious Origins
Martial Arts
Friendship
Underestimated Protagonist
War
Rivalry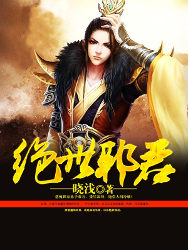 Shallow Dawn 55 2016-10-05
21 Negative
4 Neutral
38 Positive
Unhindered in the Demon Domain, the king is solitary!
In the world where immortals and demons strive, a good natured fellow sought the Demon Dao in search of justice.
At the end of his journey, he had eventually become this generation's Heavenly Demon Emperor.
Although I am not fond of slaughter, I do not dislike it!
Desiring to see the Demon World, this is how I strive, this is how I become the Peerless Demonic Lord!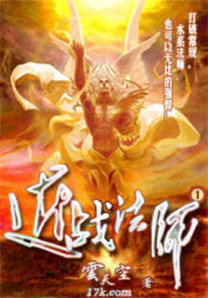 Cloud Sky 53 2016-02-14
30 Negative
5 Neutral
36 Positive
A young boy genius, Suo Jia, is a water mage who dreams of being a warrior travelling the great and dangerous trade routes to find his lost father that set off on them before Suo Jia was born. Having to look after his sick mother, Suo Jia manages to find a way to solve all their problems, as well as make a name for himself. He gathers nobility, vast wealth, items of great power, knowledge lost to the ages, and exceptionally talented females around him as he plots and plans – preparing to set off on an epic journey that will go down in history as a new legend. However, will others that depend on his powers so much be willing to let him go on such a dangerous journey so easily?
---
Harem
Cultivation
Treasure
Academy
Revenge
Ruthless Protagonist
Genius Protagonist
Childhood Friends
Handsome Protagonist
Alchemy
Magic
Martial Arts
Spiritual Power
Poverty Childhood
Bullied Protagonist
Underestimated Protagonist
Fortuitous Event
Clans/Sects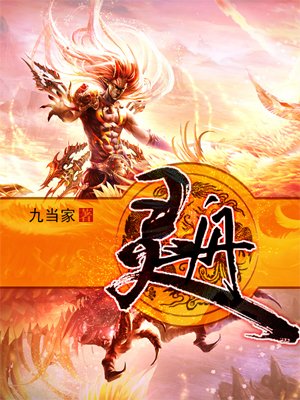 Jiu Dang Jia 53 2016-11-20
15 Negative
6 Neutral
52 Positive
Spirit Vessel takes place in a mysterious world. There are cultivators rebelling against the heavens and beautiful elegant women with endless grace. There are peerless experts reincarnating into the world and formidable ancient beasts. Beneath the earth is the Yellow Springs; above the heavens many saintly palaces float. And there are the seven spirit vessels.
Don't forget about the heroic man with an indomitable will, Feng Fei Yun. This Demon Phoenix Emperor will take you through a wondrous story with dramatic and gripping tales.
Even if I die to a poisoned rose, I would still choose love.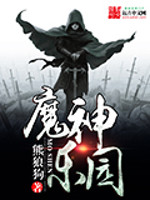 Bear Wolfdog 53 2016-12-23
7 Negative
0 Neutral
60 Positive
"Obtaining the topmost degree of talent in sword arts in the world requires giving up 72 years of lifespan, which leaves you with only five more years of your life. At the same time, you will never be able to feel love, kinship, and friendship, and you'll end up leading a lonely life until your death, unable to procreate, or to have any descendants.
"From now onwards, everything related to happiness in the human world shall no longer be of your concern. Are you willing to accept this?"
"Hahahaha, I'm already alone bereft of all support, my hopes dashed to pieces, shouldering only absolutely irreconcilable grudge and hatred, why would I disagree? Why would I not want it? I couldn't ask for anything better!!"
His sword sweeps across the Divine Continent for seven days and nights, moving 90,000 miles through the starry skies, unhindered.
He slays saints and buddhas in Heaven, slaughters demons and devils in Hell, sweeping away all the grievances in his heart.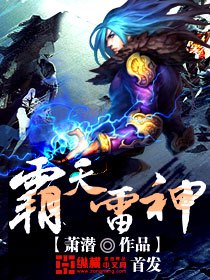 Xiao Qian 53 2017-01-13
17 Negative
10 Neutral
65 Positive
After being transported to another world, Lei XinFeng must struggle to survive. His village is settled in a forest, far away from any major cities.
The simple hunter's life is the norm. The village struggles every year to gather enough food in summer to store for winter.
However, this world is not as simple as it seems. After just turning 16 years old, his grandpa is ready to begin Lei XinFeng's LunLi training.
Just what is Lunli, and what past did his grandpa have? Will the new training help improve his current life, and what obstacles will the coming winter bring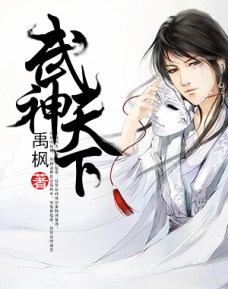 Yu Feng 52 2017-02-03
17 Negative
5 Neutral
71 Positive
From a small town at the edge of the mountains, a youth cultivated from the mysterious ancient stone tablet, sweeping the Nine Prefectures where empires are built and mysteries within the desolate lands.
Seizing fortune and going against fate to create his own heaven and earth.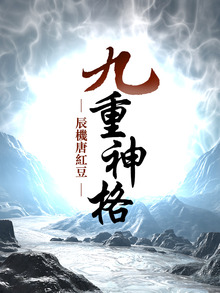 Chen Ji Tang Hong Dou 51 2016-03-30
7 Negative
5 Neutral
34 Positive
It's a trend to take your grandfather along with you when passing through to another world, but we have kind of been cheated—have *you ever experienced buy one get eight free? Hong Xiaobao: "This opponent is a bit formidable. All you old-timers, hurry up and save me please! If you don't appear, then this prince is going to get angry!" Demon Emperor Meng Xianji: "Mockers, kill! Those who defy me, kill! Strong people, eat! Valuable treasures and materials, eat! Good equipment, steal!" Wine God Xiao Sanshao: "Why must you be so brutal? If there's something wrong, can we not just all sit down and have a nice chat? I'll teach you how to taste wine, youngster!" Medicine Immortal Tian Can: "You guys chat first. My condition today isn't very good, so I'll go rest first…. If you want to concoct some medicine, tell me after I wake up…." Godly Craftsman Xi Hong: "Didn't I just upgrade your equipment yesterday? What are you afraid of? Attack, youngster! Isn't that right, Chen Nan?" Formation Spirit Chen Nan: "En…. How about you go ask Mao Yue." Beast Emperor Mao Yue: "Today's sunshine is too bright. I'm recalling that cat of mine who died because of menstrual pain…." Hong Xiaobao: "Can you guys not be so misleading?"
---
Cultivation
Ancient Era
Treasure
Revenge
Ruthless Protagonist
Arranged Marriage
Mysterious Origins
Demons
Gods
Alchemy
Crafting
Magic
Martial Arts
Spiritual Power
Good Teacher
Underestimated Protagonist
Fortuitous Event
Clans/Sects
Immortals