Novels
---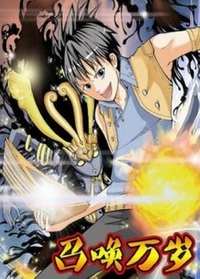 Xia Fei Shuang Jia 916 2015-10-28
39 Negative
58 Neutral
727 Positive
The Soaring Dragon Continent is a world of summons, you can only become strong if you become a summoner! Yue Yang, an average high school boy, was suddenly transported into this world. When he woke up, he was greeted with a lot of worried faces and found out that he had assumed another person's identity. Turns out he's the good-for-nothing third son of the Yue Family, who had just recently drowned himself because of a failed engagement. Unlike the third son of the Yue Family who was useless in summoning, Yue Yang succeeded in making a contract with a summoning grimoire on his first try, even when the other guy failed for the past fifteen years. Others would have a headache making contracts with beasts afterwards, but countless beasts tried to gain favour with Yue Yang instead, acting like a good kid before him.
Yue Yang the brat, however, didn't feel grateful at all: "Scram, Mythical Beasts! Do you think you are cool like that? Go away from me now, I only like beautiful summons!"
Even when royal families approached him for his talents, the shameless brat replied, "I'm not interested in government stuff, I'm only interested in beauties!"
---
---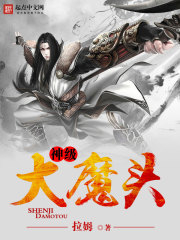 Lamu 864 2018-02-10
37 Negative
16 Neutral
770 Positive
Passerby 1: "Xia Ping!!!! You robbed my martial arts, snatched my immortality and even took my fiancee bastard, you and I aren't over."
Passerby 2: "He's martial arts scum."
Passerby 3: "Demon! Ugh, even childrens' lollipop weren't spared. "
Martial artists of Yan Huang couldn't help but dream about breaking Xia Ping bones into a million pieces and drink his blood.
Xia Ping stroking his chin: "System with so many hate points, which holy immortal or peerless martial arts, or heavenly artifacts should I choose."
---
---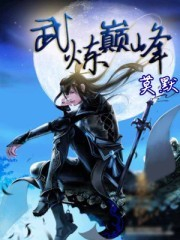 Momo 828 2016-05-26
32 Negative
36 Neutral
530 Positive
The journey to the martial peak is a lonely, solitary and long one. In the face of adversity, you must survive and remain unyielding. Only then can you break through and and continue on your journey to become the strongest. Sky Tower tests its disciples in the harshest ways to prepare them for this journey. One day the lowly sweeper Kai Yang managed to obtain a black book, setting him on the road to the peak of the martials world.
---
---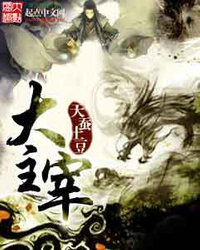 Tian Can Tu Dou 784 2015-10-19
41 Negative
33 Neutral
673 Positive
The Great Thousand World. It is a place where numerous planes intersect, a place where many clans live and a place where a group of lords assemble. The Heavenly Sovereigns appear one by one from the Lower Planes and they will all display a legend that others would desire as they pursue the road of being a ruler in this boundless world.
In the Endless Fire Territory that the Flame Emperor controls, thousands of fire blazes through the heavens.
Inside the Martial Realm, the power of the Martial Ancestor frightens the heaven and the earth.
At the West Heaven Temple, the might of the Emperor of a Hundred Battles is absolute.
In the Northern Desolate Hill, a place filled with thousands of graves, the Immortal Owner rules the world.
A boy from the Northern Spiritual Realm comes out, riding on a Nine Netherworld Bird, as he charges into the brilliant and diverse world. Just who can rule over their destiny of their path on becoming a Great Ruler? In the Great Thousand World, many strive to become a Great Ruler.
---
---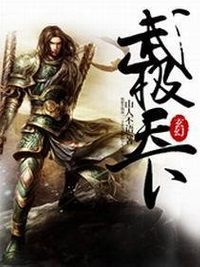 Cocooned Cow 741 2016-04-01
34 Negative
28 Neutral
684 Positive
Lin Ming, a talented man for martial arts wanted to audition for Tian Yun Wu Fu with a girl named Lan Yunyue, she was his childhood friend since young and they both have a small crush on each other. But on the day of audition, Lan Yunyue did not come, which left Lin Ming in curiosity. He later found out that a guy who is rich and talented, named Zhu Yan helped Lan Yunyue.
---
---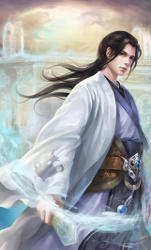 Er Gen 738 2015-10-19
54 Negative
31 Neutral
751 Positive
"What I want, the Heavens shall not lack! "
"What I don't want, had better not exist in the Heavens!"
This is a story which originates between the Eighth and Ninth Mountains, the world in which the strong prey upon the weak.
"My Name is Meng Hao! The Ninth Generation Demon Sealer, I shall seal the Heavens!"
---
---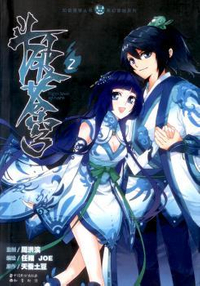 Tian Can Tu Dou 717 2015-12-14
36 Negative
23 Neutral
603 Positive
In a land where no magic is present. A land where the strong makes the rules and weak has to obey. A land filled with alluring treasures and beauty yet also filled with unforeseen danger. Xiao Yan, who has shown talents none had seen in decades, suddenly three years ago lost everything, his powers, his reputation, and his promise to his mother. What sorcery has caused him to lose all of his powers? And why has his fiancee suddenly shown up?
---
---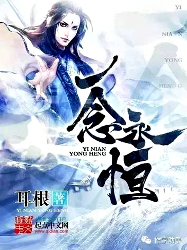 Er Gen 708 2016-09-13
53 Negative
26 Neutral
751 Positive
With a thought, the ocean shifted.
With a thought, the fields moved.
With a thought, a thousand demons slain.
With a thought, a thousand gods fell.
My thought is … Eternity.
---
---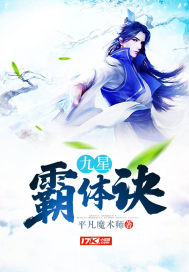 Ordinary Magician 702 2019-10-08
35 Negative
45 Neutral
605 Positive
Long Chen, a crippled youth who cannot cultivate, is constantly targeted and bullied by his fellow noble heirs. After a particularly vicious beating, he wakes up and realizes a Pill God's soul has somehow merged with him, giving him some additional memories. Within those memories is the mysterious Nine Star Hegemon Body Art, a cultivation technique that even he can train in, but whose secrets and origin are still a mystery to him. Relying on his improved instincts as he finally begins to cultivate, he realizes a huge conspiracy is underfoot within the Phoenix Cry Empire, one involving his father, members of the imperial family, and even the Emperor himself.
In order to solve the mysteries around him, he must rely on his new alchemy techniques and the powerful but baffling Nine Star Hegemon Body Art. Countless enemies block him as he attempts to climb to the peak of the cultivation world.
Fate destined him to be only a chess piece, but he would not bow to the will of the Heavens.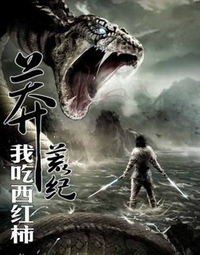 I Eat Tomatoes 698 2015-12-14
28 Negative
26 Neutral
673 Positive
Fate had never been kind to Ji Ning. Wracked by illnesses and infirm his entire life on Earth, Ji Ning knew early on that he would die as a teenager. What he didn't know was that there really was such a thing as life after death and that the multiverse was a far larger place than he thought.
A lucky twist of fate meant that Ji Ning was reborn into a world of Immortals and monsters, of Ki Refiners and powerful Fiendgods, a world where Dynasties lasted for millions of years. A world which is both greater… and yet also smaller… than he ever could imagine. He would have the opportunity to join them, and in this life, Ji Ning swore to himself, he would never let himself be weak again! The Era he was born into was a Desolate one, but Ji Ning would make it his era.
---
---