Novels
---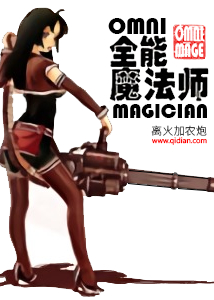 Lí Huǒ Jiā Nóng Pào 55 2016-12-23
6 Negative
8 Neutral
67 Positive
"Magic, can be activated like a computer program in this world!" Top hacker Ye Chui astonishingly discovered after being reborn in another world.
Mastering the programming language allows you to develop all sorts of programs and so mastering the magic language allows you to release all sorts of spells!
With his experience and intuition as the top hacker, he shall be omnipotent! Specialist Realm? Divine Realm? Profound Realm? These are nothing!
Water, Fire, Lightning, Wind, Earth, Spatial, Dark, Light. With all kinds of magic elements at his disposal, he is the Omni-Magician unprecedented in history!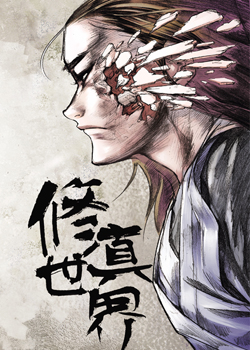 Fang Xiang 54 2016-12-11
5 Negative
1 Neutral
71 Positive
World of Cultivation is the tale of a disgruntled young man and his quest to be the best farmer he can be, at least if it wasn't for those annoying people who keep getting in the way of his pursuit of agricultural excellence.
Will conspiring forces turn him into a sword cultivator, or will he manage to throw off the shackles of fate and grow the best darn crops in the sect? Those air-headed cultivators dream of too much nonsense and don't know how to live properly, they need to get a real job to earn some jingshi for a living like a normal person.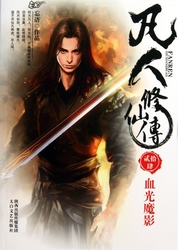 Wang Yu 53 2016-09-05
3 Negative
3 Neutral
58 Positive
A poor and ordinary boy from a village joins a minor sect in Jiang Hu and becomes an Unofficial Disciple by chance. How will Han Li, a commoner by birth, establish a foothold for himself in in his sect? With his mediocre aptitude, how will he successfully traverse the path of cultivation and become an immortal? This is a story of an ordinary mortal who, against all odds, clashes with devilish demons and the ancient celestials in order to find his own path to immortality.
---
Cultivation
Ancient Era
Treasure
Unique Body
Revenge
Ruthless Protagonist
Alchemy
Philosophical
Martial Arts
Spiritual Power
Poverty Childhood
Underestimated Protagonist
War
Fortuitous Event
Higher Realms
Acquisitive Protagonist
Clans/Sects
Immortals
Rascal Protagonist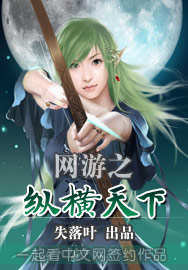 Lost Leaf 51 2016-08-17
4 Negative
5 Neutral
41 Positive
Initially I am just another ordinary gamer. I often wondered how my novice skills compare with real masters, the professional gamers. Then one day, two stunning beauties asked me, "Are you willing to be a professional gamer, and conquer the world?" I replied: "Yes, I am willing" After that, bit by bit, I unknowingly become a professional gamer, and conquered the world! This is my story.
---
Harem
Sexual Content
Genius Protagonist
Game Elements
Poverty Childhood
Friendship
Underestimated Protagonist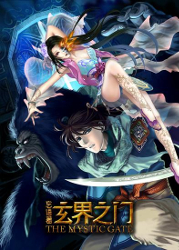 Wang Yu 50 2016-10-05
3 Negative
3 Neutral
46 Positive
A wonder falling down from heaven! A boy possessed by strange blood! Gods tremble! Demons flee! A boy from the land of Dong Zhou. A pink skull as his sworn friend until death. A story of a determined warrior struggling for power. A legend that shakes the galaxy and disturbs the worlds of god, demon and man.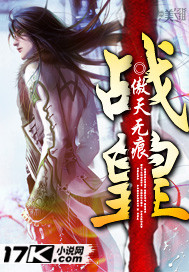 Ao Tian Wu Hen 49 2016-06-06
4 Negative
4 Neutral
39 Positive
Freak Xie Ao Yu originally had no way of cultivating battle qi but with accidents, he got a mysterious godly pellet and he received a supreme emperor blade. That changed his destiny and from then on, he felt the real meaning of life and he made original time-related battle skills, space-related battle skills and decisively battled ancient, huge clans and hundreds of continental clans in the Qi Ao continent.
Clouds formed with a flip of a hand and rain formed with another flip. He left the strongest mark in tens of thousands of years of history and created glorious chapters about a tyrant's anger, blood shed for thousands of miles, the skies hissing from mad blades, and the allegiance acknowledgement of all times.
---
Harem
Cultivation
Ancient Era
Treasure
Unique Body
Revenge
Ruthless Protagonist
Demons
Gods
Beast Partner
Martial Arts
Spiritual Power
Poverty Childhood
Underestimated Protagonist
War
Mass Murder
Fortuitous Event
Acquisitive Protagonist
Clans/Sects
Immortals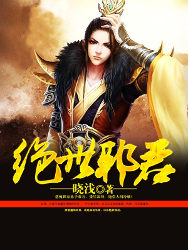 Shallow Dawn 49 2016-10-05
19 Negative
3 Neutral
33 Positive
Unhindered in the Demon Domain, the king is solitary!
In the world where immortals and demons strive, a good natured fellow sought the Demon Dao in search of justice.
At the end of his journey, he had eventually become this generation's Heavenly Demon Emperor.
Although I am not fond of slaughter, I do not dislike it!
Desiring to see the Demon World, this is how I strive, this is how I become the Peerless Demonic Lord!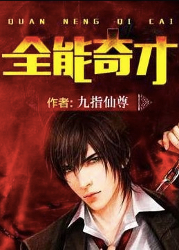 Nine-Fingered Saint 49 2017-01-13
27 Negative
4 Neutral
66 Positive
Being able to learn any skill immediately, and just by raising its proficiency, stand at the summit.
He is the World Chef Association Honorary Chairman, having the title of the World Chef God.
He is the greatest composer, pianist, and conductor after Beethoven and Mozart.
He also has the title of Underground Racing King, Fist King, Gambling King, Giant of the Stock Exchange Market, Arm of the Industries and King of the Skies.
He who has a miraculous learning ability and can stand at the apex of all things if he so wishes for it, the Omni Genius.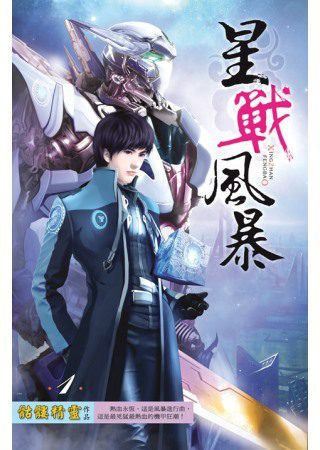 Skeleton Wizard 48 2016-08-23
7 Negative
4 Neutral
59 Positive
In a distant future, the empires of mankind span the galaxy, and glorious Earth has devolved into a peripheral backwater.
In Shanjing city in the Asian region, Wang Zheng's dreams of becoming a mech pilot are crushed when his college entrance exam genetic score turns out a pathetic twenty eight, barely above an animal.
To make things worse, people get the impression he attempted suicide after being rejected by the campus beauty.
Then the closest thing to a family he has, the old man in the book store across the road, goes missing, leaving him only a mysterious birthday present.
---
Cultivation
Treasure
Ruthless Protagonist
Genius Protagonist
Magic
Martial Arts
Spiritual Power
Poverty Childhood
Underestimated Protagonist
War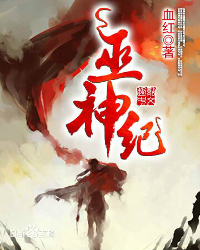 Blood Red 48 2016-09-13
20 Negative
6 Neutral
48 Positive
Long ago, there were people who stood upon the earth with their heads held high. They never bowed to anyone because of their indomitable spirit. They were capable of controlling wind and lightning, and conquering dragons and serpents. They seemed strong enough to split the earth and shatter the stars with their fists. They traveled throughout the land and called themselves Magi. Eventually, one of them would become a Supreme Magus! These men are the ancestors of human beings. Their blood is what we all share today.
Qing Long is the former strongest man in the world. He traveled through space and time and was reborn as Ji Hao in the Fire Crow Clan of the Southern Wasteland. It's a complicated world. Forces from both inside and outside of the clan want this young and talented boy to die. Under great pressure, Ji Hao makes a deal with a mysterious man, who resides in his spiritual space, never showing his real face. He gains two drops of blood from a dragon and phoenix. Afterwards, Ji Hao becomes increasingly more powerful.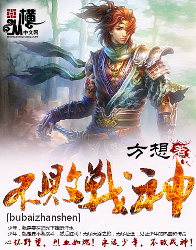 Fang Xiang 48 2016-10-08
1 Negative
6 Neutral
33 Positive
Youth, is meant to be used to shed sweat under the sun!
Youth, is to continuously engage in battles, and secure the win!
The endless journey on Heaven's Road, an endless expedition, a testimony of a hot-blooded youth's legend!
A dream every man harbors, with the ignition of the blood! Forever young, Undefeated God of War!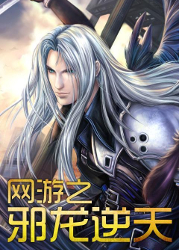 Mars Gravity 48 2016-11-08
18 Negative
3 Neutral
47 Positive
Defiance of natural order of a single young Dragon soul.
The main character was the number one player in the previous VRMMO's, with his superhuman arrogance (which would make even the worst young master blush), charisma and strength he will give a new VR game a try, to once again become the best!
But all doesn't go as expected, as because of a bug in the game he goes into the game world without his starting class….
And this begins his journey towards reaching the peak of the game?
or will it totally go the other way?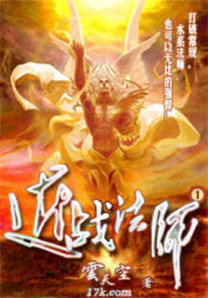 Cloud Sky 46 2016-02-14
29 Negative
5 Neutral
29 Positive
A young boy genius, Suo Jia, is a water mage who dreams of being a warrior travelling the great and dangerous trade routes to find his lost father that set off on them before Suo Jia was born. Having to look after his sick mother, Suo Jia manages to find a way to solve all their problems, as well as make a name for himself. He gathers nobility, vast wealth, items of great power, knowledge lost to the ages, and exceptionally talented females around him as he plots and plans – preparing to set off on an epic journey that will go down in history as a new legend. However, will others that depend on his powers so much be willing to let him go on such a dangerous journey so easily?
---
Harem
Cultivation
Treasure
Academy
Revenge
Ruthless Protagonist
Genius Protagonist
Childhood Friends
Handsome Protagonist
Alchemy
Magic
Martial Arts
Spiritual Power
Poverty Childhood
Bullied Protagonist
Underestimated Protagonist
Fortuitous Event
Clans/Sects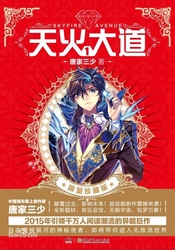 Tang Jia San Shao 46 2016-08-09
2 Negative
1 Neutral
46 Positive
Skyfire Avenue is a street that is 2048 meters long. There are 168 stores here, and each of the store owners is an extremely powerful adept. The Avenue does not permit any vehicles or any robots to pass through it, much less mecha. Even the patrolling police must move about on foot. This is because this is a street for pedestrians, a lane for nobles, hidden away within this high technology world. Lan Jue, the greatest of the mercenaries, code-named 'Zeus', has secluded himself here in Skyfire Avenue after the death of his wife. The name of his shop is "Zeus' Jewelry Store", and here in Skyfire Avenue, he has been given the title, Jewel Master.
---
Cultivation
Treasure
Academy
Revenge
Ruthless Protagonist
Mysterious Origins
Martial Arts
Friendship
Underestimated Protagonist
War
Rivalry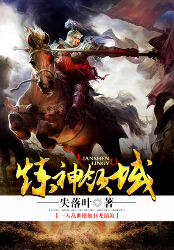 Shi Luo Ye 46 2016-10-05
4 Negative
3 Neutral
44 Positive
Lin Mu Yu is one of the top players in Conquest the game before Destiny. He decides to delete his account due to a promise with his father.
Before he deletes his account he sells of all of his equipment and deletes all of his skills. After deleting his account he suddenly gets his deletion overwritten by a mysterious source and ends up getting trapped in the game itself.
Without anything except for 3 of his skill how will he survive?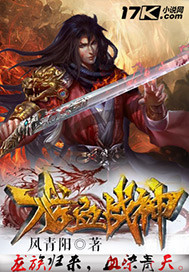 Feng Qing Yang 44 2016-07-27
2 Negative
4 Neutral
39 Positive
In the ancient centuries of the yonder past, the heavens and the earth was rent, and in Long Ji Continent a tribe of dragons ruled supreme. But now, the dragons are extinct, and with a mysterious catastrophe descending, the fate of the world is at stake!
A teenager named Long Chen takes on the legacy of his father, chases after the mystery behind the sudden extinction of the dragons. In a lucky coincidence, he becomes the first ancient dragon warrior in an eon, with the responsibility to uphold the dragon tribe's honor and the command of all dragons under heaven.
With the most passionate battles, heart-moving tender scenes, brutal slaughters, and filled with the majesty of dragons. On the advent of the catastrophe, millions upon millions of dragons descend upon the world again, bringing the world to the brink of an era of war.
For he of the ancient dragon tribe, is willing to paint the sky with blood, if only for the bonds of brotherhood; with a wave of the hand to reverse the flow of the galaxy, for a goddess worthy of praise; will pull the gods down from their celestial pedestal, sunder the heavens, for the good of all living things under the sky!
---
Cultivation
Ancient Era
Treasure
Unique Body
Revenge
Ruthless Protagonist
Mysterious Origins
Genius Protagonist
Mystical Parents
Sword User
Martial Arts
Spiritual Power
Tragic Protagonist
Poverty Childhood
Friendship
Underestimated Protagonist
War
Child to Adult
Mass Murder
Fortuitous Event
Higher Realms
Acquisitive Protagonist
Clans/Sects
Immortals
Rascal Protagonist
Kindhearted Bee 44 2016-12-23
6 Negative
4 Neutral
45 Positive
He has been abandoned by his clan.
He has been considered waste from his childhood but he is a "Peerless Genius".
His father with the help of another person has sealed his Dantian to stop him exposing his exceptional talent but after his rebirth, he becomes the most dazzling star of the continent. However he faces crisis and difficulties as his Dao goes against the Heaven's will.
Overcoming everything, eventually he achieves the highest boundary "The God of War"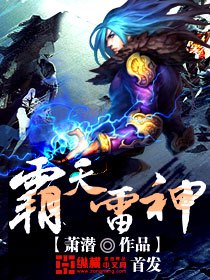 Xiao Qian 43 2017-01-13
12 Negative
8 Neutral
58 Positive
After being transported to another world, Lei XinFeng must struggle to survive. His village is settled in a forest, far away from any major cities.
The simple hunter's life is the norm. The village struggles every year to gather enough food in summer to store for winter.
However, this world is not as simple as it seems. After just turning 16 years old, his grandpa is ready to begin Lei XinFeng's LunLi training.
Just what is Lunli, and what past did his grandpa have? Will the new training help improve his current life, and what obstacles will the coming winter bring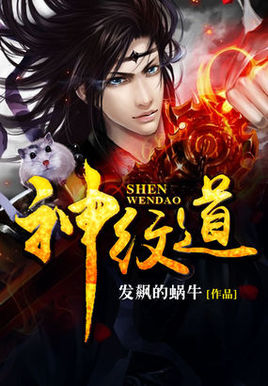 Mad Snail 42 2016-07-16
4 Negative
2 Neutral
37 Positive
The formless ancient world was infested with despicable demons. They hunted and feasted on mankind, keeping the human civilization constantly in a weak and suppressed state.
During the first known year, a magical mountain descended into the world from the realm of the Gods. Carved on this enormous mountain was a message: 'Heaven Prevails'…
After the Grand Descent, a name that was given to the descending of the mountain, the Three Great Sages made their ways to Mystic Mountain where they learned to harvest what we now call magic, establishing the Mystic Cults and eighty-one sacred shrines to help aid mankind with the cult's mystic powers against the eternal fight to the death with demons.
---
Cultivation
Ancient Era
Time Travel
Treasure
Revenge
Ruthless Protagonist
Demons
Gods
Martial Arts
Spiritual Power
Underestimated Protagonist
War
Fortuitous Event
Clans/Sects
Immortals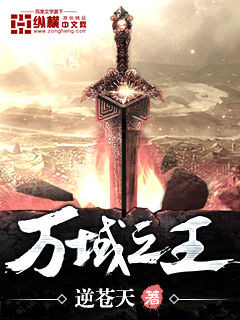 Ni Cang Tian 42 2017-02-18
3 Negative
2 Neutral
53 Positive
In ancient times, there existed djinn capable of supporting the heavens. Their bodies were like the stars, as they could fly across the universe. Each person of their families was greatly respected, as a strange kind of blood ran through their veins. They could break space and re-create worlds. At the same time, there were also ancient Lianqi warriors, who could swim through the galaxies. They were the enlightened beings.
Nobody knows why, but that era quietly came to an end, as the tens of thousands of domains were separated and the ancient giant Djinn disappeared one by one. Many years later, young Nie Tian came across a drop of blood, which would start the return of the ancient times.