Novels
---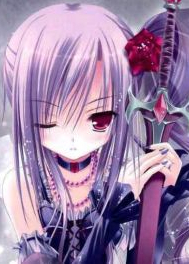 Haemophobia Lamb 316 2017-05-29
60 Negative
25 Neutral
248 Positive
What's there to say? 100 people got randomly selected to be thrown into anime worlds.
---
---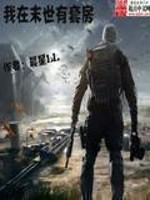 Morningstar LL 311 2018-06-27
18 Negative
11 Neutral
238 Positive
Ruins stretched across the landscape in the apocalypse after the nuclear war.
If you accidentally survived on the wasteland, then you must be ready to face the endless hunger, ceaseless dangers, the mad zombies at night, and the peculiar mutant creatures that are the aftermaths of the constant radiation.
But for Jiang Chen, this place was heaven.
Mansions stood tall, luxurious cars parked on the street, high tech products and gold abandoned everywhere.
What? You were the president of a game development company before the war? You were responsible for the development of the 3D virtual reality online multiplayer game? Well, that's great, why don't you come work for me. The salary is two pieces of bread a day.
iPhone? Ultra thin design? Don't you see that the phone I invented are thinner than condoms?
Aircraft carrier? Fighter jets? Oh, I have those things as well, but they are designed for space combat.
Watch the story of Jiang Chen, who possessed the ability to travel through space and time, as he witness the creation of an empire stretched across space and time..
---
---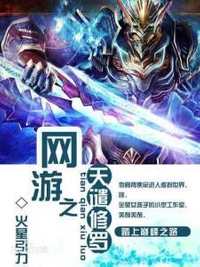 Mars Gravity 280 2016-05-14
15 Negative
15 Neutral
200 Positive
To save his terminally ill little sister, Ling Chen enters the newly released virtual game world and joins a small gaming studio comprising entirely of women. From now on walking upon his path towards the pinnacle. An ancient, evil item almost forgotten by history, the "Lunar Scourge" helps forge his unsurpassable legend, and causes him to unknowingly step upon a path that is destined to be punished by the heavens, the way of the shura.
---
---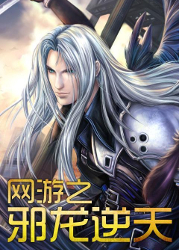 Mars Gravity 264 2016-11-08
29 Negative
10 Neutral
153 Positive
Defiance of natural order of a single young Dragon soul.
The main character was the number one player in the previous VRMMO's, with his superhuman arrogance (which would make even the worst young master blush), charisma and strength he will give a new VR game a try, to once again become the best!
But all doesn't go as expected, as because of a bug in the game he goes into the game world without his starting class….
And this begins his journey towards reaching the peak of the game?
or will it totally go the other way?
---
---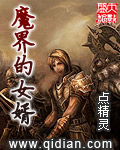 Dianjingling 245 2017-09-12
10 Negative
12 Neutral
169 Positive
Chen Rui an otaku from earth is reborn into a human body in another world, who falls into the legendary evil, brutal world of the devil called Mozu where humans are treated as food. He has to survive while facing horrors of the devil, violent dragons and a variety of power enemies depending on a strange super system chip and his wits. Surrounded by Devil's beauties such as black-bellied Lolita Princess, Cold queens, violent Dragons, Charming poisonous devils …..
Want to live in the Devil's world is hard! Want to live in the Devil's world as a human is harder! Want a human to be the devil's son-in-law is hardest!
Let us see how a small otaku uses the power and strategy step by step starting from an ordinary human to writing a legend as the devil's greatest son-in-law.
---
---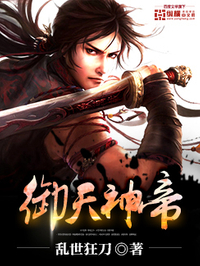 Warring Blades 245 2016-03-30
17 Negative
15 Neutral
168 Positive
Ye Qingyu, since the death of his parents four years ago, has been laughed at by the entire Deer city. Little does people know, he has just been biding his time for the entire four years. With the White Deer academy selection just around the corner, can he shut the mouths of all those who have laughed at him? Join Ye Qingyu in his journey to solve the mystery behind his family death and to reclaim the Ye family property!
---
---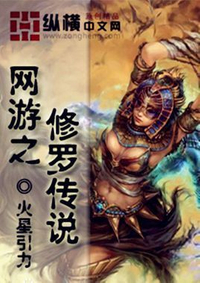 Mars Gravity 232 2017-02-18
10 Negative
10 Neutral
133 Positive
Asura – proud, warlike, cruel, heartless.
A young adult with a mysterious background follows his father's prophecy and enters the world of <>, somehow managing to inherit the XuanYang sword, and also unexpectedly obtaining the hidden class Asura.
Following the tracks of both virtual and reality he gradually discovers a secret hidden for the past billion years.
Asura, the class that used to shake the lands has now completely disappeared. He must now go on a journey to find the true meaning of Asura—until the day he transforms and becomes one with Asura.
---
---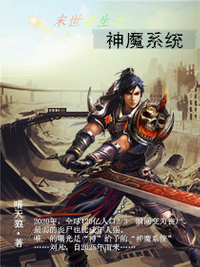 Zi Chan Bao Zeng 227 2016-05-14
29 Negative
16 Neutral
176 Positive
In less than an instant the world as we knew it was at its end. That's right. The Apocalypse. In a single blink Zombies appeared and mutated monsters began to rampage all throughout the world. Now it was the human species turn to fight for survival and planetary dominance! On the same day that the world descends into chaos we meet Yue Zhong. Initially only hoping to get to his friends and escape to a refugee camp our protagonist sets out, inadvertently building a team along the way. After a series of fortuitous events and a few serious hunches our hero decides it's time to do more than just survive! Yue Zhong begins to form the foundations of an enormous survival plan… before he suddenly discovers that he has only gotten over the first hurdle….
Unbeknownst to Yue Zhong and company, the world outside of China is mostly a wasteland! Country sized swathes of nuclear radiation and an extreme shortage of supplies in the world after the nuclear explosions was quickly becoming the "norm". Mutants, Evolved animals and what's worse, intelligent out of control dinosaurs had quickly appeared and claimed their own sections of the planet. There were several innately powerful Evolved races which appeared that were more than 10 times stronger than humans, nearly all of them possessing bodies impenetrable by normal bullets. The fabled orcs' were another of these Evolved races, the leader of which had in fact enslaved many of the remaining human beings. Unceremoniously exposed to such a cold and heartless new world, Yue Zhong is faced with a choice: Find a deep dark hole and hope it goes back to "normal"? Or overcome all obstacles and struggle towards Evolution!!!
---
---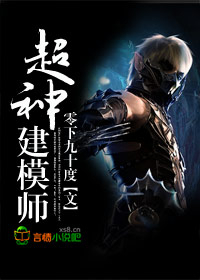 -90° 213 2017-03-01
12 Negative
13 Neutral
179 Positive
An arrival of an origin ability. Many fearful beasts interweaved. Humans with superpowers blooming like mushrooms. Su Hao is just an ordinary 3rd year high school student who had mastered a low level origin ability "Model analysis". However, when he was creating a character model in his mind by analyzing the opposing side's ability, a crazy idea echoed in his mind. What would happen if he creates a model for the whole world? This would imply that he —– Could Control The World!
---
---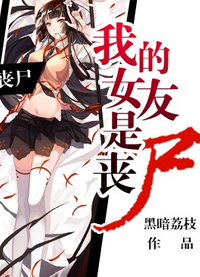 Dark Lychee 206 2017-11-16
6 Negative
7 Neutral
127 Positive
When disaster struck, Ling Mo knew that the kinds of zombies depicted in doomsday movies would in fact, be totally different from reality…
Normally, the most important thing to do during the end of the world is to survive, but when Ling Mo picked up his girlfriend from an abandoned bus, the trajectory of his life had gone completely out of control.
The cause of this was very simple. His girlfriend, mutated…
Wait, Shana, that sickle in your hand looks like its being pointed at my pants! Senior sister! Stop trying to pounce on me the moment I'm distracted! And little girl, is it really alright for you to just hide by my side and laugh?
Lastly…all of you, stop trying to bite me…ahhh!!!
---
---