Novels
---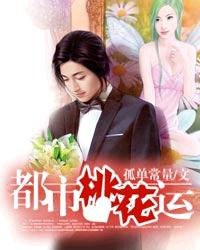 Lonely Constant 225 2017-06-11
17 Negative
19 Neutral
141 Positive
The prettiest girl in the class, the campus belle queen, an attractive policewoman, a cunning reporter, a charming businesswoman, a mesmerizing commando, and a millionaire spendthrift, all shall lose themselves to passion.
Be it a Lolita, a virtuous woman, a regal queen, a mature racy woman, a cold-blooded goddess, or a sexy baby-faced doll, all beauties shall come to his embrace.
Young and inexperienced, equipped with the [Flower Pickup System], young schoolboy Su Ke, felt his life become more and more chaotic …
---
---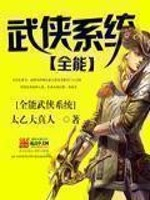 Great Daoist Supreme Unity 194 2018-01-29
14 Negative
13 Neutral
131 Positive
Doctor Jiang Fei, considered closing down the clinic because business was so bad, but unexpectedly his game character entered his body, making him omnipotent.
Not only is he superb in medicine, he also controls the life or death of the flesh bones of the dead person, and just like Yama he snatches people's life.
He is now proficient in even cooking, playing piano, gardening, and domesticating pets!
People thought this was all of Jiang Fei's skill, but Jiang Fei would smile and look at the martial arts cheats book. 'The Dragon's 18 palms', 'Six-pulse excalibur', 'Northern Profound Magic', 'Lone Solitary 9 Swords'
---
---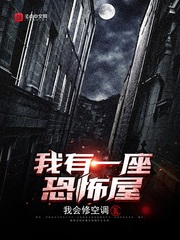 I Fix Air-Conditioner 164 2018-12-24
6 Negative
2 Neutral
139 Positive
The hearse with the weird odor slowed to a stop before the entrance. The sound of pebbles could be heard bouncing on the ceiling. There were footsteps coming from the corridor, and there seemed to be someone sawing next door. The door knob to the room rattled slightly, and the faucet in the bathroom kept dripping even though it had been screwed shut. There was a rubber ball that rolled on its own underneath the bed. Wet footsteps started to surface one after another on the floor.
At 3 am, Chen Ge held a cleaver in his hand as he hid beside the room heater. The call he was trying to make was finally answered. "Landlord, is this what you meant by 'the house can be a little crowded at night'‽"
---
---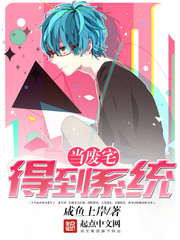 Idle Fish Goes Ashore 163 2018-10-09
10 Negative
9 Neutral
89 Positive
A 30-year-old NEET is reincarnated into the body of an otaku that choked to death on instant noodles. As he comes to grips with his new life, he realizes that this world is subtly different from Earth. The denizens of this world are far better looking, and this new world also possesses futuristic technology as well as mysterious Yin Yang masters!
After reincarnating, he realized that he was endowed with a miraculous game-like system, which enables him to increase his own stats and transcend the limits of the human body. This system even has a game-breaking ability to save and load in real life!
In this new world that's akin to a 2-D game, he just wants to enjoy life and head for a glorious future… However, he is quickly embroiled in a complex plot. Can he unlock his true potential and utilize his system to break the shackles that confine him and discover the truth about his previous body's circumstances?
---
---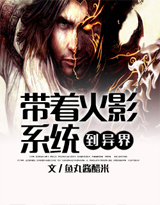 Yu Wan Jiang Cu Mi 159 2017-01-09
227 Negative
36 Neutral
154 Positive
At Divine Wind Continent, there is cultivation system—douqi, illusion and magic.
Ren Tian You was a fan of Naruto, single carelessness caused him to arrive in different world.
Unexpectedly only to discover within his body possessed Naruto system.
What? You will use douqi! I, your father's taijutsu is also not weak! Look at my shadow dance!
What? You will use illusions! I, your father however have every illusions' ancestor, Sharingan! Look at my Tsukuyomi!
What? You are a magician! I, your father am a ninja! Look at my fire style——– grand fireball!
---
---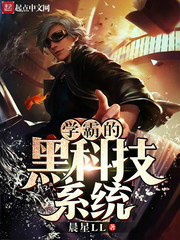 Morning Star LL 118 2019-10-08
9 Negative
6 Neutral
81 Positive
After suffering from a heat stroke while working under the scorching heat of summer, Lu Zhou, a hardworking but poor university student, somehow becomes the owner of an advanced technological system. With the cheat given by the system, his university life changes overnight.
A Master's degree? Easy.
PhD? Not a problem.
From a nobody, he quickly becomes a huge celebrity in the world of science. With the missions given by the system, he is on his way to winning a Nobel Prize.
"System, can points be exchanged for money?"
"No."
"F**k, what use are you then!?"
"This system will make you the ultimate scholar, the kind that lords over all of humanity. What use will money be to you?"
---
---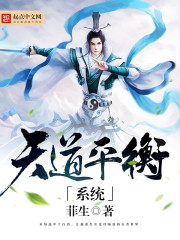 Humble Life 98 2018-06-02
15 Negative
6 Neutral
43 Positive
Found a suitable body named Bai Xiao. Reincarnating into the World of Elementalists.
"Mission: Overpopulation of carnivorous fish in the lagoon.
Please kill 666 carnivorous fish in order to prevent the destruction of the lagoon's ecosystem.
Reward: 20 Balance Points."
"Mission: Forest fire.
Extinguish the fire.
Reward: 200 Balance Points."
---
---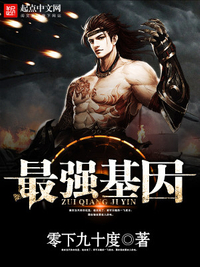 90° Below Zero 95 2018-06-27
4 Negative
7 Neutral
55 Positive
Chen Feng, of modern earth, had suffered bad luck since birth. After finding the legendary "lucky artifact," his bad luck peaked and he became the only person killed in an earthquake. By a twist of fate, he found himself transmigrated into a different and magical world! A world much larger than earth. A world only partially explored due to the dangers within. A world where human civilization centered around genes. In this world, human beings possessed all sorts of abilities due to genetic fusion. Some went on to create world-changing technologies with their mysterious genetic abilities, while others went on to become undefeated genetic warriors with their combat genetic abilities. How will Chen Feng fare in this new world?
---
---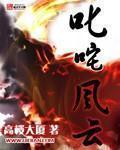 Skyscraper 83 2018-06-27
10 Negative
1 Neutral
68 Positive
This was the era that belonged to various powerful bloodline warriors, the fervorous era where magic powers and warrior energies were the deciding factor of dominance! With endless ardour and unstoppable courage, a grassroot nobody could also shine and live like a boss!
---
---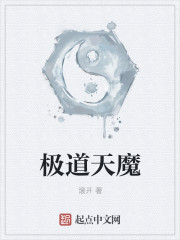 Get Lost 71 2019-10-08
7 Negative
5 Neutral
55 Positive
Demons, devils, ghosts and monsters
Plunge the mortals weak in horrors;
Arms of gods and blades of devils,
Shroud the world in untold evils.
Lu Sheng was an ordinary civil servant in the modern world. After waking from a drunken stupor one day, he found himself trapped in a dangerous world where demons, ghosts and supernatural monsters terrorize the land.
In this world, ordinary mortals live in dark fear and helplessness, without any means to fight against the supernatural.
As Lu Sheng struggles desperately for survival, he stumbles upon a game mod he had designed for a mobile phone app in his previous life. It unexpectedly becomes his special ability, which enables him to instantly level up any skill he learns, albeit at a cost.
Thus, Lu Sheng begins his journey, striving for power beyond the reach of a mortal as he treads the way of the Devil…
---
---