Novels
---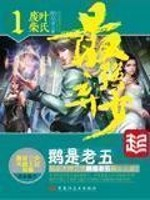 Goose Is Old Five 250 2017-12-24
45 Negative
31 Neutral
173 Positive
When Ye Mo suddenly woke up, he realized that everything around him seemed to have changed: He has been transmigrated into the modern Earth where spiritual energy is scarce. His pretty master from his former world was nowhere to be seen. Most importantly, he found himself in the body of a young man who has been abandoned by his clan for an embarrassing reason…
---
---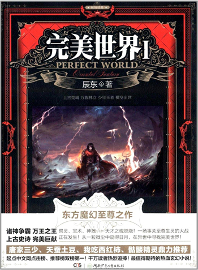 Chen Dong 230 2016-02-04
25 Negative
13 Neutral
162 Positive
A speck of dust can fill an ocean. A blade of grass can destroy the sun, moon, and the stars. A flick of a finger can turn the world upside down. Groups of heroes rise, and innumerable clans stand together. Various saints fight for power and the entire world goes into chaos. I ask the boundless Mother Earth: Who decides the ups and downs? A young man walks out of the barren wilderness, and everything starts from there
---
---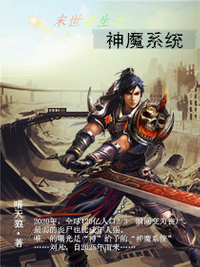 Zi Chan Bao Zeng 227 2016-05-14
29 Negative
16 Neutral
176 Positive
In less than an instant the world as we knew it was at its end. That's right. The Apocalypse. In a single blink Zombies appeared and mutated monsters began to rampage all throughout the world. Now it was the human species turn to fight for survival and planetary dominance! On the same day that the world descends into chaos we meet Yue Zhong. Initially only hoping to get to his friends and escape to a refugee camp our protagonist sets out, inadvertently building a team along the way. After a series of fortuitous events and a few serious hunches our hero decides it's time to do more than just survive! Yue Zhong begins to form the foundations of an enormous survival plan… before he suddenly discovers that he has only gotten over the first hurdle….
Unbeknownst to Yue Zhong and company, the world outside of China is mostly a wasteland! Country sized swathes of nuclear radiation and an extreme shortage of supplies in the world after the nuclear explosions was quickly becoming the "norm". Mutants, Evolved animals and what's worse, intelligent out of control dinosaurs had quickly appeared and claimed their own sections of the planet. There were several innately powerful Evolved races which appeared that were more than 10 times stronger than humans, nearly all of them possessing bodies impenetrable by normal bullets. The fabled orcs' were another of these Evolved races, the leader of which had in fact enslaved many of the remaining human beings. Unceremoniously exposed to such a cold and heartless new world, Yue Zhong is faced with a choice: Find a deep dark hole and hope it goes back to "normal"? Or overcome all obstacles and struggle towards Evolution!!!
---
---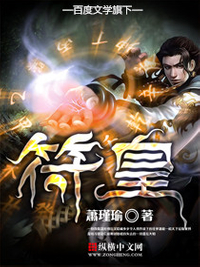 Xiao Jinyu 216 2017-12-06
18 Negative
14 Neutral
177 Positive
Chen Xi was a jinx who radiated misfortune the way a torch radiated light, and everyone around him knew it. His entire clan was annihilated when he was young, and not too long after that his parents disappeared. His marriage contract? Poof. Torn to shreds and gone up in smoke before the eyes of everyone in the city, almost humiliating his grandfather to the point of suicide! Cultivation? No time for that, he had a family to take care of!
This is the story of Chen Xi, a youth forced to stop cultivating and instead craft talismans to pay for his younger brother's tuition… and who, in the process, would rise to become known by all as the Talisman Emperor!
---
---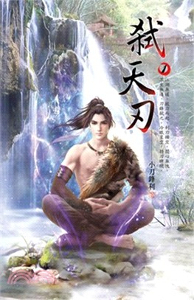 Sharp Knife 197 2016-12-09
15 Negative
7 Neutral
114 Positive
In a tyrannical world, what is evil? What is benevolence? All living creatures are brutal. Passing through the heaven road to find one's purpose in life. Struggles to be stronger is not an easy path. The whole journey thistles and thorns, one blade chops open a path, I alone will be supreme!
---
---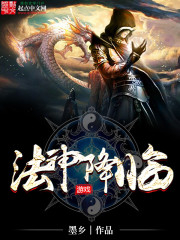 Mo Xiang 158 2018-03-30
12 Negative
12 Neutral
101 Positive
The number one magician in the game, Link, led his group to defeat the final boss: Ruler of the Abyss, Nosamax. Then, a cinematic appeared.
It was a very simple one. There was an endless void, and within the emptiness there was a self-proclaimed Ruler of Light — a dim globe of light.
"Link, are you willing to save the continent of Feiloma from the envelopment of darkness?" asked the Ruler of Light.
Of course, in reality, he wouldn't dream of agreeing to such a laden mission. However, couldn't he give it a shot in the game?
"I am willing!" Link replied in deadly earnest.
"Then go ahead."
And thus, Link was thrown into the miserable continent of Feiloma.
---
---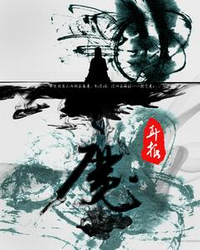 Er Gen 138 2017-04-15
7 Negative
8 Neutral
105 Positive
Three thousand years of bowing down to the Demon Lord, I would rather be a mortal than a celestial being when looking back, but for her I will… become one who controls life and death!
---
---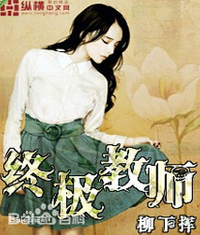 Liu Xia Hui 137 2016-09-13
12 Negative
13 Neutral
60 Positive
Fan Yanyuan is a Tai Chi Clan descendant, but because of a barbaric woman's intolerable bullying, he escaped from the Clan and abandoned his Martial background to become a language teacher at a Private High School. Thus, the ultimate teacher was born!
---
---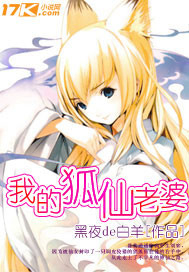 Ram de Night 137 2017-11-16
17 Negative
9 Neutral
71 Positive
Humanoid beast? Ahem…. Humanoid beast….
Because a female immortal sealed a mischievous and sly fox spirit into his right hand, ordinary senior high school student Liu Yi henceforth began his extraordinary journey as a immortal practitioner.
The fox spirit said:
"The prettiest girls in the class, the daughters of rich families, the evil female cult members, the beautiful women in the world of immortals? All these beauties are no longer a dream!
Come, become an immortal and even a diaosi could counterattack!
Come, become an immortal and kill all of the tall, rich and handsome!
Come, become an immortal and capture all the beauties!"
"Liu Yi, I said to capture all the beauties; not to capture me! Hey! Stop!"
---
---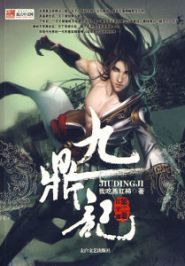 I Eat Tomatoes 136 2016-09-04
9 Negative
6 Neutral
116 Positive
Emperor Zi Yu used 5 strikes of his axe to split mountains and unify everyone underneath the heavens. He partitioned the land into 9 areas, thus establishing the Nine Cauldrons which eventually became known as the 9 prefectures.
When Emperor Zi Yu died, disputes unceasingly arose
One thousand years later, a once in a generation genius, Celestial Emperor Qing Ling was born. Able to split a one hundred meter river, equipped with his peerless martial prowess, he finally united the land under the heavens. However, once Celestial Emperor Qing Ling died, chaos once again shrouded the land. Another one thousand years passed and no one was able to consolidate the nation.
From contemporary society, great Chinese Martial Artist Teng Qingshan, unexpectedly arrived into this world.
---
---