Novels
---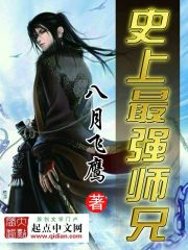 August Eagle 383 2016-10-08
7 Negative
26 Neutral
283 Positive
The first time Yan Zhaoge crossed worlds, he landed in a martial warrior civilization that was at the peak of prosperity. He ended up in the book storage building of the the Divine Palace, which collected and preserved the classics of the entire world from all fields of knowledge. However, a world class calamity struck soon after and even the Divine Palace was destroyed.
Yan Zhaoge's soul once again crossed over, but this time he arrived in the same world, except countless years have passed.
With his brain full of rare books and classics from the era of peak prosperity, Yan Zhaoge's second crossing over to the present era was like a gamer who was used to playing hell mode suddenly finding himself playing the game on easy.
That was just way too awesome.
But before that, he needs to fix a certain problem.
"I'm not a main character? In fact, I'm actually the the main character's love rival and the antagonistic Mr. Perfect senior martial brother? This script is wrong!"
---
---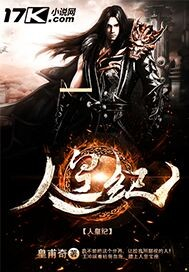 Huangfu Qi 366 2017-04-08
11 Negative
15 Neutral
322 Positive
I cannot hand this world over to those who I disdain!
Thus, Wang Chong stepped over mountains of bones and rivers of blood to ascend to the throne of the Human Emperor. With his might, he reversed the fall of the Great Tang and brought it to the pinnacle of the world, thus becoming an unsurpassable legend!
---
---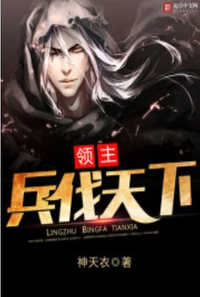 Divine Heavens Clothes 329 2018-05-04
39 Negative
27 Neutral
244 Positive
"Ding! Soulbinding has been successfully completed; you will now head to the Heaven Awaken World." After hearing this, Zhao Fu's vision darkened as he fell to the ground.
With bleak prospects in the real world, Zhao Fu's life is turned around when countless crystals fell from the sky one night, which people could use to enter an alternate, game-like world. After obtaining an ancient Chinese empire's legacy, Zhao Fu uses his intellect and resourcefulness to develop his own empire from a tiny village. However, with enemies both in the real world and in the Heaven Awaken World, he must make brilliant decisions and use creative schemes to survive.
---
---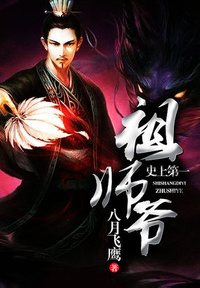 August Eagle 325 2017-03-08
16 Negative
12 Neutral
352 Positive
He time-traveled and got a system but Lin Feng's pressure is as big as a mountain.
System main quest: Ling Feng creates a school, establishing history's number 1 sect, Ling Feng himself becoming the number 1 founder.
And so to become history's number 1 founder Lin Feng started to work hard.
"Your name is Shi Tianhao? Natural born supreme king but it was stolen by your cousin. Now being raised in a little village your father placed you in? Come come come, come with master, we'll let those people know that justice that is owed must be returned!"
"Your name is Xiao Yan? A genius in the past, now a loser. Your fiance even came over and humiliated you by breaking off the engagement? Come come come, come with master, we'll let that brat know the meaning of don't bully a youngster because he's poor!"
"Your name is Zhu Yi? The bastard son of a marquis, suppressed by your father. Your mother was the previous saint but she was killed? Come come come, come with master, we'll let your dad know the meaning of the world is big, fists are… no, reason is the biggest!"
---
---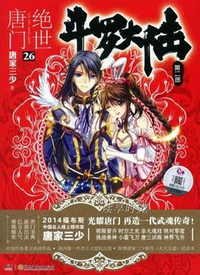 Tang Jia San Shao 324 2016-04-01
15 Negative
10 Neutral
244 Positive
Tang Sect, the most famous martial arts sect of all. By stealing its most secret teachings to fulfill his dreams, Tang San committed an unforgivable crime. With his ambition attained, he hands his legacy to the sect and throws himself from the fearsome "Hell's Peak." But he could have never imagined that this would reincarnate him in another world, one without magic, martial arts, and grudges. A land where only the mystical souls of battle lay. The continent of Douluo. How will Tang San survive in this unknown environment? With a new road to follow, a new legend begins...
---
---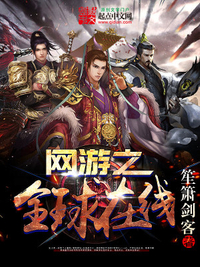 Flute Fencer 285 2017-11-30
12 Negative
9 Neutral
260 Positive
The first adventure+ Territory building+ War game. Every player of the world is online, fighting for glory and riches. Read on as the reborn main character builds his base and recruits many strong warriors, achieving greatness!
---
---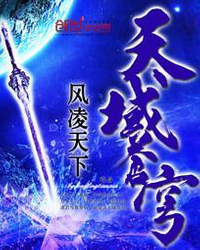 Fenglin Tianxia 267 2016-05-14
19 Negative
19 Neutral
201 Positive
Ye Xiao, was a superior cultivator in his previous life. The three factions of the realm kill millions of people every time they attempt to seize cultivation resources. Wealthy towns turn to wastelands in just a single night. They cover up their crime with assertion that the towns were suffering from pestilence and disasters.
They forcibly hold all the resources for cultivation, monopolize all valuable practice materials, and keep outsiders from cultivating so that only their three factions could cultivate in the realm. Ye Xiao declared war against the three factions in retaliation of their actions. He fought alone and ended up dying in vain. However he is reborn into the mortal body of a 16 year-old boy. He will use the powers he cultivated in his last life and slaughter his way back into the Realm. The story begins!
---
---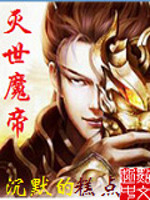 Silent Cake And Pastries 259 2017-03-08
25 Negative
15 Neutral
169 Positive
Crossing into a different world and impersonating the Lord of a city, a city encompassing five hundred miles, an elder sister having celestial beauty, and double digit number of lovers.
Tasked to revive a perilous family, Lanling, a third year university student, felt an overbearing pressure on his shoulders.
Hosting the Demon Star in his body, he can directly devour other people's force and make it his own, he crossed through with a sole mission: To Utterly Destroy This World!
From being the Lord of Tianshui City, becoming the Queen's husband, to being the World Destroying Demonic Emperor, he became the King of the entire world.
---
---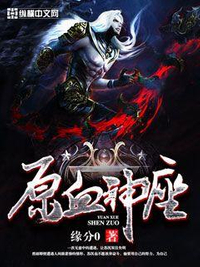 Zero Destiny 243 2017-06-11
14 Negative
15 Neutral
175 Positive
Su Chen lost his sight in an unfortunate, unanticipated encounter. He was unwilling to give up despite suffering one of the most tragic fates possible in the human realm, and fought on. Su Chen wants to use his own efforts to create a completely new destiny, both for himself and for mankind!
---
---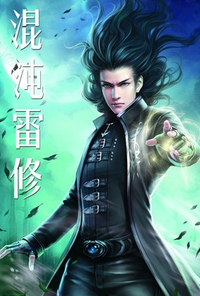 Writing Board 243 2016-06-25
14 Negative
15 Neutral
95 Positive
A Little Fatty who was constantly bullied in his sect, by relying on the Magical Artifact his parents left behind, cultivated the peerless, primarily chaotic Five Elements Lightning technique. Using this, he slowly rose and dominated the continents. 10th Step Water Divine Lighting, 3rd Step Fire Divine Lightning, 5th Step Earth Divine Lighting, 7th Step Metal Divine Lighting, Lesser 5 Element Soul Divine Lighting, Greater 5 Element Destruction Divine Lighting, Dark Purple Divine Lighting, Pure Divine Lighting, Clear Sky Divine Lighting, Righteous Taichi Divine Lightning.
~A monk once said, "One who has dissatisfaction should get struck by all 5 bolts of lightning"~
---
---