Novels
---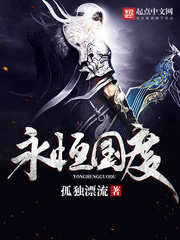 Lonely Drifting 202 2019-06-12
34 Negative
11 Neutral
174 Positive
In the early morning of September 23rd, 2019, natural disasters descended. The heavens and earth changed as myriad desires, hopes, and wishes filled the world. Heaven could not bear the rampant evil thoughts and the world began to regurgitate all existing fantasy worlds, transforming the imagination into reality. Evil thoughts, good thoughts, obsessions, desires, wishes, everything was entangled to the point that the heavens reached their limits. When fantasies came into being, everything became harmonious and free. This was the beginning of a new era. It wasn't just destruction, but also life. This era was the Eternal Era.
---
---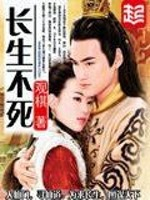 Guan Qi 192 2017-07-03
8 Negative
16 Neutral
154 Positive
Mortal side:
Once I've become Immortal, then my attempt to conquer the world shall begin. I, Zhong Shan, in order establish a supreme heavenly dynasty, must marshal all the luck that I can gather to cleanse my own karma. Then I will have the strength to fight heaven itself, create a new world, and live forever.
First: Fate. Second: Luck. Third: Feng Shui. Four: Cultivate Inner Virtue. Five: Fame!
To gain eternal life. To obtain fame, one must establish a heavenly dynasty and amass the luck of the world! To cultivate inner virtue, one must establish holy sites and accumulate an immeasurable amount of merit! To cultivate feng shui one must learn to communicate between yin and yang and control the powers of heaven and earth! To cultivate luck, …….! To cultivate fate, ……..!
Immortal side:
Ask the whole world, who can have eternal life~!
---
---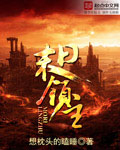 Wishing For A Pillow To Sleep With 192 2017-05-02
10 Negative
19 Neutral
144 Positive
The world had started doomsday, and I struggled for a year, before I died under an enchanted beast's claw. Heaven has given me another chance, back a day before the end happen. Will I be able to change my fate, and that of my loved ones? Now, I will start my journey on becoming the strongest on the planet that the Gods have changed into a game world.
---
---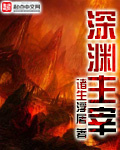 Eminent Student Of Buddha 184 2017-06-11
10 Negative
4 Neutral
124 Positive
The year of turbulence. A crisis of fearful energy erupted in the temporal chaos causing all the gods to temporarily lose their power and forced to arrive in the mortal world as saints.
This is the most chaotic time in history, having both unpredictable dangers & opportunities; between formidable gods and humble gods alike there erupted chaotic fighting everywhere whilst confusion spread throughout the universe. Gods were as common as dogs, and death walked everywhere.
In this time of unprecedented turmoil across the world, a youth named Sauron starts his journey.
---
---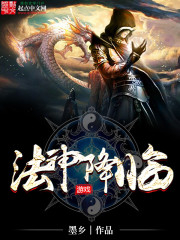 Mo Xiang 155 2018-03-30
12 Negative
12 Neutral
100 Positive
The number one magician in the game, Link, led his group to defeat the final boss: Ruler of the Abyss, Nosamax. Then, a cinematic appeared.
It was a very simple one. There was an endless void, and within the emptiness there was a self-proclaimed Ruler of Light — a dim globe of light.
"Link, are you willing to save the continent of Feiloma from the envelopment of darkness?" asked the Ruler of Light.
Of course, in reality, he wouldn't dream of agreeing to such a laden mission. However, couldn't he give it a shot in the game?
"I am willing!" Link replied in deadly earnest.
"Then go ahead."
And thus, Link was thrown into the miserable continent of Feiloma.
---
---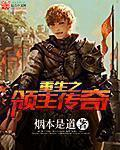 Smoke Is A Path 120 2017-11-16
10 Negative
13 Neutral
141 Positive
In a world where magic is long but a thing of the distant past, where humans have the potential of harnessing a dormant power within them, called Battle Force…
A man from modern-day Earth finds himself suddenly waking up in the body of Norton Lorist, a youth of noble descent that had been exiled from his homeland in the North by his family to Morante City, the capital of the Forde Trade Union on the pretext of pursuing his studies.
Little did he know what would await him when he receives a summons from his family years later to return to the Northlands and inherit the position of the family head…
This is the tale of his life before the summons…
This is the tale of his journey northward and the allies he gathers along the way…
This is the tale of his rebuilding his family's dominion and keeping it safe from other power-hungry nobles…
This is the "Tales of the Reincarnated Lord".
---
---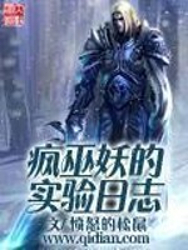 Angry Squirrel 117 2016-10-08
6 Negative
8 Neutral
87 Positive
This is the story of a crazy lich carrying a game system and terrorizing an entire world.
"Let's look at the daily quest today… These two bullshit choices again, destroy any city with 30 thousand and above people, rewards of 10 thousand evil points. Take the lollipops of three little kids, rewards of 1 point. If both are not done then -2 points."
"Ptui! You think I'm stupid, if I really destroy a city I'm guaranteed to spawn a squad of medieval paladins full of epic ranks to come and subdue me. At that time I won't be able to spend anything. I'll just kindly be my lollipop bandit."
I've already had enough of being a notorious lich, who says that liches can't be good people? I definitely have to beat this damned system and be an upright good person.
---
---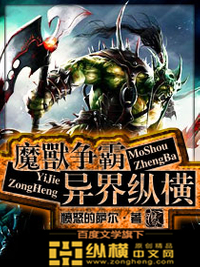 Angry Thrall 113 2017-10-09
9 Negative
12 Neutral
72 Positive
Xiao Yu, who was a student from modern Earth, accidentally transports to another world and becomes the lord of a territory. Facing an unfavorable situation, he vows to take back his family business, build his new territory, kill all of those who covet his wealth, and dominate the world!
---
---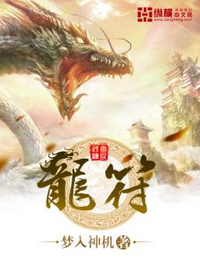 Dreaming The Prophecy 104 2018-05-04
10 Negative
8 Neutral
55 Positive
Skyseal Emperor Gu Taxian is perhaps the greatest Emperor in all of history. He crushed the Hundred Empires and brought them to heel, built the vast Great Stone Wall to keep out the deadly wilders, relocated mountains and rivers to promote commerce, set up roads and highways, and even promoted free academies of learning for the common man in an attempt to uplift them. But the Skyseal Emperor's ambitions involve more than just this – he is preparing to launch a great campaign to stamp out all pagan religions, wishing to allow all men to become like gods instead of merely worshiping them. Deities, demons, and immortals alike tremble and rage at the Skyseal Emperor's ambitions.
Gu Chensha is the nineteenth son of the Skyseal Emperor. His mother had been of the royal Chen clan of the Xian Dynasty, one of the Hundred Empires, which had betrothed her to the Skyseal Emperor in an effort to strengthen ties between them. When they refused to submit once the Skyseal Emperor began his grand campaign, he crushed them along with the rest of the Hundred Empires. Chensha's mother then committed suicide, leaving him alone and friendless at court.
For years, Chensha played the part of a fool to avoid being targeted by the other princes… but by accident or design, he one day discovers the long-lost scroll containing the ancient technique only meant for the Sons of Heaven, the 'Son of Heaven's Consecration'. This technique supposedly gave the ancient Sons of Heaven the power to make mortals into gods… or strip the gods of their godhood.
Finally, Chensha had the power to change his destiny, but he still needed to be careful – his imperial siblings have spent years building up their powerbases, and neither they nor the maternal clans supporting them will take kindly to Chensha pushing his way into their ranks. Moreover, if anyone discovered that he held onto the Rites of Celestial Sacrifice instead of offering them to his imperial father, the punishment would undoubtedly be death! Only time will tell if he can make use of this opportunity to rise up to become a dragon amongst men, or just become a footnote to the grand history of the Aeternal Imperium.
---
---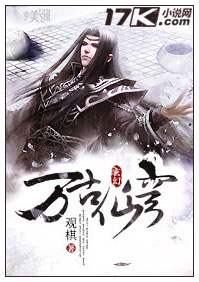 Watching Chess 103 2017-12-23
7 Negative
7 Neutral
76 Positive
The world is like a chessboard and all living beings are the pieces on it!
"I do not want to be treated as a chess piece by the players!"
Defeat in this chess is tantamount to the destruction of my body and I'll thoroughly disappear! Victory in this chess and I'll have a very long life!
With the help of an ancient Weiqi piece, Gu Hai arrived at the Divine Province Mainland!
Heavenly Dao is eternal, however life is limited, making heaven and earth pieces of a chessboard, then in the end transformed into a loess, vanishing like faded smoke and scattered clouds. Nevertheless people still jump out of the chessboard, and these people are already prepared for their death while playing chess against the heavens, and perhaps win eternal life for themselves?
"I've come, and I want to live through 10000 lives without any boundaries!"
---
---