Novels
---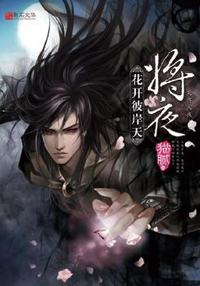 Mao Ni 131 2017-05-29
8 Negative
7 Neutral
64 Positive
Chang An, capital of Tang, the most powerful empire in the continent. A heaven wrecking massacre shook the city to its core. Amidst the incident, a young boy named Ning Que managed to get away, dug out from a pile of corpses along with a little girl called Sang Sang. Years passed, and since that day the two of them lived together. Together with Sang Sang they both entered the military, with plausible military achievements, they were recommended into the Scholar School, which began their miraculous journey.
Who is this boy and what does his future hold?
---
---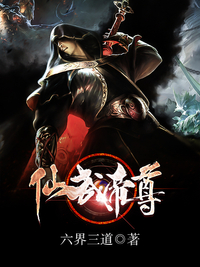 Three Realms And Six Paths 121 2018-06-27
13 Negative
10 Neutral
58 Positive
As a loyal disciple, Ye Chen tried all his best to guard the spiritual medicine for his sect, but broke his elixir field during the fight with enemies. His loyalty did not help him obtain respect of his peers or sympathy from his lover, but banishment from his sect, and betrayal as well as indifference. With the help of a flame falling from heaven, Ye Chen began to develop himself into a stronger cultivator, battled against his opponents, unfolded his legendary life and rewrote his own story…
---
---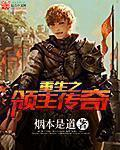 Smoke Is A Path 120 2017-11-16
10 Negative
13 Neutral
141 Positive
In a world where magic is long but a thing of the distant past, where humans have the potential of harnessing a dormant power within them, called Battle Force…
A man from modern-day Earth finds himself suddenly waking up in the body of Norton Lorist, a youth of noble descent that had been exiled from his homeland in the North by his family to Morante City, the capital of the Forde Trade Union on the pretext of pursuing his studies.
Little did he know what would await him when he receives a summons from his family years later to return to the Northlands and inherit the position of the family head…
This is the tale of his life before the summons…
This is the tale of his journey northward and the allies he gathers along the way…
This is the tale of his rebuilding his family's dominion and keeping it safe from other power-hungry nobles…
This is the "Tales of the Reincarnated Lord".
---
---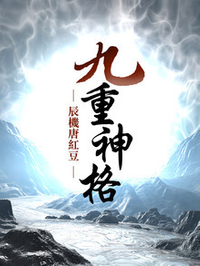 Chen Ji Tang Hong Dou 115 2016-03-30
10 Negative
6 Neutral
55 Positive
It's a trend to take your grandfather along with you when passing through to another world, but we have kind of been cheated—have *you ever experienced buy one get eight free? Hong Xiaobao: "This opponent is a bit formidable. All you old-timers, hurry up and save me please! If you don't appear, then this prince is going to get angry!" Demon Emperor Meng Xianji: "Mockers, kill! Those who defy me, kill! Strong people, eat! Valuable treasures and materials, eat! Good equipment, steal!" Wine God Xiao Sanshao: "Why must you be so brutal? If there's something wrong, can we not just all sit down and have a nice chat? I'll teach you how to taste wine, youngster!" Medicine Immortal Tian Can: "You guys chat first. My condition today isn't very good, so I'll go rest first…. If you want to concoct some medicine, tell me after I wake up…." Godly Craftsman Xi Hong: "Didn't I just upgrade your equipment yesterday? What are you afraid of? Attack, youngster! Isn't that right, Chen Nan?" Formation Spirit Chen Nan: "En…. How about you go ask Mao Yue." Beast Emperor Mao Yue: "Today's sunshine is too bright. I'm recalling that cat of mine who died because of menstrual pain…." Hong Xiaobao: "Can you guys not be so misleading?"
---
---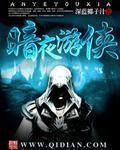 Dark Blue Coconut Milk 105 2018-06-27
10 Negative
9 Neutral
61 Positive
After transmigrating into a weak noble body, Marvin discovered that he was familiar with the world, this was the game he played in his previous life and… Damn! He only had six months before the Great Calamity!
As a former top player, he would obviously fight to save the world… Yeah, no. Time to plan and prepare for the upcoming events, better to use that knowledge to get ahead rather than fight with gods.
Follow Marvin's journey through this new world.
---
---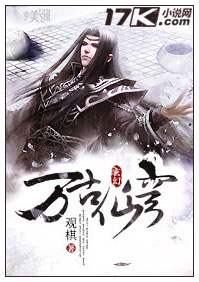 Watching Chess 100 2017-12-23
7 Negative
7 Neutral
75 Positive
The world is like a chessboard and all living beings are the pieces on it!
"I do not want to be treated as a chess piece by the players!"
Defeat in this chess is tantamount to the destruction of my body and I'll thoroughly disappear! Victory in this chess and I'll have a very long life!
With the help of an ancient Weiqi piece, Gu Hai arrived at the Divine Province Mainland!
Heavenly Dao is eternal, however life is limited, making heaven and earth pieces of a chessboard, then in the end transformed into a loess, vanishing like faded smoke and scattered clouds. Nevertheless people still jump out of the chessboard, and these people are already prepared for their death while playing chess against the heavens, and perhaps win eternal life for themselves?
"I've come, and I want to live through 10000 lives without any boundaries!"
---
---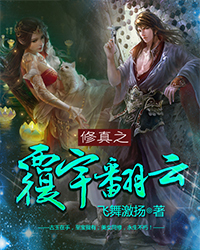 Feiwu Jiyang 100 2018-06-27
10 Negative
4 Neutral
26 Positive
A peerless genius who gave up his cultivation himself just for love, now possesses a playboy. In the cultivation world filled with beauty, how could he stand above the heavens and finally be the owner of the world?
Ancient jade in hand, treasure in my jacket; cultivate with the beauty, live with the heavens!
---
---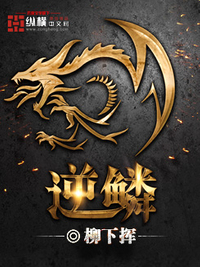 LiuXiaHui 98 2017-06-11
11 Negative
7 Neutral
47 Positive
Born naturally defective but possessed by the spirit of a divine dragon. Inheriting the divine dragon's will and power, growing scales and magical claws, imperial waters containing the breath of the dragon, travelling through clouds and summoning rain, an invincible physical body. In this world and era, countless men dream of slaying dragons. Li Mu Yang has always lived a hard life.
---
---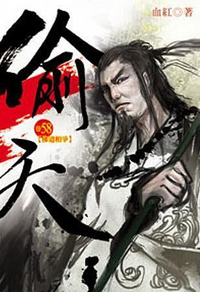 Blood Red 93 2016-12-19
8 Negative
7 Neutral
50 Positive
Steal a hook and they will hang you, steal the whole country and they will make you a prince.
Those who steal the world and the hearts of the people might become a Divine Immortal.
The Dao is boundless; the will of the people is limitless.
Follow me and watch how I alone use my hands to steal the heavens!
---
---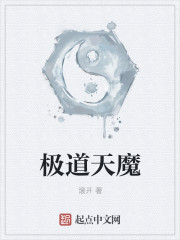 Get Lost 69 2019-10-08
7 Negative
5 Neutral
55 Positive
Demons, devils, ghosts and monsters
Plunge the mortals weak in horrors;
Arms of gods and blades of devils,
Shroud the world in untold evils.
Lu Sheng was an ordinary civil servant in the modern world. After waking from a drunken stupor one day, he found himself trapped in a dangerous world where demons, ghosts and supernatural monsters terrorize the land.
In this world, ordinary mortals live in dark fear and helplessness, without any means to fight against the supernatural.
As Lu Sheng struggles desperately for survival, he stumbles upon a game mod he had designed for a mobile phone app in his previous life. It unexpectedly becomes his special ability, which enables him to instantly level up any skill he learns, albeit at a cost.
Thus, Lu Sheng begins his journey, striving for power beyond the reach of a mortal as he treads the way of the Devil…
---
---