Novels
---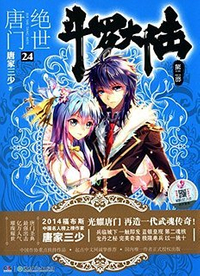 Tang Jia San Shao 378 2016-04-01
26 Negative
13 Neutral
261 Positive
A strange continent in another world, No magic, no battle qi, no martial arts, only martial spirits. Ten thousand years after the Tang clan was founded on the Douluo continent, the Tang clan has declined. A whole new generation of proud talents has been born. Will the new generation of the Seven monsters of Shrek be able to reestablish the Tang Clan and compose a tale of greatness for the unrivaled Tang Clan?
---
---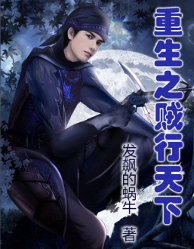 Mad Snail 376 2016-10-24
21 Negative
25 Neutral
333 Positive
The world's largest VRMMO, Conviction, was almost like a second world for humanity. It had integrated itself into the real world's economy, with both corporations and individuals seeking their fortunes through the game.
In this game, Nie Yan prided himself in his Level 180 Thief. He could barely be considered among the top experts in the game. Though, that was the only thing he could take pride in. He was penniless and unable to advance in life; a situation he was forced into by the enemy of his father. If it weren't for the little money he made by selling off items in Conviction, he would've barely been able to eat. In the end, he chose to settle his matters once and for all. He assassinated his father's enemy. He lay dying shortly after being shot in the pursuit.
However, that wasn't the end of his story. Instead, he awoke moments later to find that he had reincarnated into his past-self. Armed with his experience and knowledge of future events, he sets out to live his life anew.
---
---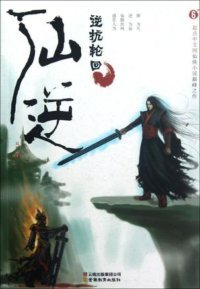 Er Gen 343 2016-03-04
18 Negative
14 Neutral
280 Positive
Wang Lin is a very smart boy with loving parents. Although him and his parents are shunned by the rest of their relatives, his parents always held high hopes that he will one day become someone great. One day, Wang Lin suddenly gained the chance to walk the path of an immortal, but found that he only had mediocre talent at best. Watch Wang Lin as he breaks through his lack of talent and walks the path towards becoming a real immortal!
---
---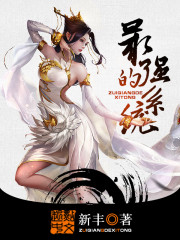 Xinfeng 335 2017-12-24
33 Negative
24 Neutral
292 Positive
There is a type of person, his entire life is a legend.
There is a type of person, awesomeness overflows from his brows.
There is a type of person, his name is Lin Fan.
Everybody: "Lin Fan, I want your babies."
A domineering life of swag and awesomeness, needs no explanation.
---
---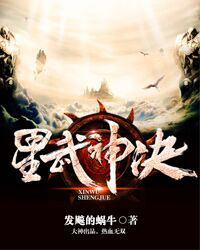 Mad Snail 301 2016-08-10
191 Negative
32 Neutral
175 Positive
Are you searching for Mad Snail and wondering why there is no Tales of Demons and Gods releases? This is why. It also has ongoing manhua, just like TDG.
In the whole world there lays twelve paths to climb Tower of God, and in legends these twelve pathways leads toward legendary road of immortality. However these paths in the Tower of God, are far too long, without end.
In ancient times there once were many types of martial art, sadly world underwent terrible changes, and only three were left: Flame, Dragon and Star Martial Arts. Generations of experts of those three martial arts are searching for road of immortality.
Star Martial Arts practitioner on his journey of lifetime, with young beauties on the side, plans to become Highest God.
---
---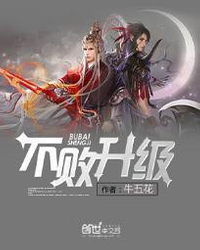 Beef Brisket 290 2017-02-18
59 Negative
28 Neutral
160 Positive
Bringing along a leveling system and hundreds of online novels while transmigrating, he became the Luo family's trashy young master that took care of horses.
A crippled dantian and cannot cultivate?
This brother has a leveling system. Leveling up is merely killing some beasts, doing some quests, and occasionally killing some people. It's simply too easy! No martial skills? This brother has over a hundred online novels. As long as I level up, I will gain the main character's martial skill. The only thing this brother is difficulty with is deciding which martial skill to pick. The skills in Stellar Transformation or Animal X? This is so bothersome!
Crazy? I will become crazy to the extreme! I, Luo Tian is coming so get ready to kneel down and be conquered by me!
---
---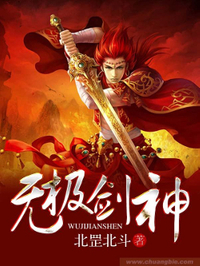 Fire God 284 2016-04-01
16 Negative
15 Neutral
147 Positive
Suyun was a prodigy, blessed by the gods. However, life is not so easy. Soon after reaching the 6th stage in cultivation, his progress stagnated because of a rare medical condition. Years go by, Suyun spends all his time on gambling and alcohol, wasting his youth away, but one day everything changes. Qing Er, the only one who stood by him was forced by his clan to be a sacrificial pawn to be married off to someone she didn't love, only to be killed by the groom on the wedding night for fleeing. Burning for revenge, he scoured the world out for a cure for his rare medical condition from both righteous and devilish sides. Countless years go by, finally the prodigy not only has found a way to cure his rare condition but also gained much knowledge in martial arts. But before he could fully cure himself, he received news that the groom suffered a major internal injury. Rather than wait for decades to be fully cured, Suyun decided to hatch a plan for the assassination of the groom. Unfortunately he underestimated the strength of the groom's family and was killed instead. As he regains consciousness, he comes to a realization that he went 15 years in the past. This time, he vowed that he must prevent Qing Er from ever getting hurt again, but first he must cure his rare medical condition. Will he learn from the mistakes of his past life or is everything set in stone?
---
---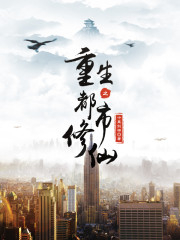 Ten Li Sword God 281 2018-04-23
17 Negative
10 Neutral
179 Positive
Great Cultivator Chen Fan had failed his Tribulation period, but after a dream, he had returned to Earth, when he was young, five hundred years ago.
"In my past life, I reached the peak in the universe. I looked down upon the myriad of worlds, but with no one accompanying me. In this life, I wish for both."
---
---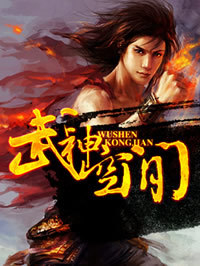 Fu Xiao Chen 276 2016-03-16
19 Negative
21 Neutral
174 Positive
Ye Xiwen was previously just an ordinary university student on Earth, but unexpectedly, he crossed through into the world known as the Zhen Wu Jie ! In this world, formidable warriors are capable of turning over the mountains and collapsing the oceans, destroying the sky and extinguishing the earth! He originally had an ordinary aptitude, and because of that, he received the mysterious 'Special Space'! Any martial art can be deduced within this mysterious space. What other people practice for decades, he only needs a year to practice the same thing! So long as he has enough spirit stones, any geniuses he faces are all floating clouds!
---
---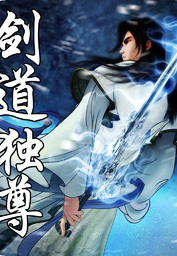 JianYou TaiXu 271 2016-07-16
14 Negative
16 Neutral
207 Positive
On this land of real souls, with millions of different martial art institutions, there're so many strong fighters just like the trees in the forests. Among all, a mediocre apprentice from one of the mediocre institutions suddenly became a martial art genius after a mysterious incident, not only has he got a photographic memory and keen perception but he also came to discover that his ability to comprehend martial arts is astronomically good, which eventually made him an almost godly existence. From the hot-blooded intense battles to the clashes between the top geniuses, Martial art is no longer limited to the mortal world, it reaches to a level that can do everything from controlling the oceans to flying up the sky and diving under the ground.
---
---