Novels
---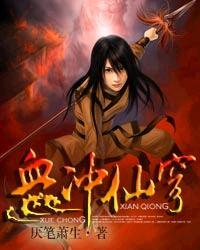 Endless Sea of Clouds 269 2016-02-23
29 Negative
19 Neutral
183 Positive
Just as a gamer found an overpowered skill book called 'Item Upgrade' in the hottest virtual reality role-playing game on Earth, something happened to the game's system, causing his soul to leave his body and go to another dimension. Common sense dictates that he would be born anew then become the greatest overlord of this world by making use of his advanced knowledge. Not in this case! He was already dead. Only some fragments of his soul and that skill book managed to get into that dimension and merge with an ordinary common youngster called Bai Yunfei. This was the enormous Tianhun continent, where humans could be said to have no limits. There was a group of humans here who could cultivate the power of their own souls then control their bodies, the natural elements and even other people's souls with that power! These special beings were called — soul cultivators. Come witness how the several fragments of the dead inter-dimensional traveler's soul and that skill book, which was not governed by the laws of this plane, were going to help Bai Yunfei become a legendary soul cultivator and craftsman!
---
---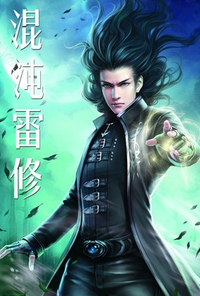 Writing Board 243 2016-06-25
14 Negative
15 Neutral
95 Positive
A Little Fatty who was constantly bullied in his sect, by relying on the Magical Artifact his parents left behind, cultivated the peerless, primarily chaotic Five Elements Lightning technique. Using this, he slowly rose and dominated the continents. 10th Step Water Divine Lighting, 3rd Step Fire Divine Lightning, 5th Step Earth Divine Lighting, 7th Step Metal Divine Lighting, Lesser 5 Element Soul Divine Lighting, Greater 5 Element Destruction Divine Lighting, Dark Purple Divine Lighting, Pure Divine Lighting, Clear Sky Divine Lighting, Righteous Taichi Divine Lightning.
~A monk once said, "One who has dissatisfaction should get struck by all 5 bolts of lightning"~
---
---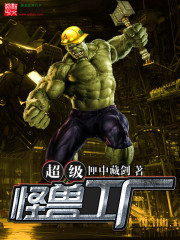 The sheathed sword 233 2017-01-31
68 Negative
16 Neutral
176 Positive
I am Ye Qing. Lucky I found a [Monster Factory] application.
This bunch of super strong monsters are individually comparable to over 100 human beings, and they bring all kinds of skills!
Efficiency? With the skill processing speed +300, you still want to compete?
Precision? cough, cough Bring me that legendary dial caliper, let's show them what absolute precision really mean.
Ye Qing: When, us, men want to be successful, we pull out our wallets.
Monsters: Don't play those malice games with us. The creation of ultimate machinery is our love and life. These impenetrable bodies are our tools of the trade.
A 20 meter tall, overly buffed, savage looking monsters hold on to a ultimate cutting machine and yelled at the sky: "I am not targeting anyone specifically! Rather I am telling you all that, everything, in front of me and my tools are, nothing, but TRASH!"
---
---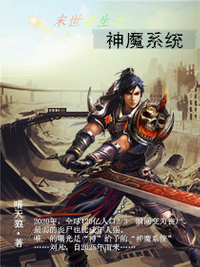 Zi Chan Bao Zeng 227 2016-05-14
29 Negative
16 Neutral
176 Positive
In less than an instant the world as we knew it was at its end. That's right. The Apocalypse. In a single blink Zombies appeared and mutated monsters began to rampage all throughout the world. Now it was the human species turn to fight for survival and planetary dominance! On the same day that the world descends into chaos we meet Yue Zhong. Initially only hoping to get to his friends and escape to a refugee camp our protagonist sets out, inadvertently building a team along the way. After a series of fortuitous events and a few serious hunches our hero decides it's time to do more than just survive! Yue Zhong begins to form the foundations of an enormous survival plan… before he suddenly discovers that he has only gotten over the first hurdle….
Unbeknownst to Yue Zhong and company, the world outside of China is mostly a wasteland! Country sized swathes of nuclear radiation and an extreme shortage of supplies in the world after the nuclear explosions was quickly becoming the "norm". Mutants, Evolved animals and what's worse, intelligent out of control dinosaurs had quickly appeared and claimed their own sections of the planet. There were several innately powerful Evolved races which appeared that were more than 10 times stronger than humans, nearly all of them possessing bodies impenetrable by normal bullets. The fabled orcs' were another of these Evolved races, the leader of which had in fact enslaved many of the remaining human beings. Unceremoniously exposed to such a cold and heartless new world, Yue Zhong is faced with a choice: Find a deep dark hole and hope it goes back to "normal"? Or overcome all obstacles and struggle towards Evolution!!!
---
---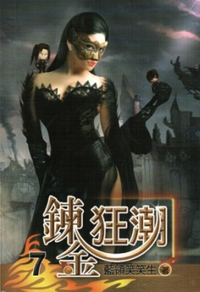 Blue-collar Xiao Xiao Sheng 146 2017-03-21
10 Negative
10 Neutral
115 Positive
In my previous life, I had been ordinary all my life. When I reincarnate, this time, I want to find a family which has authority, power and money!
I want to become a prodigal son! A prodigal who has authority, power and money! Yep, it would be great if there were some lackeys who followed behind me too.
I want to squander money, I want to be a prodigal son! [I want to let the world confront a surging tide – an Alchemist Surging Tide!]
---
---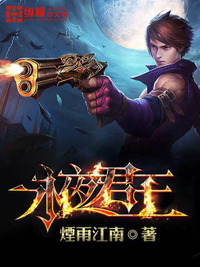 Misty South 133 2017-11-03
14 Negative
5 Neutral
134 Positive
He rose from hardship, but was felled by betrayal. From then on, one man, one gun; treads the path between Evernight and Daybreak to became a legend. No matter what was destined to be his fate, he intends to become the ruler who dictates.
Follow Qianye as he traverse the wide, wild and bloody world of Daybreak and Evernight.
---
---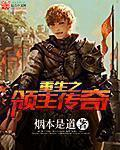 Smoke Is A Path 121 2017-11-16
10 Negative
13 Neutral
141 Positive
In a world where magic is long but a thing of the distant past, where humans have the potential of harnessing a dormant power within them, called Battle Force…
A man from modern-day Earth finds himself suddenly waking up in the body of Norton Lorist, a youth of noble descent that had been exiled from his homeland in the North by his family to Morante City, the capital of the Forde Trade Union on the pretext of pursuing his studies.
Little did he know what would await him when he receives a summons from his family years later to return to the Northlands and inherit the position of the family head…
This is the tale of his life before the summons…
This is the tale of his journey northward and the allies he gathers along the way…
This is the tale of his rebuilding his family's dominion and keeping it safe from other power-hungry nobles…
This is the "Tales of the Reincarnated Lord".
---
---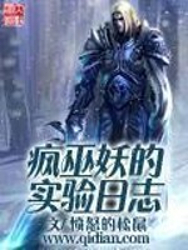 Angry Squirrel 118 2016-10-08
6 Negative
8 Neutral
87 Positive
This is the story of a crazy lich carrying a game system and terrorizing an entire world.
"Let's look at the daily quest today… These two bullshit choices again, destroy any city with 30 thousand and above people, rewards of 10 thousand evil points. Take the lollipops of three little kids, rewards of 1 point. If both are not done then -2 points."
"Ptui! You think I'm stupid, if I really destroy a city I'm guaranteed to spawn a squad of medieval paladins full of epic ranks to come and subdue me. At that time I won't be able to spend anything. I'll just kindly be my lollipop bandit."
I've already had enough of being a notorious lich, who says that liches can't be good people? I definitely have to beat this damned system and be an upright good person.
---
---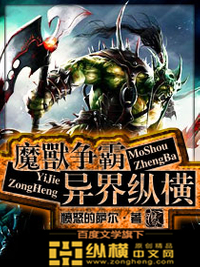 Angry Thrall 115 2017-10-09
9 Negative
12 Neutral
72 Positive
Xiao Yu, who was a student from modern Earth, accidentally transports to another world and becomes the lord of a territory. Facing an unfavorable situation, he vows to take back his family business, build his new territory, kill all of those who covet his wealth, and dominate the world!
---
---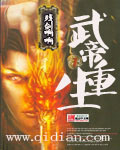 Savage Sword Aaaaa~ 106 2018-02-10
28 Negative
9 Neutral
56 Positive
Master martial artists were beings that no one can obstruct. A martial arts expert has been reborn into the body of a genius whose cultivation has been abolished and has been abandoned by a woman. Therefore, he starts cultivating the art of Xing Yi Quan, producing a solar system within his dantian. His innate talent tramples over all the geniuses, and even the geniuses among geniuses.
His powerful spirit and ruthless and ambitious nature, no matter who he is reborn into, will never change! Slaughter is instinctive, being cold-blooded is his personality, exterminating an entire family is only a means towards a goal, cruelty means infamy, and chasing after women… is just an interest.
---
---