Novels
---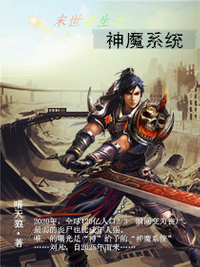 Zi Chan Bao Zeng 224 2016-05-14
29 Negative
16 Neutral
176 Positive
In less than an instant the world as we knew it was at its end. That's right. The Apocalypse. In a single blink Zombies appeared and mutated monsters began to rampage all throughout the world. Now it was the human species turn to fight for survival and planetary dominance! On the same day that the world descends into chaos we meet Yue Zhong. Initially only hoping to get to his friends and escape to a refugee camp our protagonist sets out, inadvertently building a team along the way. After a series of fortuitous events and a few serious hunches our hero decides it's time to do more than just survive! Yue Zhong begins to form the foundations of an enormous survival plan… before he suddenly discovers that he has only gotten over the first hurdle….
Unbeknownst to Yue Zhong and company, the world outside of China is mostly a wasteland! Country sized swathes of nuclear radiation and an extreme shortage of supplies in the world after the nuclear explosions was quickly becoming the "norm". Mutants, Evolved animals and what's worse, intelligent out of control dinosaurs had quickly appeared and claimed their own sections of the planet. There were several innately powerful Evolved races which appeared that were more than 10 times stronger than humans, nearly all of them possessing bodies impenetrable by normal bullets. The fabled orcs' were another of these Evolved races, the leader of which had in fact enslaved many of the remaining human beings. Unceremoniously exposed to such a cold and heartless new world, Yue Zhong is faced with a choice: Find a deep dark hole and hope it goes back to "normal"? Or overcome all obstacles and struggle towards Evolution!!!
---
---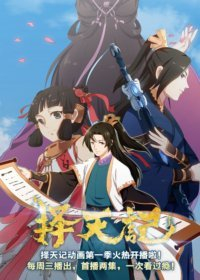 Mao Ni 169 2015-11-27
11 Negative
10 Neutral
131 Positive
To pick is to choose. This is a story about choices. Three thousand world full of gods and demons, with a scroll in hand you are able to control the entire universe… At the beginning of time, a mystical meteor came crashing down from outer space and scattered all over the world. A piece of it landed in the Eastern Continent. There were mysterious totems carved upon the meteor, and people gathered around it wanting to discover its usage. They discovered the Way, and established The Tradition. Several thousand years later, the fourteen years old orphan Chen Chang Shang left his master to cure his illness and change his fate. He brought a piece of marriage vow with him to the capital, thus began the journey of a rising hero.
---
---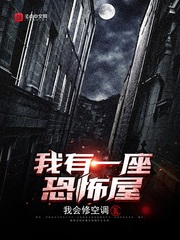 I Fix Air-Conditioner 162 2018-12-24
6 Negative
2 Neutral
135 Positive
The hearse with the weird odor slowed to a stop before the entrance. The sound of pebbles could be heard bouncing on the ceiling. There were footsteps coming from the corridor, and there seemed to be someone sawing next door. The door knob to the room rattled slightly, and the faucet in the bathroom kept dripping even though it had been screwed shut. There was a rubber ball that rolled on its own underneath the bed. Wet footsteps started to surface one after another on the floor.
At 3 am, Chen Ge held a cleaver in his hand as he hid beside the room heater. The call he was trying to make was finally answered. "Landlord, is this what you meant by 'the house can be a little crowded at night'‽"
---
---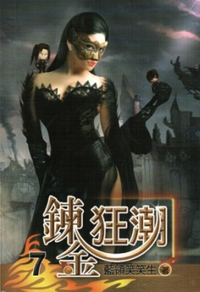 Blue-collar Xiao Xiao Sheng 145 2017-03-21
10 Negative
10 Neutral
114 Positive
In my previous life, I had been ordinary all my life. When I reincarnate, this time, I want to find a family which has authority, power and money!
I want to become a prodigal son! A prodigal who has authority, power and money! Yep, it would be great if there were some lackeys who followed behind me too.
I want to squander money, I want to be a prodigal son! [I want to let the world confront a surging tide – an Alchemist Surging Tide!]
---
---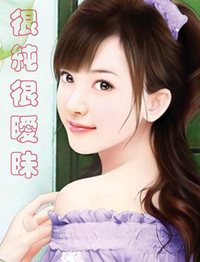 Fishman The Second 140 2018-06-27
9 Negative
5 Neutral
86 Positive
Yang Ming is an underachiever in high school. He skips class to shoot pool, cheats on his exams and gets into fights. However, by a twist and turn of fate and luck, he obtains some high-tech contact lenses that give him superpowers and dramatically change his life.
As his journey unfolds, he battles against society's big guns and attempts to bring justice into an unjust world. Along the way, he has many interesting and romantic encounters with the ladies who are charmed by his character.
How will he use his superpowers?
Will he be able to overcome evil and bring justice to the world?
---
---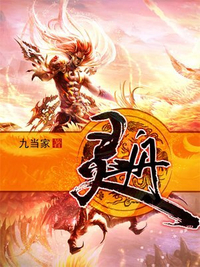 Jiu Dang Jia 130 2016-11-20
34 Negative
15 Neutral
115 Positive
Spirit Vessel takes place in a mysterious world. There are cultivators rebelling against the heavens and beautiful elegant women with endless grace. There are peerless experts reincarnating into the world and formidable ancient beasts. Beneath the earth is the Yellow Springs; above the heavens many saintly palaces float. And there are the seven spirit vessels.
Don't forget about the heroic man with an indomitable will, Feng Fei Yun. This Demon Phoenix Emperor will take you through a wondrous story with dramatic and gripping tales.
Even if I die to a poisoned rose, I would still choose love.
---
---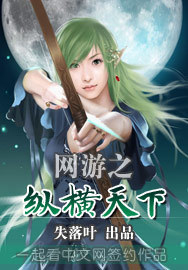 Lost Leaf 123 2016-08-17
7 Negative
9 Neutral
65 Positive
Initially I am just another ordinary gamer. I often wondered how my novice skills compare with real masters, the professional gamers. Then one day, two stunning beauties asked me, "Are you willing to be a professional gamer, and conquer the world?" I replied: "Yes, I am willing" After that, bit by bit, I unknowingly become a professional gamer, and conquered the world! This is my story.
---
---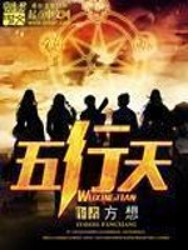 Fang Xiang 121 2016-10-08
4 Negative
5 Neutral
78 Positive
The merging of ten thousands worlds, the dissipation of spiritual power, and the cultivation world that had went through a million years of history suddenly crumbled. A large-scale invasion broke out in the Savage Territories and the Five Way Heaven became the final defense of the cultivators.
A thousand years later, with a life as a coolie, a lowly young man that came from Old Earth, went deep into the Savage Territories for three years and became an exception, gaining a chance to enter the Five Way Heaven for further studies.
Longing to seize control of his fate, the young man wholeheartedly seeks to become stronger. With his wild beast like battle instinct, a magnificent and beautiful storm will begin.
---
---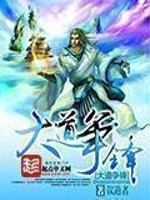 Wu Dao Zhe 106 2017-07-15
7 Negative
9 Neutral
62 Positive
Treading the path of the Great Dao was lonely and filled only with one word "struggles".
The path to immortality was merely walking on the dark path to plunder various fortunes and robbing the threads of the profound heavenly secrets.
Human, Gods, all were tempered through tribulation…
For every step treading throughout the realm, was full of strives and struggles…
A teenager, because he had great fate and inherited a great fortune, was taken as a son-in-law by a very powerful family to only bitterly find out their greed. They wanted to seize his fortune, as he tried to return a favor for the family, he helped their daughter cultivate a peerless cultivation method.
A piece of remnant jade that contained profound heavenly secrets accidentally fell down to the barren mountain causing great disputes as Zhang Yan then died in a battle to finally be reborn in the body of the teenager. He refuses to let his destiny be controlled by another's hands, as he raised his spirit to fight and took an oath to tread his own path, belonging only to himself. He began to walk on the Great Dao of Immortality.
---
---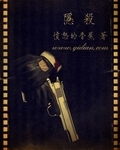 Angry Banana (愤怒的香蕉) 97 2019-06-02
6 Negative
7 Neutral
60 Positive
One of the top expert killers, tired of endless assassinations and having survived a cruel and suppressed life, decided to escape the world's strictest assassin organization.
A chance came during one of the nights when the organization was least prepared, and he fled. However, he discovered that the night he escaped was the night when the organization had sent out many experts and ability type users to capture a phoenix weakened by its rebirth. Eventually, when surrounded and knowing that his situation was hopeless, he desperately shot at the ability user blocking his way. This helped the phoenix break out of the encirclement and grant him his one and only wish – freedom.
The assassin's soul was sent back to his ten year old self. He woke up at a point in time that would allow him to drastically change his fate – he killed the two assassins that picked him up and brought him to the organization.
Thus, he began a brand new life.
Two naive little girls and one experienced boy living together and filling their days with warm memories of childhood…
---
---