Novels
---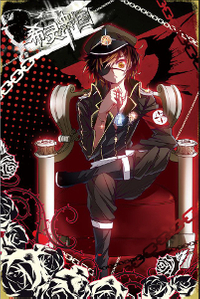 Yuan Tong 122 2017-06-11
10 Negative
6 Neutral
60 Positive
This isn't the struggle of an empire, nor the tempest of another world, and definitely not a cultivation story. This is actually a super serious (not really), super hard sci-fi novel about saving the world. Take what I'm saying seriously.(Don't)
Okay, it's really just a bunch of slippery leaders and their deceptive emperor having a fun time saving the world everyday.
An unmotivated otaku is transformed into the Emperor of an ancient intergalactic magic sci-fi empire, and with the aura of a stay-at-home dad, he is similar to an uncle who adopts an army of lolis. This is the hilarious story of an otaku and his freeloading army that appeared out of nowhere. Once again, this is a super serious story. This is a super-ultra-serious sci-fi story.
---
---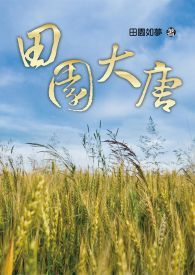 Pastoral Idyll 111 2018-01-29
6 Negative
5 Neutral
97 Positive
The Great Tang countryside with the warm sunlight, the golden wheat, and white herons in flight.
Zhang Xiaobao: "I didn't think my ability could change any great events. My thinking was simple—to change my family's living conditions. But oftentimes, things don't happen according to how you think it will. As I was working to improve my family's living conditions, a lot of things happened. How do you say, hmm… Simply put, it was the butterfly effect? No, no, no, this metaphor is a bit too flashy. Crudely put, I am the rat turd dropped inside the pot."
Wang Juan: "Ever since I came to this era together with an International Criminal Swindler, I declare that this world no longer has any swindlers."
---
---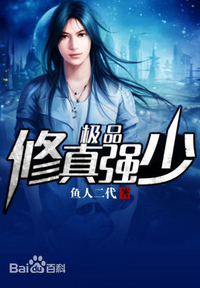 Fishman The Second 105 2017-11-03
9 Negative
6 Neutral
46 Positive
Taking up his father's title, protecting Goddesses, an unusual path of cultivation.
Xiao Family's dandy Young Master Xiao Chen, degraded to trash of the clan, with his father missing and thrown out of the family.
His fiancée became his mistress, and Xiao Chen has became his fiancée personal servant, what was most pitiful was that there weren't any wages and he still had to pay rent!
However…it doesn't matter, there is spring for unlucky teenagers…
For whom did he become an amazing cultivator for?
---
---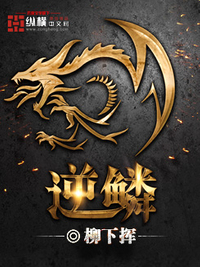 LiuXiaHui 99 2017-06-11
11 Negative
7 Neutral
48 Positive
Born naturally defective but possessed by the spirit of a divine dragon. Inheriting the divine dragon's will and power, growing scales and magical claws, imperial waters containing the breath of the dragon, travelling through clouds and summoning rain, an invincible physical body. In this world and era, countless men dream of slaying dragons. Li Mu Yang has always lived a hard life.
---
---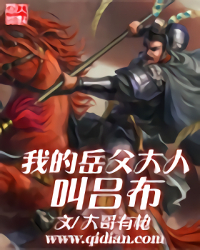 Bro Got a Gun 97 2016-10-24
12 Negative
7 Neutral
51 Positive
Cosplayer Liu Mang accidentally crosses through time and arrived at the Eastern Han Dynasty wearing Aries Gold Cloth. (Saint Seiya!) He arrived on top of the walls of XiaPi right when it was about to fall to Cao Cao.
"Don't kill me bro; I'm not working for boss Cao!"
"Hey! You're slashing the wrong person! Boss Lu's underlings are there! Not me!"
He accidentally saved Lu Bu who was tied up by Song Xian. He accidentally became the son in law of Lu Bu. He accidentally changed the history of the Three Kingdoms period.
When aluminum casted Gold Cloths are worn by generals like Zhang Liao and Gao Shun during the Eastern Han Dynasty, glistering on their bodies… When the soldiers in the camps are sporting mechanical crossbows… When crossbreeding of rice plants appeared on Lu Bu's territory…
Liu Mang knows that a world belonging to Lu is coming.
---
---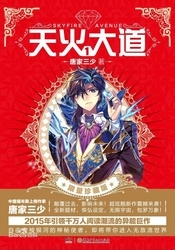 Tang Jia San Shao 96 2016-08-09
8 Negative
6 Neutral
71 Positive
Skyfire Avenue is a street that is 2048 meters long. There are 168 stores here, and each of the store owners is an extremely powerful adept. The Avenue does not permit any vehicles or any robots to pass through it, much less mecha. Even the patrolling police must move about on foot. This is because this is a street for pedestrians, a lane for nobles, hidden away within this high technology world. Lan Jue, the greatest of the mercenaries, code-named 'Zeus', has secluded himself here in Skyfire Avenue after the death of his wife. The name of his shop is "Zeus' Jewelry Store", and here in Skyfire Avenue, he has been given the title, Jewel Master.
---
---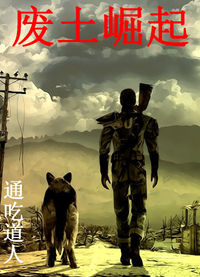 Gluttonous Taoist 92 2018-02-19
20 Negative
8 Neutral
41 Positive
Zhou Qingfeng is a nerd with no car, no savings, and no girlfriend. This story is set three days before the occurrence of a cataclysm that would threaten all of humankind. Amidst the chaos, Zhou Qingfeng strives to gather resources that would help him survive. He will stop at nothing to protect his friends. Along the way, he is granted a few 'special' abilities. He becomes so strong that he is practically invincible. But, everything comes with a price….
Faced with new enemies each day, how far will Zhou Qingfeng's determination to survive take him?!
"I start the game, with a dog in my hand. The equipment I need, I gather along the way.
I dive into the cataclysm with the status of a beginner.
Ruthless, I shall become. I would even detonate a bomb over my head!
This is the path that I have to take, to rise to be the King of the Wasteland. "
---
---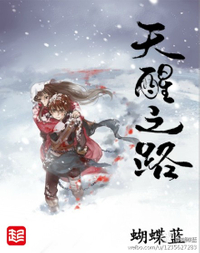 Butterfly Blue 91 2018-06-21
7 Negative
4 Neutral
41 Positive
Infusion, Sound, Qi, Pivot, Strength, Essence, Excellence
Soul's seven forces.
Perception of these seven souls has produced countless strong people.
However, in an ordinary courtyard, a youngster was facing a crisis of banishment.
---
---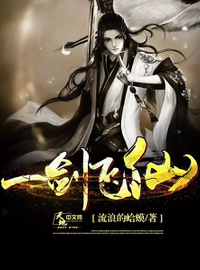 Nomadic Toad 87 2017-06-11
10 Negative
8 Neutral
31 Positive
A story about an obese teenager who is hard working and honest with his feelings for a girl, however, he is bullied because of his stature. However, one day, under the night sky, he obtained a mysterious power that allowed him to phase through walls! And he discovered that his world might not be what it seems on the surface…
---
---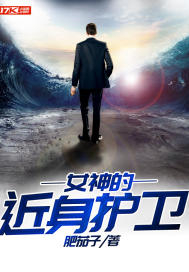 Fat Eggplant 80 2019-10-08
10 Negative
5 Neutral
37 Positive
Xiao Zheng was forced into signing a marriage and employment contract after a one night stand with the female executive of New Arcana Group.
During this time, he encountered many interesting female workers which he named them based on their unique characters…
Ice Goddess… Tyrannosaurus / Overlord Flower… Gentle Boss… Mischievous School Girl…
---
---