Novels
---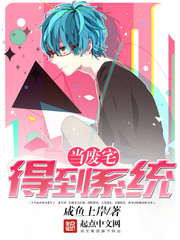 Idle Fish Goes Ashore 153 2018-10-09
9 Negative
9 Neutral
86 Positive
A 30-year-old NEET is reincarnated into the body of an otaku that choked to death on instant noodles. As he comes to grips with his new life, he realizes that this world is subtly different from Earth. The denizens of this world are far better looking, and this new world also possesses futuristic technology as well as mysterious Yin Yang masters!
After reincarnating, he realized that he was endowed with a miraculous game-like system, which enables him to increase his own stats and transcend the limits of the human body. This system even has a game-breaking ability to save and load in real life!
In this new world that's akin to a 2-D game, he just wants to enjoy life and head for a glorious future… However, he is quickly embroiled in a complex plot. Can he unlock his true potential and utilize his system to break the shackles that confine him and discover the truth about his previous body's circumstances?
---
---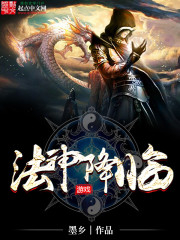 Mo Xiang 152 2018-03-30
12 Negative
12 Neutral
99 Positive
The number one magician in the game, Link, led his group to defeat the final boss: Ruler of the Abyss, Nosamax. Then, a cinematic appeared.
It was a very simple one. There was an endless void, and within the emptiness there was a self-proclaimed Ruler of Light — a dim globe of light.
"Link, are you willing to save the continent of Feiloma from the envelopment of darkness?" asked the Ruler of Light.
Of course, in reality, he wouldn't dream of agreeing to such a laden mission. However, couldn't he give it a shot in the game?
"I am willing!" Link replied in deadly earnest.
"Then go ahead."
And thus, Link was thrown into the miserable continent of Feiloma.
---
---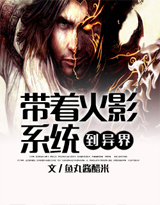 Yu Wan Jiang Cu Mi 151 2017-01-09
227 Negative
36 Neutral
154 Positive
At Divine Wind Continent, there is cultivation system—douqi, illusion and magic.
Ren Tian You was a fan of Naruto, single carelessness caused him to arrive in different world.
Unexpectedly only to discover within his body possessed Naruto system.
What? You will use douqi! I, your father's taijutsu is also not weak! Look at my shadow dance!
What? You will use illusions! I, your father however have every illusions' ancestor, Sharingan! Look at my Tsukuyomi!
What? You are a magician! I, your father am a ninja! Look at my fire style——– grand fireball!
---
---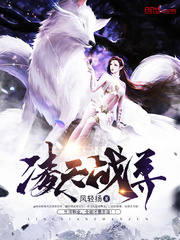 Feng Qinyang 150 2019-10-08
15 Negative
6 Neutral
86 Positive
Earth's top weapon specialist's soul crossed over to an alternate world, merged with Rebirth Martial Emperor's memories, cultivating Nine Dragons War Sovereign Technique, sweeping through all opposition with invincible might!
Able to refine medicine, capable of crafting weapons, and knows the art of inscription….
Being skilled in all professions is the way of kings!
---
---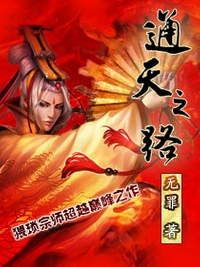 Innocent 149 2017-04-08
8 Negative
7 Neutral
87 Positive
Wei Suo, a low level cultivator from the Spirit Peak City was scammed in a transaction. He ended up purchasing a damaged low level magical treasure. However, this worthless damaged magical treasure had an artifact spirit that already lived for several tens of thousands of years… On top of that, compared to several tens of thousands of years ago, many of the rare and sparse things were abundant now. The first thing Wei Suo discovered was that the materials used to make a Fire Talisman that was worth half a Low Quality Spiritual Stone were extremely abundant now.
---
---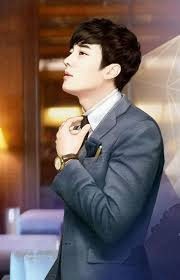 Just Do 145 2018-03-10
20 Negative
17 Neutral
113 Positive
An advertising director is reborn in 1988 Hollywood as an eighteen-year-old blond-haired westerner named Eric Williams.
From then on, he starts writing movie scripts and television songs, becomes skilled in directing every kind of film, wins over all kinds of female celebrities, and takes the road to become a Hollywood legend.
---
---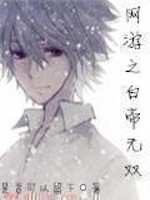 Would It Be Possible To Stay 145 2018-03-30
14 Negative
3 Neutral
127 Positive
Year 24XX. With several hundred years of improvements, virtual reality has become more mature. It had gradually become humanity's second world. Socializing, working, studying and other everyday things could all be done while sleeping.
Along with the rise in virtual reality systems, virtual games also developed successfully. Additionally, with the vigorous support of the government; every season, games continued to be born, be changed, competed with each other, and be reborn.
Ye Cang is a black bellied, underachieving, 2nd year student at a city college. He appears to have been cured of his albinism yet his story is still full of mystery. In the game 'New Age – Conviction', he began walking the path of a professional gamer. An all-rounder knight, dark cooking, with a nasty disposition, willing to do anything. He's slowly creating his own legend.
"Actually… instead of games, I prefer cooking and dramas" – The White Emperor
---
---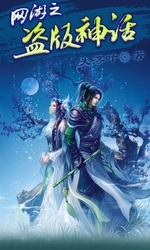 Lost Leaf 144 2016-08-17
10 Negative
6 Neutral
64 Positive
The MC was a former WCG Shanghai champion and ranked 8th in the world. For some unknown reason he didn't take part and disappeared. At some time later he was working at a brothel during the launch of a new almost realistic VRMMORPG . So the employer decided to close the brothel and with her group (including the MC) playing the game for fortune.
---
---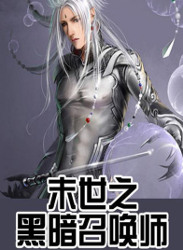 Minuet of Dusk 142 2017-04-21
36 Negative
8 Neutral
67 Positive
He shall call forth the bone dragon! Summon the lich and the grim reaper! Li Jiayu, the dark summoner, has been reborn and everything returned to the moment before the outbreak of the devastating apocalypse.
Spaces tremble violently and dimensional cracks connected to various worlds appear! In an instant, never-seen-before civilizations invade our homeland. Insects the size of humans and walking corpses sweep through Earth in legions. An imminent crisis is approaching humanity and billions of human lives are at risk!
In regards to Li Jiayu's uncorrupted soul, his summons shall no longer be limited to creatures which lurk in the darkness. They will also include the entities that bask in the light.
Under the lingering shadow of death, he vows to prevent a repeat of past tragedies!
Struggling within the exhausting apocalyptic world, he chooses to trudge on the bloody path of slaughter.
Walking hand in hand with death, he no longer lives under the cold embrace of the darkness. He shall embark on the bright path towards glory.
'This is an opportunity to make a comeback… I will put everything on the line to right the wrongs and to protect the loved ones that were once lost.'
---
---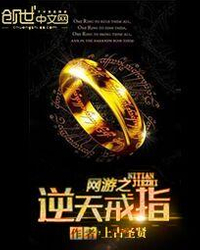 The Ancient Sage 142 2018-01-29
20 Negative
8 Neutral
69 Positive
A heaven-defying ring that allows objects to be brought back from games into reality!
Before 'Dawn' was released, it already obtained the status as the 'second earth'. Jiang Fei, a young teen who loves games came into the world and quickly rose up in power, status and fame. With his unmatched skills, he decimated all foes that oppose him. However, such rise would attract the attention of many, even as he tried to play everything off as low-key, something just don't work out as plan…
"If trying to keep myself away from the spotlight no longer works, then come! Let the world know of my existence!" – Jiang Fei
---
---